'All American' Showrunner Reveals That Geffri Maya Will Not Be the Only Familiar Face on 'Homecoming' Spinoff
All American: Homecoming follows Simone (played by Geffri Maya), a tennis player from Beverly Hills attending the fictitious Bringston University. For All American fans, Maya is best known for playing Simone during the second and third seasons. Even though the actor will play the lead role in the spinoff, fans should expect other familiar faces to appear. Here is everything we know so far about The CW spinoff.
Who is starring in the 'All American' spinoff series?
RELATED: 'All American': Is The CW Show Based on a True Story?
While Geffri Maya plays a pivotal role in All American: Homecoming, the spinoff series features many new faces. Aside from Simone's storyline, the show follows a high school baseball prodigy named Damon Sims (Peyton Alex Smith). Originally from the south side of Chicago, his family moved to a wealthy neighborhood shortly after his Little League team encountered a national scandal. 
Once his first love, baseball has become a full-time job due to his mother-turned-manager. Now, Damon transfers to Bringston University to restore the baseball team's tarnished reputation. To the mother's dismay, Damon will attend the HBCU as the team's star baseball player.
Before starring in All American: Homecoming, Smith played a minor role in BET's The Quad and the supernatural series Legacies. Also, the spinoff series includes talented actors like The Handmaid's Tale star Kelly Jenrette; Camille Hyde (Power Rangers Dino Charge, Katy Keene); Cory Hardrict (Brotherly Love, The Oath); Sylvester Powell (99 North), and Netta Walker (Chicago Fire). 
'All American' showrunner teases other familiar faces will return for the spinoff series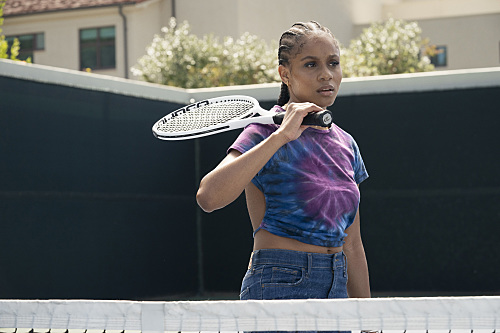 RELATED: 'All American': 4 Questions Fans Want Answered In Season 4
Ahead of the All American Season 4 premiere, showrunner Nkechi Okoro Carroll revealed the spinoff would include familiar characters. In an interview with TVLine, Carroll shared the fans will see more individuals from Beverly Hills and South Crenshaw. "Simone will not be the only character recognizable from the Beverly Hills/Crenshaw world that we see land over at Bringston." Then, she noted All American Season 4 will set up the spinoff series.
So, who will return? Even though it's too early to say, some of Simone's old high school friends might make an appearance. For one, Simone's ex-boyfriend Jordan Baker (Michael Evans Behling) might show up at the college. In All American Season 3, Simone and Jordan officially called it quits. Although Jordan attends a college on the West Coast, he might pop in on Simone to see how she's doing. 
When is the spinoff series premiering on The CW?
At the moment, there is currently no official release date for All American: Homecoming. According to CinemaBlend, the spinoff series will premiere during The CW's midseason 2022 line-up. So, it's projected the series will air around the same time as All American Season 4. Meanwhile, Geffri Maya will play the lead role in the series. Aside from All American, Maya starred on ABC's Private Practice, Snowfall, Black-ish, Everybody Hates Chris and more.
All American Season 4 premieres on Oct. 25 at 8 p.m. ET on The CW.