'All In the Family': You May Have Never Heard of the Show's Least Popular Spinoff
The words "Boy the way Glenn Miller played" can produce waves of nostalgia as it evokes memories of the legendary sitcom All in the Family.
The words "Boy the way Glenn Miller played" can produce waves of nostalgia as it evokes memories of the legendary sitcom All in the Family. So popular was the TV show that it produced a record number of spin-offs, some of them better remembered than others. 
The last of the bunch was called 704 Hauser, and if that doesn't sound familiar, that's because it didn't last long at all. However, Archie Bunker's legacy remains undiminished, and it's not just because of the armchair debates over his politics. 
Why was 'All in the Family' important?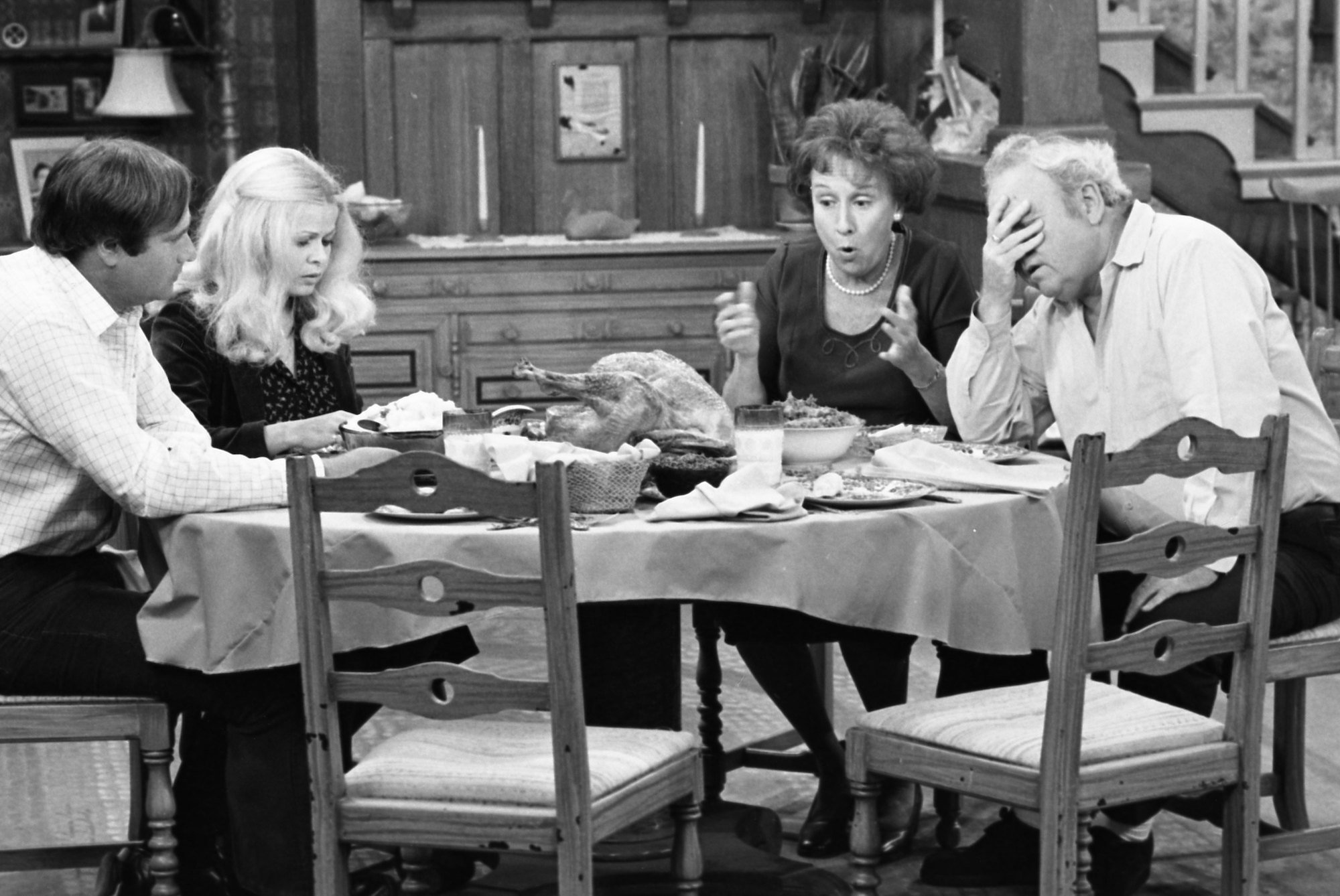 As recounted by the Smithsonian website, All in the Family debuted on CBS in 1971, running through 1979. It was one of several shows shepherded by the legendary producer Norman Lear, including Sanford and Son and One Day at a Time, among many others, but few would dispute that All in the Family had the greatest impact. 
The show centered around Archie played by Carroll O'Connor and his wife Edith, played by Jean Stapleton. They were a working class family living in Queens, New York. The conservative Archie often came to blows with his more liberal-minded son in law, Michael, popularly known as "meathead." He was played by Rob Reiner. 
As Smithsonian notes, the show made people who felt unseen feel seen. "Archie was one of television comedy's first white hourly wage earners, undermining the media perception that white Americans made up a homogeneously middle-class demographic." So impactful was the show that Archie Bunker's chair was put on display at the Smithsonian Museum of American History. 
What was the least popular spinoff?
According to Variety, the show produced seven spin-offs. Maude was the first, running from 1972 to 1978 and centered around Bea Arthur's title character, Edith's cousin who got on Archie's nerves. The second was a spin-off of Maude, Good Times, running from 1974 to 1979. It's probably best remembered for Jimmie Walker's catchphrase "Dyn-o-mite!"
After that came the longest-running of the spin-offs, The Jeffersons, which aired from 1975 to 1985 and was about the black family that lived next door to the Bunkers before moving on up to the big city. Then Archie Bunker's Place continued his story after the death of his beloved Edith. That follow-up ran from 1979 to 1983. 
That was the last of the spinoffs that saw any longevity. The final spinoff was 704 Hauser, which ran for only nine episodes in 1994. Screen Rant called it an inversion of All in the Family, with a liberal black family moving into Archie's old house. It fared less well than Gloria, which ran from 1982 to 1983, but better than Checking In, a Jeffersons spin-off that ran all of four episodes. 
One of the spinoffs featured a hit songwriter
While most of the All in the Family spinoffs aren't well remembered today, they did spawn talent that is, even if their names might not be familiar. One of the stars of Archie Bunker's Place was Danielle Brisebois, who played Stephanie,  the daughter of Edith's step-cousin.  
She didn't have many other notable credits as an actor, but she went on to become a very successful songwriter, co-writing hits for Natasha Bedingfield, including "Unwritten" and "Pocketful of Sunshine," as well as  "Here's to Us," by Halestorm. She also received an Oscar nomination for the song "Lost Stars," sung in two different versions:  one by Keira Knightley and the other by  Adam Levine in the 2013 movie Begin Again, directed by John Carney of Once and Sing Street fame. 
Those songs have certainly lingered in the public consciousness more than 704 Hauser, if not as long as "Those Were the Days."