'All My Children': Before 'Black Panther,' Chadwick Boseman & Michael B. Jordan Played the Same Role on the ABC Soap
Before they starred together on 'Black Panther,' Chadwick Boseman and Michael B. Jordan played the same role on 'All My Children.'
All My Children was a classic soap opera that was one of the most popular in its heyday. It was also responsible for breaking several actors into the mainstream. Two such actors were Michael B. Jordan and the late Chadwick Boseman. Before they starred together in Black Panther, they both played the same role in the hit daytime drama.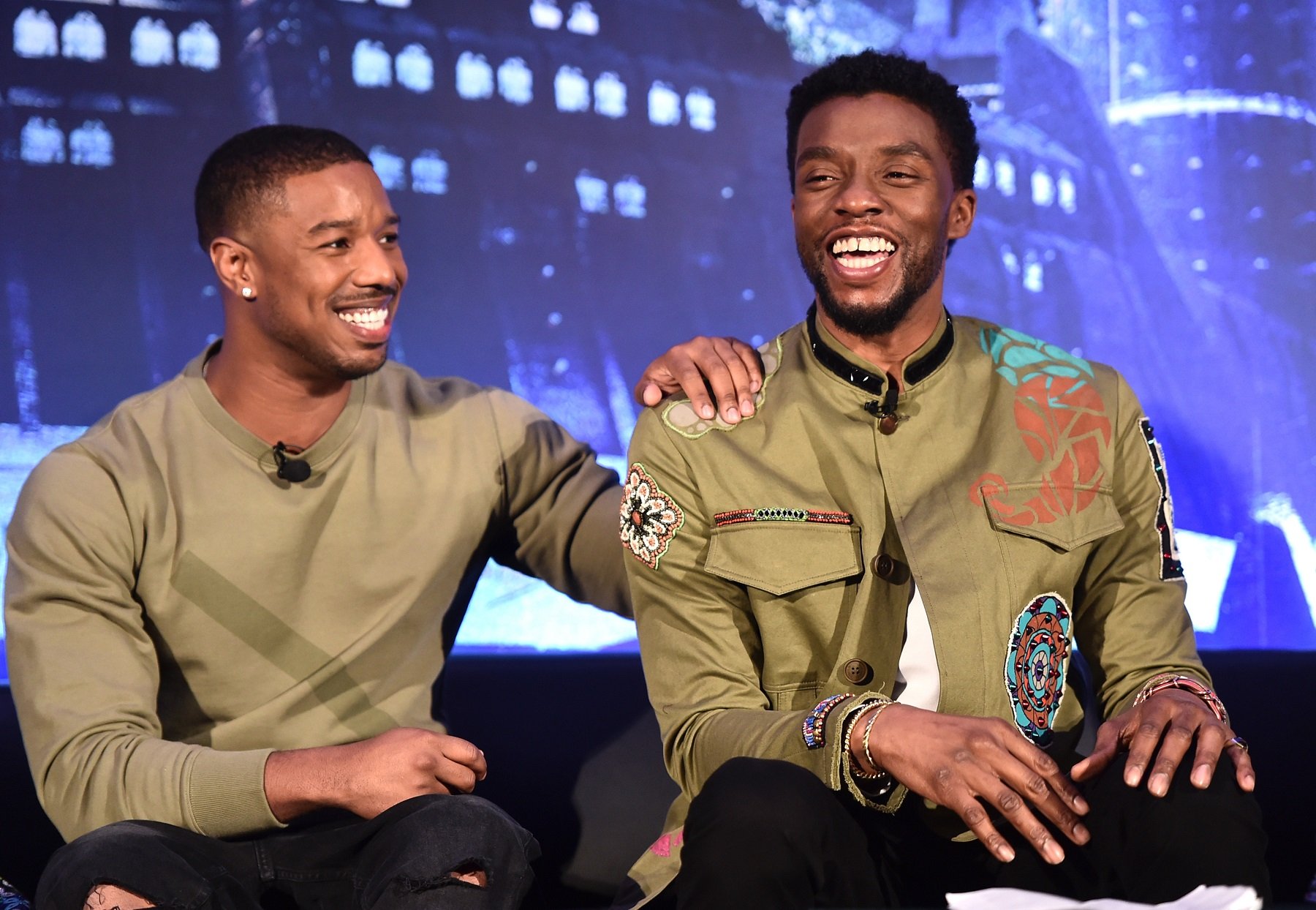 Chadwick Boseman originated the role of Reggie Montgomery on 'All My Children'
While Boseman and Jordan were promoting Black Panther, they sat down for an interview with The Wrap. In the interview, they talked about their shared role of Reggie Montgomery on All My Children. It was a role that Boseman originated.
On the show, Reggie Montgomery was originally pitched as a 'troubled teen' that was adopted by Jackson 'Jack' Montgomery. Like most soap opera characters, he was involved in various trials, tribulations, and intrigue. However, Boseman noted that Reggie had all the characteristics of a "stereotypical thug." And Boseman, naturally, objected to this characterization.
"It's one of those things where you get a role, and you don't really know," he said. "When I got it, I was like, 'This is not part of my manifesto. This is not part of what I want to do. How can I make it work?' Because with a soap opera, you don't know the full scope of what's gonna happen — you don't know where they're gonna take the character, because they don't always know where the character is going."
Michael B. Jordan took over after one week
Times were definitely different back in 2003, because, after just one week, Boseman was fired from the role.
All My Children then went on to cast his future Black Panther co-star Michael B. Jordan in the role. Jordan played Reggie Montgomery from 2003 until 2006. However, Jordan acknowledged that the character changed for the better thanks to Boseman's influence.
"I'm younger than Chad, and I was coming into All My Children fresh off The Wire — wide open, still learning," he said. "I was playing this role not knowing that a lot of the things I was going through were because of what he'd already done for me. It's hard to speak in the moment about how things we do can affect other people, but this is a pure example, right here on the spot — we ain't never talked about this before a day in our lives — to understand how what people do now can directly affect what other people do in the future."
The pair went on to star in 'Black Panther' together
Ultimately, though Jordan and Boseman didn't work together on All My Children. It would take them getting cast in Black Panther to finally get the opportunity to work together. And, critics and audiences agreed that Boseman and Jordan owned their respective roles as T'Challa and Kilmonger, respectively.
Unfortunately, though, Jordan and Boseman would never get a chance to work together again. On August 28, 2020, Boseman succumbed to an aggressive form of colon cancer. But his role on Black Panther — and the impact he made on All My Children and all soap operas — will never be forgotten.