'All My Children': Susan Lucci Once Had a 'Blowup' on Set That Left Her Furious
Actor, business mogul, and author Susan Lucci is a daytime soap legend. All My Children introduced millions of fans to Erica Kane, the tough, smart, and spirited villain of the show made real by Lucci.
Erica was known for being a conniving diva who was unafraid to smack someone, and Lucci is nothing like the TV character she embodied on screen. However, she did have a moment or two that she personally described as "meltdowns."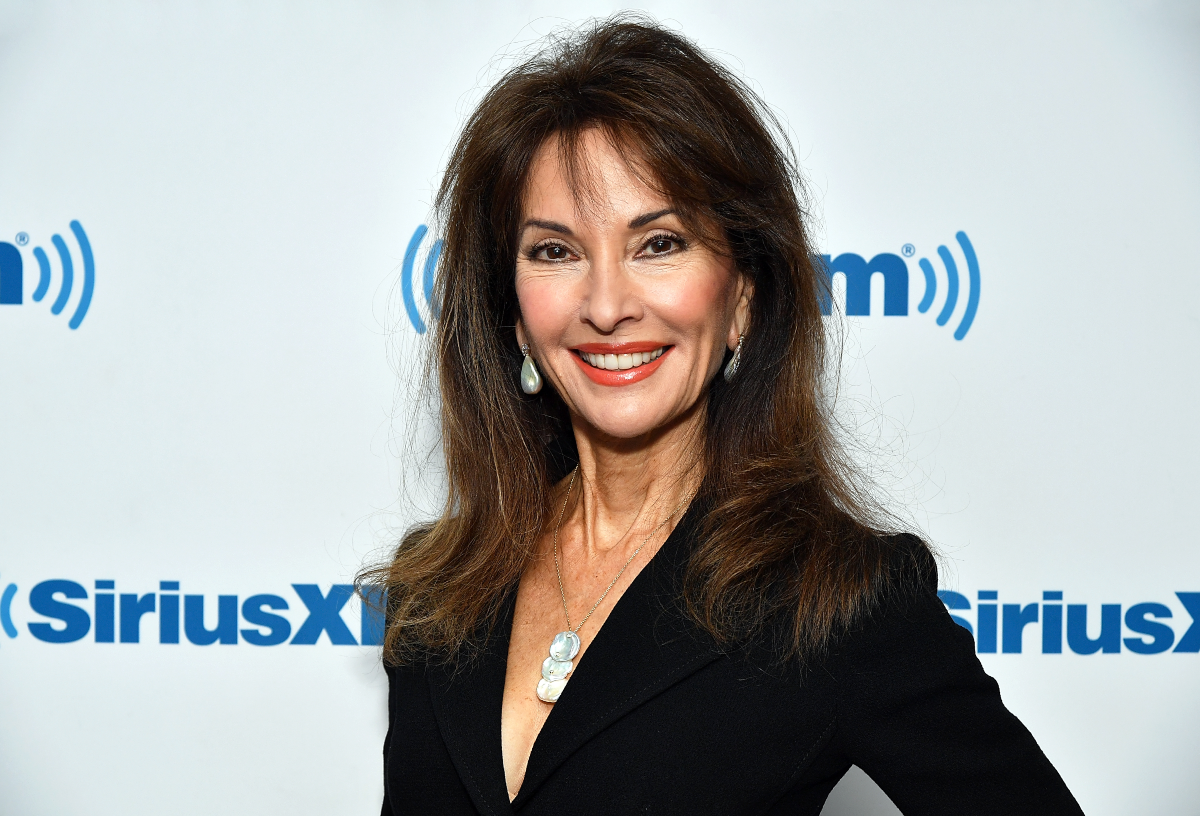 Susan Lucci landed Erica Kane role at 21
When Lucci auditioned for All My Children, Erica Kane's character was a rambunctious 15-year-old who had a complex relationship with her mother, Mona.
At 21, it was Lucci's first major TV role and she initially signed on to play Erica for three years. That turned into 41 years — the entire run of the fan favorite daytime series. As most longtime viewers know, she finally won an Emmy for her portrayal of Erica after 18 losses.
Lucci told the Television Academy Foundation that when she learned AMC would be canceled, she felt like the wind had been taken out of her. She said it was very sad for the cast and crew, and once fans found out about the news, they crashed the network's phone lines.
The show couldn't be saved but Lucci expressed she loved her character and every part of working on the soap. However, she did have a few challenges on set.
Lucci admitted to having a 'meltdown'
When reflecting on her life in her memoir, All My Life, Lucci recalled an incident from her early days on All My Children. She said she was young, green, and naïve, but there was a talented director on hand who had an unfiltered demeanor sense of humor. She described his comments to actors as "jarring."
Lucci explained that there was a scene where Erica had to pick up suitcases and walk out after a big fight with her mom. Because they were so heavy, she asked the prop department to switch them out with lighter, soft-shelled suitcases.
During the cast's pre-taping notes session with the director, she ate a cup of yogurt as he spoke. According to Lucci, he yelled at her over the suitcases and about going behind his back to make changes. She stated he was "in a rage" and wouldn't stop to let her say anything. He demanded she use the hard suitcases.
"I remember shaking on the inside while furiously stirring my yogurt," she wrote. Lucci added that if she stayed there, she would've thrown her yogurt at him, so she departed for a hallway.
"I was infuriated. Perhaps I let my own insecurities get in the way — perhaps I was being hypersensitive, but I was really upset. Still, I was young and too new to the show to think I could tell anyone how I felt. I figured I just had to get over it and go out there and do my best," Lucci wrote.
Upset, she found an empty control room and suddenly let her yogurt fly against the wall. And there it dripped.
A producer came to check on her and she told them everything. That person assured her she'd take care of it. Once Lucci returned to her dressing room, she realized she had yogurt in her costume too.
Lucci learned how to manage her reactions
When Lucci's co-star Frances Heflin entered their shared dressing room and asked what happened, Lucci expressed her angst about the director. But Heflin explained that was just his way, saying, "Oh dear, Don't take Henry's words to heart. That's his sense of humor."
Lucci then understood that was just his nature and he didn't mean any harm. She wrote that she felt embarrassed "for having blown up like that."
She filmed the scene with the soft suitcases and a few days later, the director apologized for hurting her feelings. Lucci said they established a wonderful friendship after that.
Further, she shared she had one more "meltdown" after that and concluded there was no place for such behavior in work or life. Lucci wrote, "I have learned it is far better to take a giant step back and breathe before reacting." She noted that being calm and channeling her emotions into Erica proved effective.