All of the Clues That The Weeknd's New Album 'After Hours' Is All About His Relationship With Bella Hadid
The Weeknd and Bella Hadid's relationship may be over, but that doesn't mean their feelings for each other went away overnight.
After going their separate ways for the third time in August 2019, the singer and the supermodel have just been focused on their own lives and haven't shown any signs of getting back together.
But despite being broken up, fans think The Weeknd still feels strongly about Hadid and are now speculating that the couple's on-and-off-again relationship inspired his new album.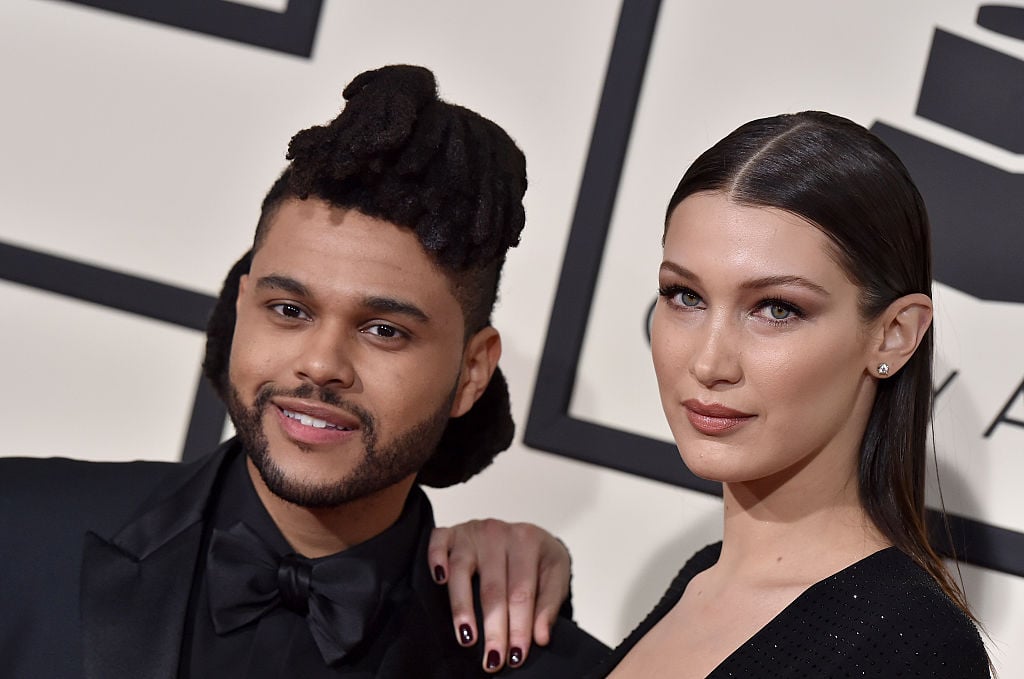 The Weeknd and Hadid had been on-and-off-again for years
We've all seen celebrity relationships come and go over the years, but one romance we thought was going to last a longer than it did was The Weeknd and Hadid's.
The pair first sparked romance rumors in April 2015 after they were spotted flirting at Coachella. Though the connection between them was there, they reportedly split that same year due to their busy schedules.
"Their schedules got very busy and it really cut into [their] relationship," a source explained to E! News. "They are still in each other's lives though, just not in the same exclusive capacity."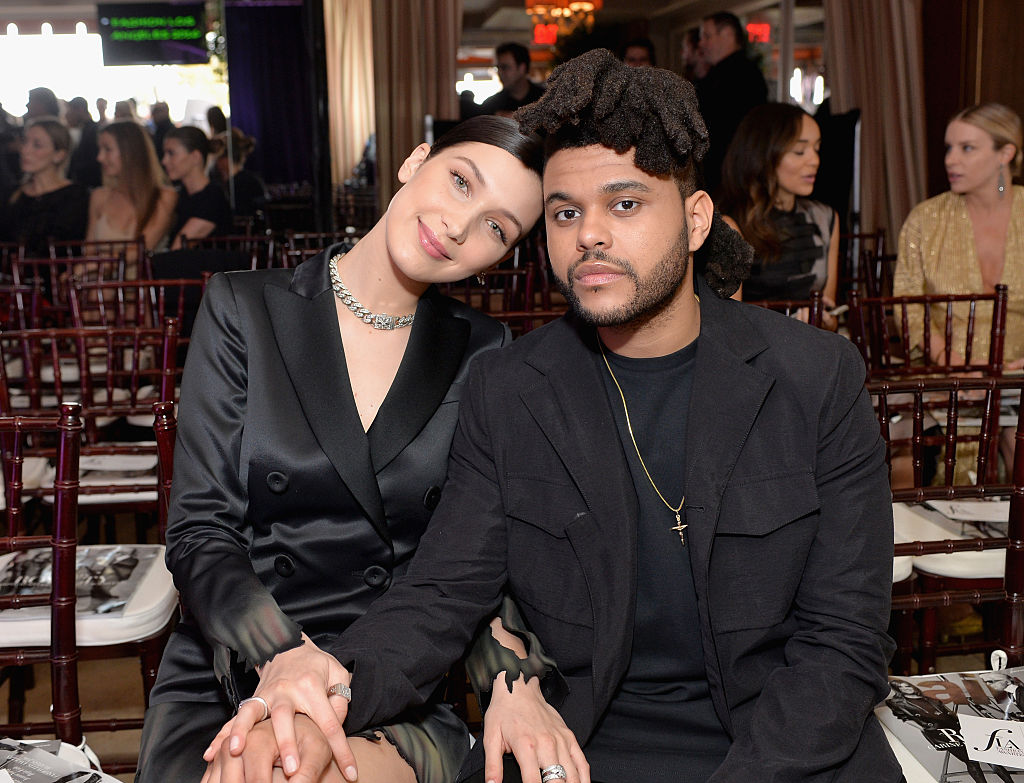 Shortly after calling it quits, the pair rekindled their romance and made their red carpet debut as a couple at the 58th Grammy Awards in February 2016.
The Weeknd and Hadid's relationship remained stable for the next few months but they split again in November 2016 due to — you guessed it — their busy schedules.
"Their schedules have been too hard to coordinate and he is focusing on finishing and promoting his album," a source told People. "They still have a great deal of love for one another and will remain friends."
After that, the singer went on to date Selena Gomez in 2017, but following their short-lived romance, he reconnected with Hadid, who he was still in love with.
The pair ended up rekindling their romance in April 2018, only to call it quits again in August 2019.
Fans think the supermodel was her ex's muse for his new album
Since The Weeknd and Hadid have such an interesting history together, it was only a matter of time before he would write an entire album dedicated to their on-off relationship.
On Mar. 20, the singer dropped his brand new album After Hours, and after listening to it in its entirety, several fans are now convinced that his romance with the supermodel inspired the record.
Though much of the album (if not all) tells the story of the "Can't Feel My Face" crooner's experience with heartbreak, a few songs off of this project seemingly point directly to Hadid.
One song that fans think is all about the supermodel is the track "Escape From LA," which makes an apparent reference to the brand that Hadid has done multiple collaborations with.
The Weeknd also seemingly references his ex in the track titled "Save Your Tears." At one point during the song, he sings, "You walked past me like I wasn't there / And just pretended like you didn't care," which some fans think recalls the time the model strut by the singer during his performance at the 2016 Victoria's Secret Fashion Show.
While many fans are still dissecting the album, this wouldn't be the first time The Weeknd has used Hadid as his muse for his songs.
Back in Mar. 2018, the singer dropped his EP, My Dear Melancholy, and raised eyebrows with the song "Wasted Times" thanks to the lyric, "You were equestrian, so ride it like a champion." And who do we know who's had a pretty solid equestrian career? The supermodel, that's who.
While it has yet to be confirmed or denied if The Weeknd's new album is all about his relationship with Hadid, it definitely seems like fans' speculations are pretty spot on.