All of the Exes Taylor Swift References in 'coney island' on 'evermore'
Taylor Swift has become known for writing songs about her exes. As the first "sister album" for Swift, it makes sense that evermore would include another first for the singer. The album contains a song that documents not one, but several of Swift's past relationships. One fan on TikTok dissected the lyrics of the song "coney island" and tied them back to her previous relationships.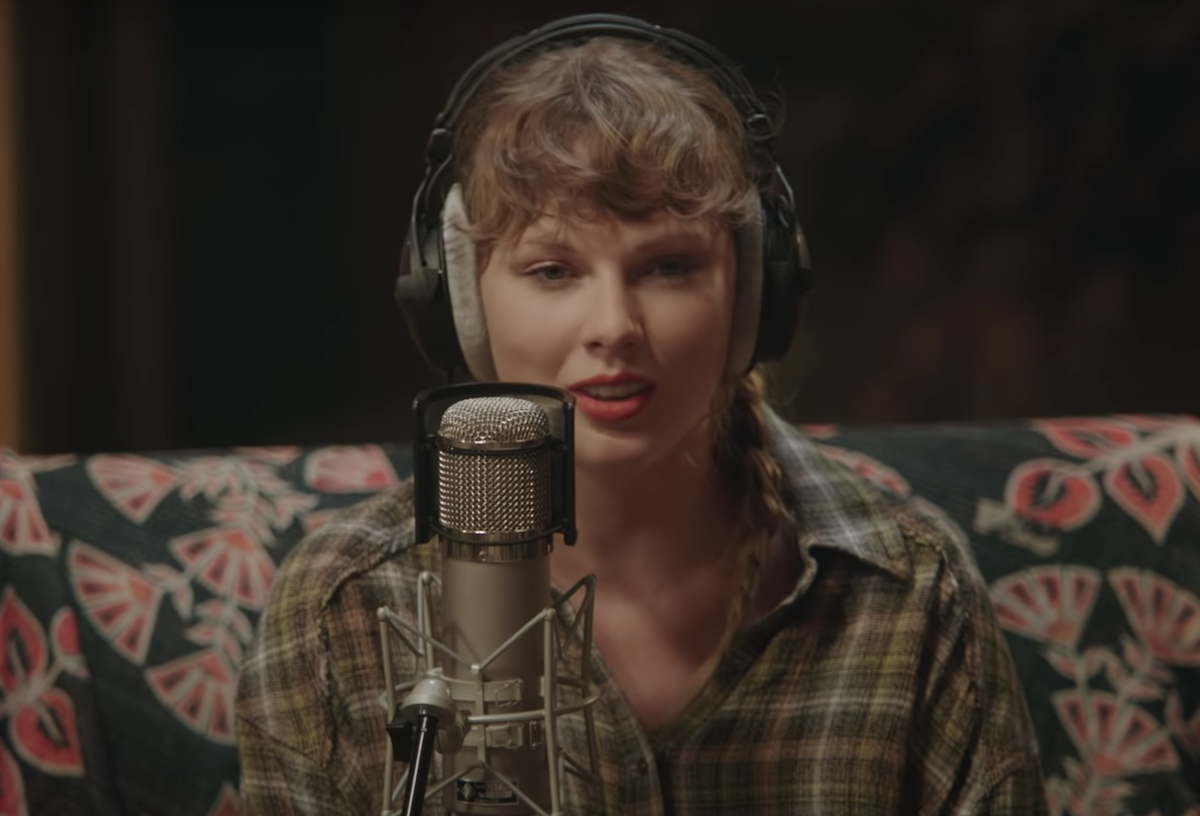 'coney island' is about many of Taylor Swift's ex-boyfriends
"I don't think y'all are ready for this emotional rollercoaster," a fan said on TikTok "When I first heard 'coney island' on evermore, I knew it was about grief. About losing someone. You could almost see it."
According to this fan, "coney island" is a song about "losing six or seven people." Throughout the video, the fan connects the lyrics in "coney island" to differet exes of Swift's and the song she released about that particular ex in the past.
"['Coney island'] is about grieving your ex — all of them," the fan concluded. "Thinking about what would have happened if they suddenly died and left you, which is kind of how a breakup feels."
This fan also pointed out how William Bowery, who fans have figured out is Swift's boyfriend Joe Alwyn, is credited on "coney island."
The lyrics in 'coney island' reference Calvin Harris, Tom Hiddleston, and Jake Gyllenhal
"Number one is Calvin Harris," the fan explained in the TikTok. "Remember when Taylor talked about the 2016 Grammys in Miss Americana?
In the documentary, Swift mentioned having her mom to call when she won. "But shouldn't I have someone else to call right now?" she said. In "coney island," Swift includes the lyric: "I walked up to the podium, I think that I forgot to say your name," which this fan attributes to her relationship with Harris.
Actor Tom Hiddleston is also referenced in the evermore track.
"Remember the whirlwind romance and then Taylor left him?" the fan asked. That romance was documented in "Getaway Car" off of Swift's sixth album, Reputation. "She sings about it [in 'coney island'] too."
RELATED: Taylor Swift Fans Found a 10-Year-Old Easter Egg for This 'evermore' Song
This fan attributed these "coney island" lyrics to Hiddleston:
Who coaxed you into paradise and left you there?
Will you forgive my soul when you're too wise to trust me and too old to care?
Swift also highlights her relationship with Jake Gyllenhal in songs like "All Too Well" and now, "coney island."
"We haven't heard about Jake Gyllenhal in a while," the fan added. "Remember how he missed her birthday and she sang about it in 'The Moment I Knew' from Red? Well she sings about it again in 'coney island.'"
The "coney island" lyric reads: "Did I leave you hanging every single day? Were you standing in the hallway with a big cake, happy birthday?"
Taylor Swift also references her relationships with John Mayer and Harry Styles in 'coney island'
Speak Now's "Dear John" was Swift's broken heart speaking directly to John Mayer. This TikTok fan connected the "sky lyrics in 'Dear John'" to the sky reference in "coney island."
In "Dear John," Swift sings: "But I swore I was fine, you paint me a blue sky, and go back and turn it to rain."
And in "coney island," she says: "Did I paint your bluest skies the darkest grey?"
"Then we have Harry Styles," the fan went on. "Remember the accident that they got into that she sang about in 'Out of the Woods'?" That same accident is mentioned again in "coney island" according to this fan: "And when I got into the accident the sight that flashed before me was your face."