All of the Friends Jordyn Woods Has Gained Since Her Falling-Out With Kylie Jenner
Though she lost her closest confidante, Woods has since gained so many more besties that she now has a girl squad of her very own.
Jordyn Woods went through a dark time after being ousted from Kylie Jenner's inner circle amid that incredibly messy Tristan Thompson scandal.
While it was hard for her to come to terms with losing her best friend and all of those she was once close with, Woods seemingly bounced back from that extremely low point in her life and is now thriving.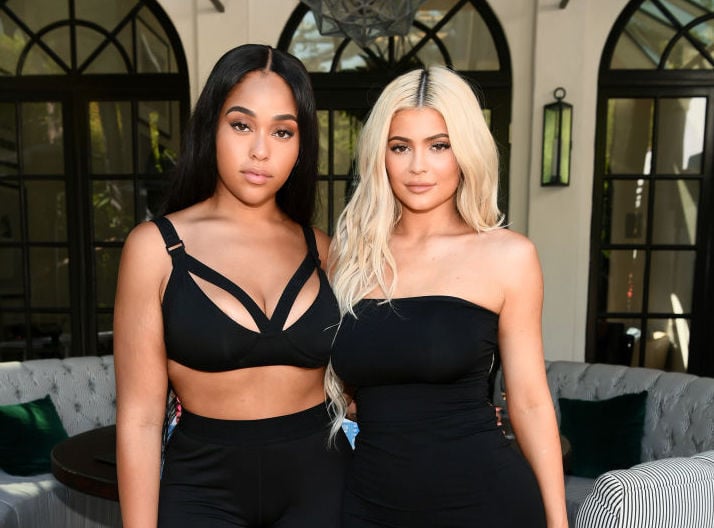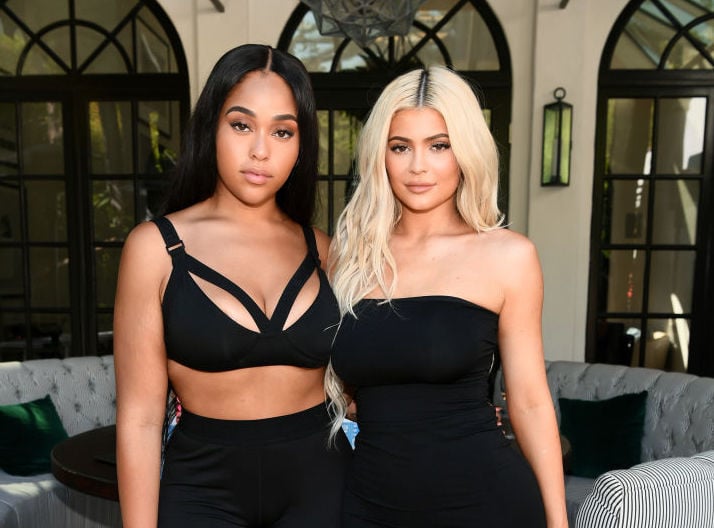 Though she lost her closest confidante, the model has since gained so many more besties that she now has a girl squad of her very own.
Woods and Jenner's friendship went south once the cheating scandal made headlines
Before February 2019, Woods and Jenner were the best of friends who practically did everything together.
From living under the same roof to getting matching tattoos, these two were once the definition of friendship goals.
But that soon changed once headline-making news about the cheating scandal surrounding Woods and Thompson came to light.
At that time, it was reported that the celebs had allegedly hooked-up while attending a house party in L.A.
Though both initially denied these accusations, the model soon revealed on Red Table Talk that they had kissed, but claimed nothing else happened.
After finding out about her boyfriend and close family friend's betrayal, Khloé Kardashian was extremely hurt and questioned if she ever knew who Woods actually was.
As for Jenner, she was heartbroken over her best friend's betrayal and couldn't wrap her head around why the model would do something like this to her and her loved ones.
With this scandal taking a major toll on everyone in KarJenner clan, the makeup mogul was left with the tough decision of whether or not to oust Woods from her life completely.
While she considered forgiving Woods and welcoming her back into her life, Jenner ultimately decided that it would be best if they didn't rekindle their friendship.
More than a year later, it is clear that Jenner and Woods are no longer close, and both seem to be doing just fine with that.
In fact, the reality star has been surrounding herself with a new group of besties who she really enjoys spending time with.
"Kylie has been doing well since her and Jordyn's friendship ended," a source recently told Us Weekly. "She loves hanging with all her crew of girls now, including Stassie [Karanikolaou], Yris [Palmer] and Victoria [Villarroel]."
Woods' current friend circle includes big-named celebrities
Following the scandal, Woods surrounded herself with close family members to help her get through the public scrutiny and the losing of her best friend.
While her family still remains by her side through the good and the bad times, the model now has a great group of friends who've helped keep her mind off of the negativity.
Back in January 2019, Woods introduced her new girl squad — who she was vacationing with in Jamaica at the time — in an Instagram pic.
The girl crew included model Lori Harvey, whose birthday everyone was celebrating on the tropical island, singer Normani, and actress Ryan Destiny.
While Woods had already been close with Harvey, it appeared that she struck up a pretty solid bond with Normani and Destiny during their Jamaican getaway.
In addition to these three celebs, Woods is also very close with rapper Megan Thee Stallion and has showcased their friendship on social media more than once.
Though Woods will always cherish the friendship she had with Jenner, it's clear that she couldn't be happier with the bonds she now has with the women in her girl squad.
It definitely seems like the model's found her forever friends in these female powerhouses, and we can't wait to see just how much her friendships with these ladies blossom moving forward.