'All Star Shore' Angelina Pivarnick Targets Giannina Gibelli, 'I Don't Like That B*tch'
All Star Shore blends the worlds of different reality TV shows. With that, there are hookups and feuds. This is why Angelina Pivarnick targets Giannina Gibelli early in the game.
[SPOILER ALERT: Major spoilers ahead for All Star Shore episodes 1 and 2.]
Angelina Pivarnick gets the upper hand in 'All Star Shore'
RELATED: 'All Star Shore': Everything We Know About the New Paramount+ Reality Star Series
The first episode of All Star Shore starts with everyone competing to establish their teams for the season. Angelina matches with Joey Essex from The Only Way Is Essex. Each team is competing in games in hopes of winning the $150,000 prize.
"I'm gonna use him being good-looking and all the girls liking him to my advantage," Angelina said. "Do you like me as well?" Joey asked her. She then told him that she was married. "I'm so happy that she's married because now it won't be as much flirting going on," Joey said. "Probably nothing."
The cast then had their first competition, and Joey and Angelina won. But that win came with a few hard decisions.
Angelina Pivarnick calls out ​​Giannina Gibelli on 'All Star Shore'
RELATED: 'All Star Shore': How to Watch the Paramount+ Series, Premise, and Cast
In "We're All Small Prostitutes," Angelina and Joey get to choose the team that has to go up against Johnny Middlebrooks and Trina Njoroge in the exile game. They also have to pick a team to go with them on their paradise award.
That meant most people tried to be on their best behavior not to be chosen. The following day Gianniana walked past Joey and Angelina and starred them down. "Kissing a** isn't really, like my style," the Love Is Blind star told the camera. "So, either you like me, or you don't."
Angelina responded, "Girl, don't be like that! We're actually looking at the way you guys are acting this morning." Gianniana simply said, "OK," then stuck out her tongue at them.
"I think that girl is so f*cking phony," Angelina said in her confessional. "I don't like that b*tch." She told Joey she wanted to put her up, but he wanted to wait.
Angelina is keeping her eye on Giannina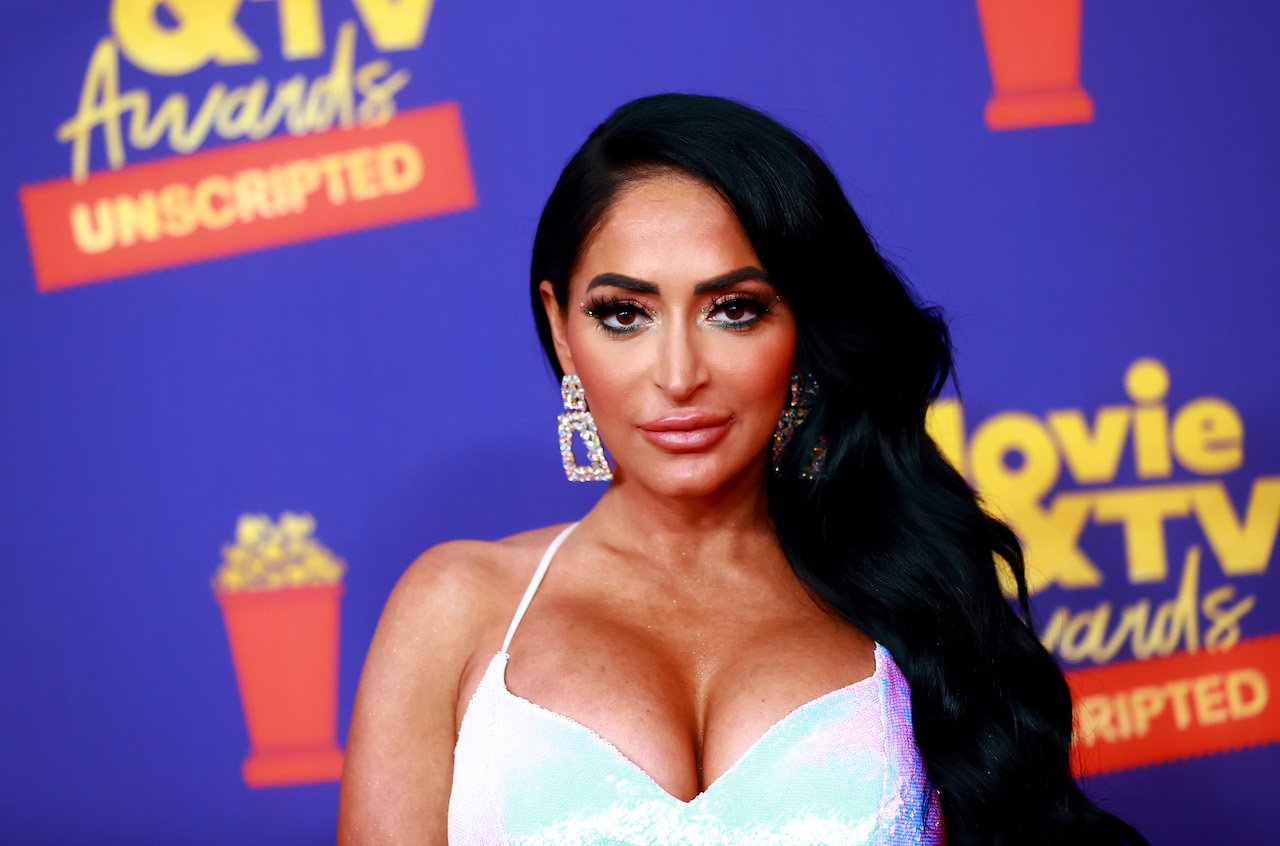 RELATED: 'Jersey Shore: Family Vacation' Fans React to News Angelina Pivarnick Is the Next Star of 'Double Shot at Love'
Angelina and Joey picked team Blake Horstmann and James Tindale to go on the boat with them. The Jersey Shore star mentioned how Giannina "pissed her off" to Blake and James. "No one else came at me like that," she said. Angelina also pointed out that Giannina has flirted with Blake and James.
Later in the night, Giannina kissed Blake and James in the hot tub during a game. The next day Angelina criticized her for this. "All she does is f*ckin play games with guys," she tells Trina. She later told James, "If I see her doing that to you guys." He claimed this is more about Blake. "He's stupid!" Angelina said. "He's f*cking stupid."
That doesn't sound like good news for Giannina. Her team might have to win in the future to avoid Angelina taking her out of the game. Luckily, Angelina and Joey picked Chloe Ferry and Luis "Potro" Caballero for exile instead.