All the Details of The Unaired Conversation Between Becca Kufrin and Arie Luyendyk Jr. on 'The Bachelorette' Finale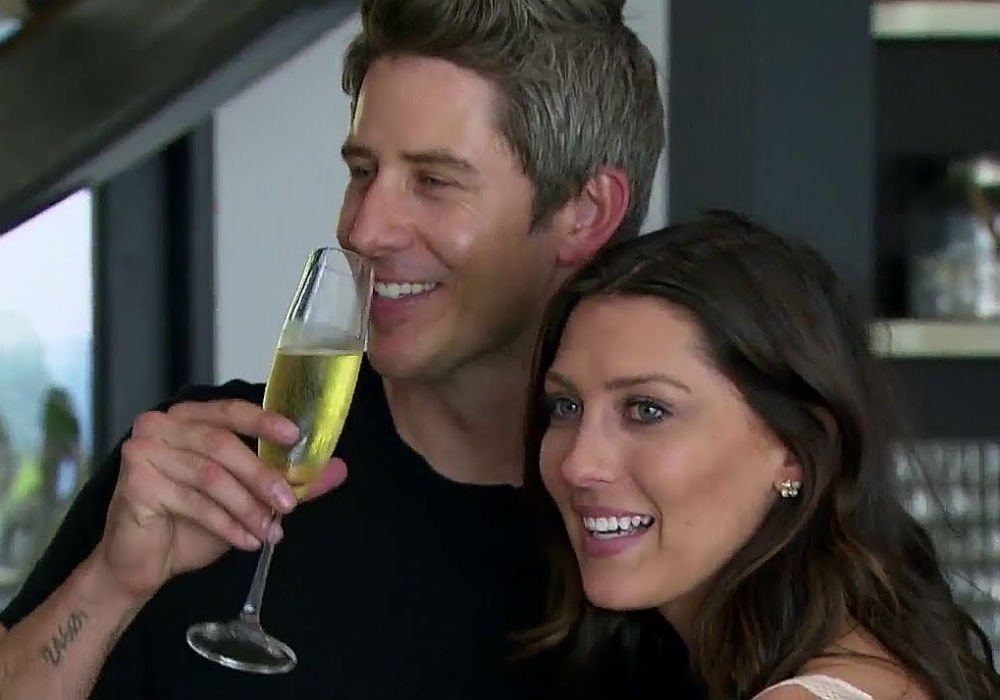 Arie Luyendyk Jr.'s season of The Bachelor was marketed as "the most dramatic yet" and Becca Kufrin's finale of The Bachelorette called "the most emotional." Yet one thing the finale didn't show was the reported dramatic, emotional meeting between the two exes that Luyendyk Jr. and his new fiance, Lauren Burnham, flew all the way to the Maldives to have.
Quick recap:
Season 22 of The Bachelor saw Luyendyk Jr. propose to Becca Kufrin in the finale and set his final rose away for good — or so we thought. In a shocking (although previously spoiled) twist, Luyendyk Jr. broke up with Kufrin months later, let the show film it, and won back runner-up Lauren Burnham.
The "outpouring of love from Bachelor Nation" (Host Chris Harrison's words verbatim) led Kufrin on her own journey for loves months later as the 14th Bachelorette in franchise history. Her journey culminated in a week-long trip to the Maldives where the final two contestants met her family, spent one last day with Kufrin, and ultimately proposed.
The producers purposefully left one interaction out, not even mentioning in the three-hour special that Luyendyk Jr. and Burnham flew out to the Maldives at the show and Kufrin's request.
Luyendyk Jr. posted the news on his Instagram account
Luyendyk Jr. posted a story to his Instagram page that showed he and Burnham flying to the Maldives then Instagrammed this photo of the two enjoying paradise. He noted the unconventional nature of the trip as well as the fact the conversation wouldn't be aired, calling it "really positive for all of us." So what gives?
Before the season started in May, Kufrin revealed that her ex would make an appearance in an episode of The Bachelorette. "We do have a conversation and you'll just have to see that unfold," she told Entertainment Tonight at the time. "At that point, it wasn't emotional — it was just two adults sitting down, wishing each other the best and talking through our experiences … I knew that would probably be the last time we had a conversation, and I wish him and Lauren the best."
Still, neither ABC, Luyendyk Jr., or Kufrin has acknowledged why the footage never saw the light of day. He ended his Instagram post on a positive note, saying he and fiance Burnham "wish Becca all the happiness in the world and can't wait to see how tonight goes!" While we doubt the two engaged couples will be grabbing drinks together anytime soon, it's nice to (sort of) see the resolution to months of heartbreak and confusion … but we're still hoping ABC airs the footage anyways.
Check out The Cheat Sheet on Facebook!