All the Shade Selena Gomez Threw at Justin Bieber in Her New Song
Selena Gomez recently released her new song, 'Lose You to Love Me,' and people are already picking it apart to see which lines refer to Justin Bieber.
Breaking up is hard to do. It's even harder when the split was publicly drawn out for years and then you have to watch said ex move on to another girl and marry her in one of the most anticipated celebrity weddings of the year.
But that was the reality for Selena Gomez. After years of back and forth with Justin Bieber, Justin finally ended the up and down relationship by marrying Hailey Bieber.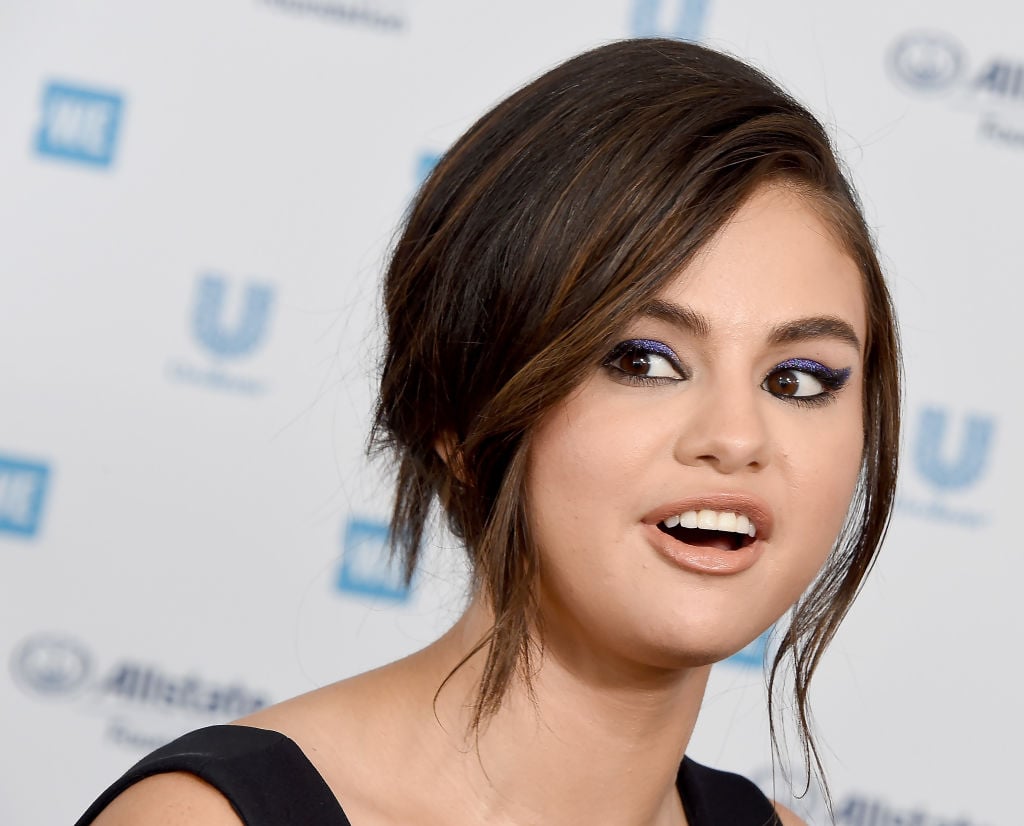 Gomez had been mostly quiet as Justin and Hailey's relationship blossomed, but now she's letting her newest song do the talking.
What does Selena Gomez say about Justin Bieber in her new song?
Gomez doesn't waste any time before pulling the punches in her new song "Lose You to Love Me."
"You promised the world and I fell for it," she starts out. "I put you first and you adored it."
Later, she sings, "Sang off-key in my chorus, cause it wasn't yours," which obviously alludes to the lover in the song being a singer (Bieber.)
Later still, she makes the call-out even more obvious by singing, "Set fire to my purpose/And I let it burn."
Bieber's most recent album was titled Purpose. Coincidence? Probably not.
But the most shocking line in the whole song is when she sings "In two months you replaced us," which is a blatant call-out to how soon Justin and Hailey got together after he and Gomez called it quits for the last time.
She closes the song with a sad message to Justin.
"And now the chapter is closed and done/ And now it's goodbye, it's goodbye for us."
Fan reactions to Selena Gomez's new song
Gomez's fans were extremely happy for the singer.
"Tonight we celebrated our girl entering a new chapter filled with joy," one fan tweeted. "She's one of the strongest women I know. So proud of your honesty, talent, heart, dance moves, and YOU."
"I swear she's the kindest most wonderful woman ever excited, the world doesn't deserve Selena Gomez," another person wrote.
And others were just proud of the singer.
"The fact that Selena went from losing him to loving herself and now to yes b—h I don't f—–g need you is ICONIC," one fan said.
And though some people were annoyed that Gomez chose to sing about Justin, her fans had her back.
"If Selena wants to write about Justin Bieber, LET HER," one person tweeted. "She can heal however she needs to and wants to. Everyone deals with their own pain in different ways. Goodbye."
"Y'all gave Justin Bieber a pass for writing a whole album about Selena and applauded him but when Selena finally decides to release a song about moving on and self love y'all call her annoying and an attention seeker. Double standards is what it's called," another fan wrote.
No matter how anyone feels about the song, it seems that Gomez is finally in a good place and able to move on from her past love. Hopefully, her next relationship won't be as heartbreaking. But if it is…at least we'll get good music out of it.