All the Times the British Royal Family Has Broken Tradition
The British royal family, especially the queen, are sticklers for protocol. After all, they represent the Commonwealth. And yet, there have always been rebels in the royal family. Here are all the times the royal family have turned their backs on tradition over the years. (Learn about the forbidden item Queen Elizabeth carries in her purse on page 10.)
1. Princess Diana hugs HIV/AIDS patients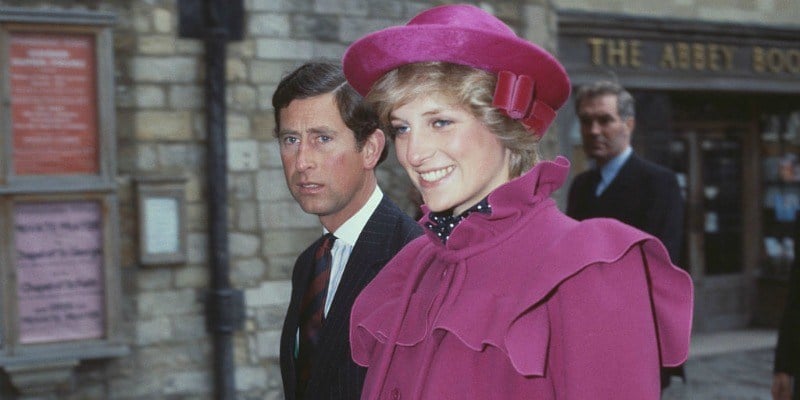 Royal rule: Royalty can't touch those outside the royal family.
Princess Diana's warm spirit helped change the myths about HIV/AIDS in the '80s and '90s. She shocked the world when she picked up a dying child with AIDS and hugged him while visiting New York in 1989. The Los Angeles Times reported, "[The] little boy's head [lay] on Diana's shoulder, his arms around her neck."
Next: When Prince William made this unprecedented move with his family
2. Prince William travels with his children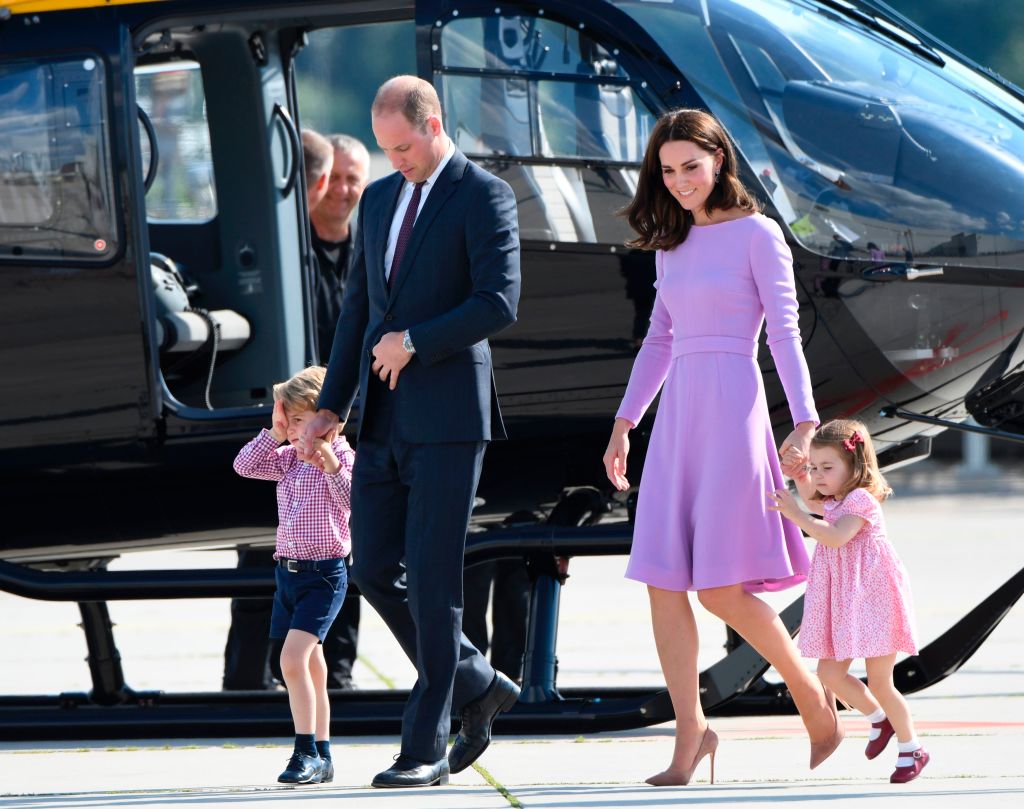 Royal rule: Those in line for the throne can't travel together.
Prince William and his 4-year-old son Prince George are second and third in line to the throne. Therefore, they should not travel together in case of an accident. However, Prince William, Duchess Kate, and the kids went on a royal tour where they flew together. Though Prince William got permission from the queen for Prince George and Princess Charlotte to attend, he won't be able to travel with his children after they turn 12.
Next: When Princess Diana chose this specific piece of jewelry
3. Princess Diana chooses her own engagement ring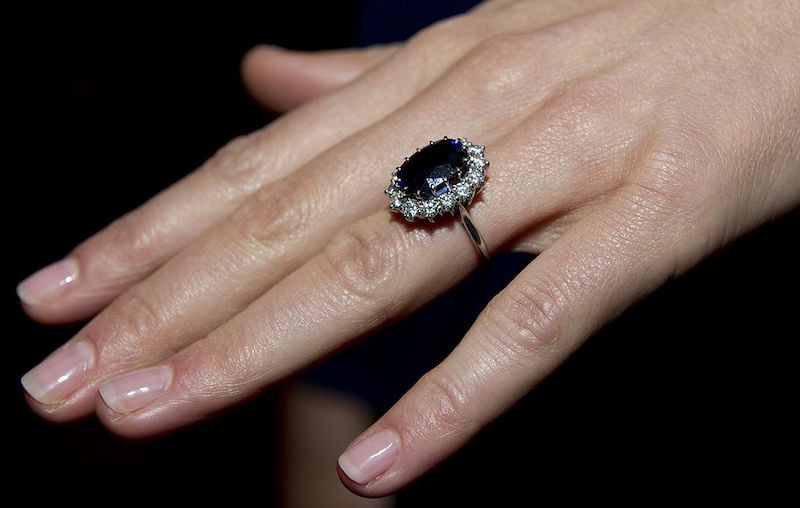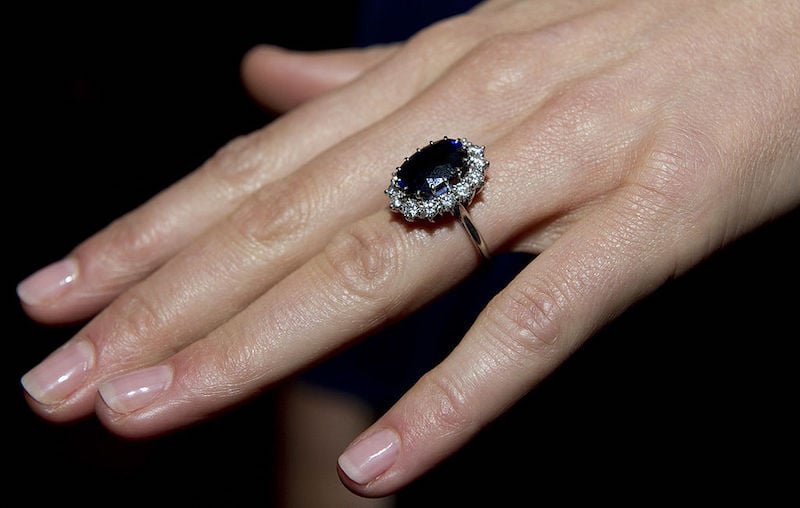 Royal rule: Royals receive custom engagement rings.
An iconic fashionista, Princess Diana was anything but traditional. When Prince Charles proposed, she chose a 12-carat oval blue sapphire surrounded by 14 solitaire diamonds from a Garrard catalog. At the time, the press called the then 20-year-old's ring the "commoner's sapphire." (Prince William proposed to Duchess Kate Middleton with the same ring.)
Next: Queen Elizabeth forbids a certain food group.
4. Prince William eats sushi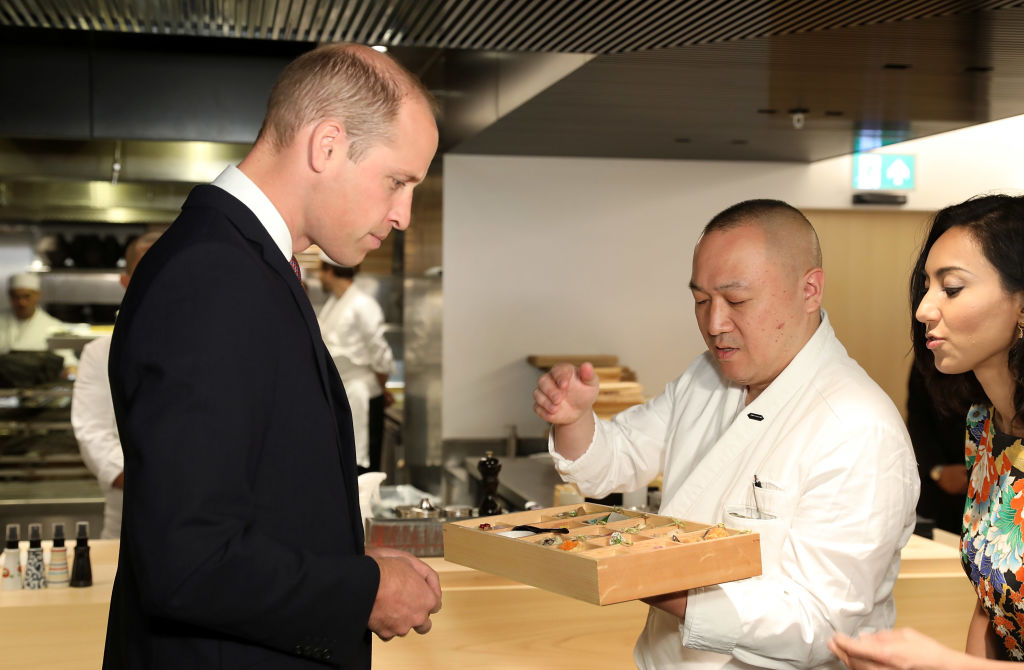 Royal rule: They cannot eat shellfish when dining out.
The Queen does not allow family members to eat raw food, like sushi and rare meat, for fear of getting ill and being unable to fulfill their duties. While touring a Japanese cultural center in 2018, the Duke of Cambridge not only ate salmon sashimi but also told the chef, "My wife and I love sushi," calling it "delicious" and "amazing." Perhaps the Duke and Duchess stick to California rolls.
Next: When Prince Charles showed an immense amount of compassion
5. Prince Charles signs an autograph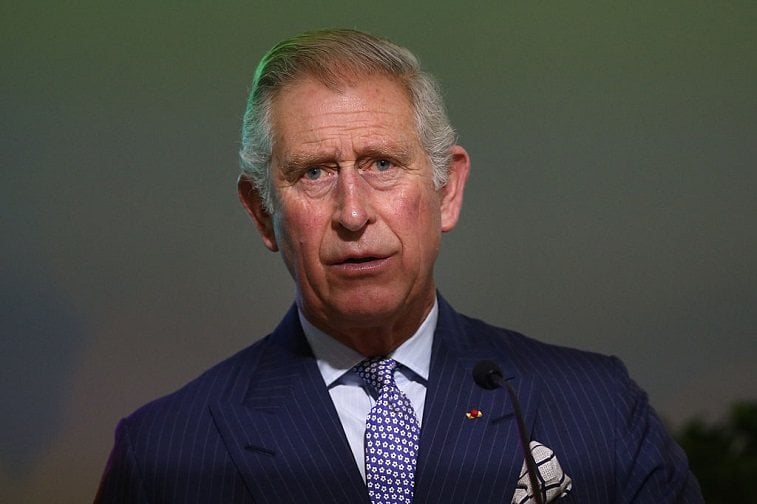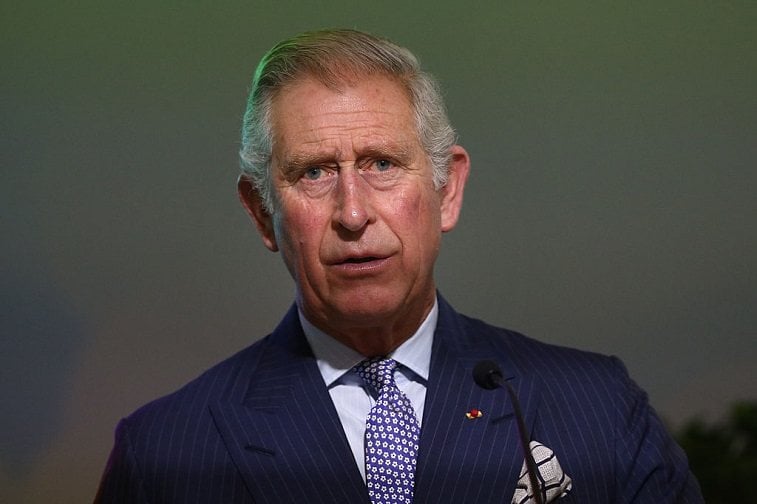 Royal rule: To prevent their signatures from being copied, royals can't sign autographs.
Prince Charles isn't the most popular royal. However, he's still kind at heart. In 2010, he visited victims of the devastating flash floods in Cornwall. A young couple asked him for an autograph for their son. Typically, this is a huge "no-no." However, Prince Charles agreed.
Next: The time Princess Diana told her truths
6. Princess Diana tells the world about her crumbling marriage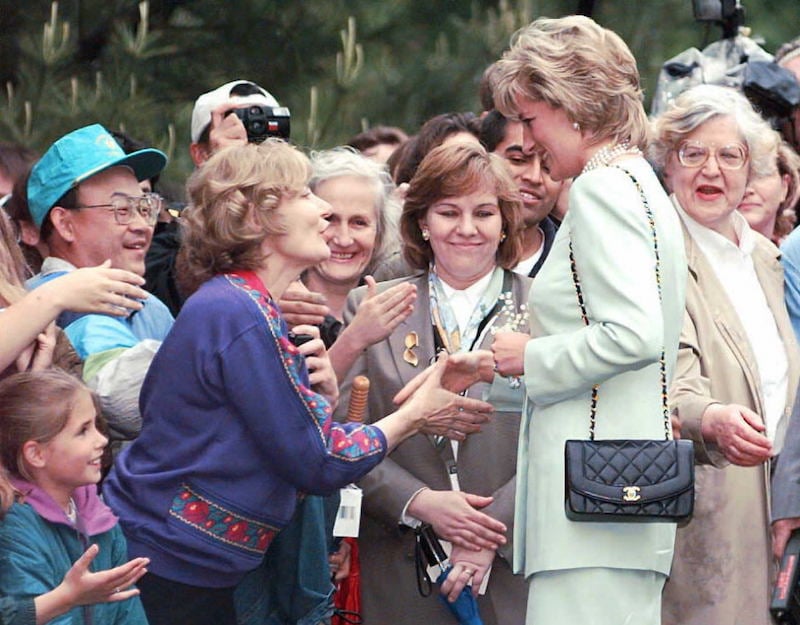 Royal rule: Royals should not divulge personal issues and secrets.
The world watched as Princess Diana and Prince Charles' marriage crumbled before their divorce in 1996. In a series of audiotapes recorded in 1991, the princess revealed everything about her struggles with bulimia and mental illness, as well as Prince Charles' affair with his now-wife Camilla Parker Bowles. A book based on the tapes, DIANA: Her True Story — In Her Own Words was published in 1992. In the tapes, she called Parker Bowles, the "third person" in her marriage.
Next: When Meghan Markle received this invitation
7. Meghan Markle receives a Christmas invitation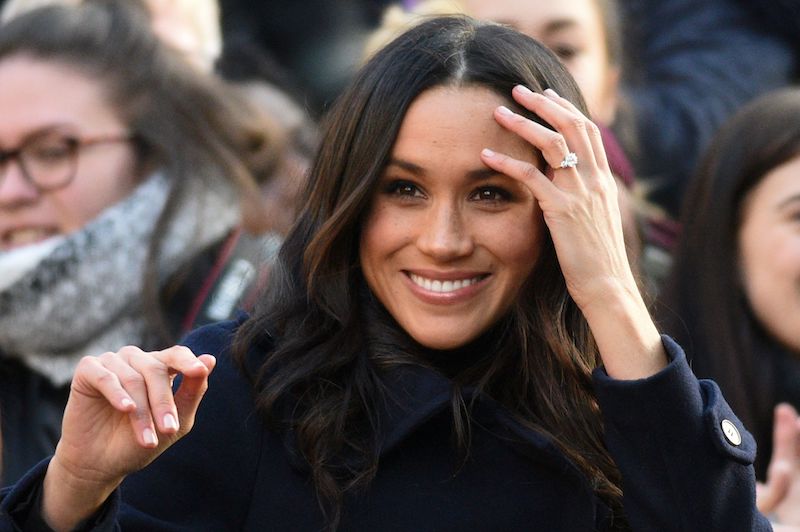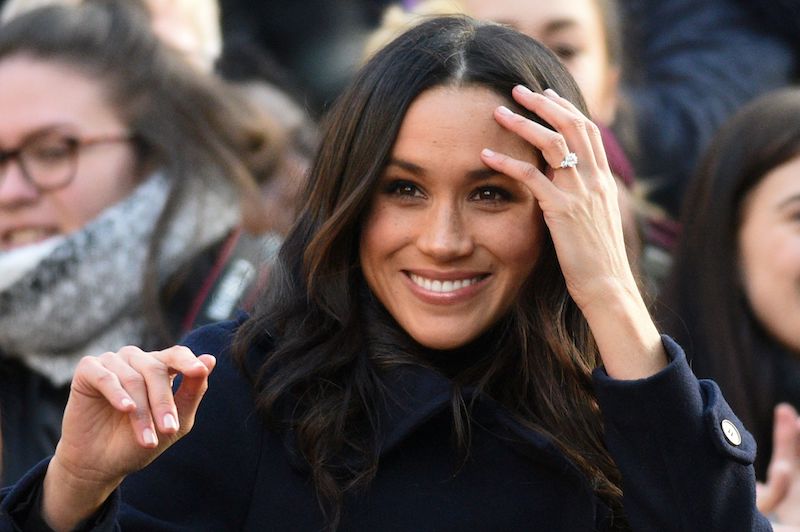 Royal rule: Only married partners can participate in the queen's traditional Christmas at Sandringham House.
Prior to her wedding to Prince Harry, Meghan Markle attended the royals' Christmas festivities in 2017. This may not seem like a big deal to us common folks, but it's actually unprecedented.
Next: The Royal Family descended into chaos with this broken rule.
8. King Edward VII abdicates the throne for a divorcee
Royal rule: The king can't marry a divorcee with a living ex-partner.
In 1936, after Edward VIII became king, he fell for a then-married American socialite, Wallis Simpson, who was already divorced once. When Edward proposed to her, the royal family freaked out. The king was also head of the Church of England, and he could not marry a divorced woman — strict protocol at the time.
Edward gave up the throne, marrying Simpson once she finalized her second divorce. His brother, King George VI, became king, paving the way for his daughter Elizabeth.
Next: The time the queen chose family over the crown.
9. The royal family leaves the palace after Princess Diana's death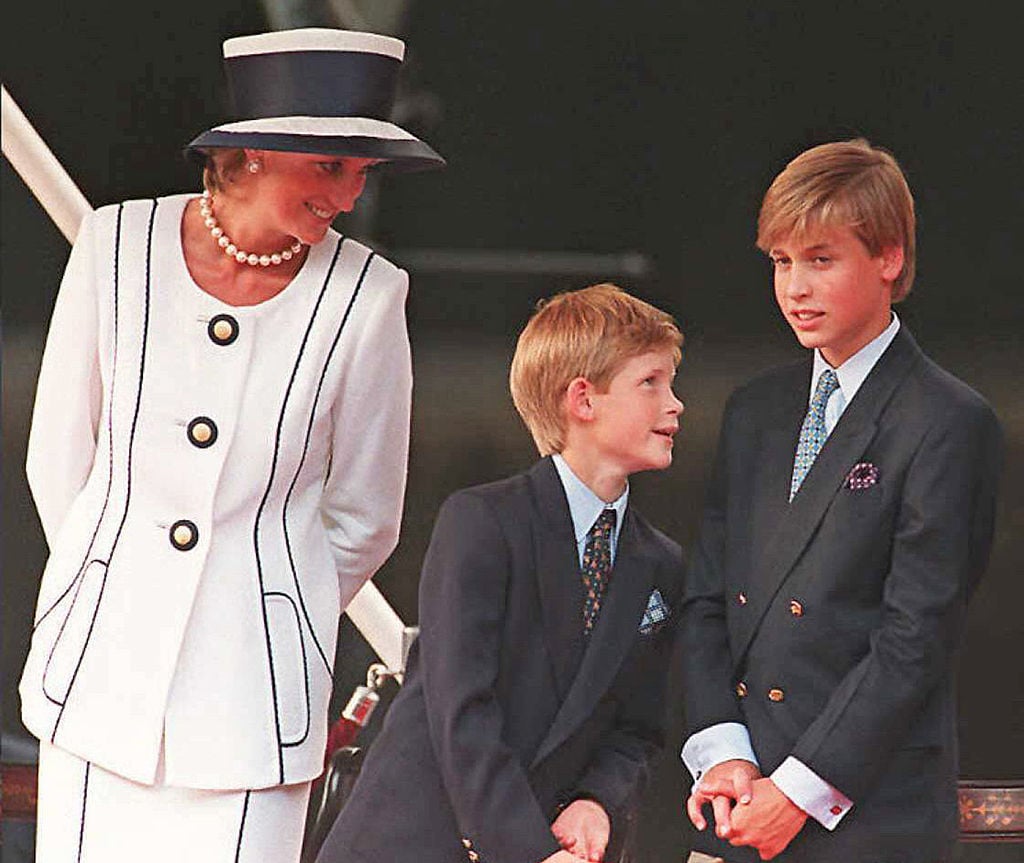 Royal rule: Royals do not abandon the public.
The death of the late Princess Diana came as a horrible shock to people across the globe, especially for the queen and Princess Diana's sons, William and Harry. After the car accident, the queen packed and took her family to the Balmoral estate, 500 miles away from the palace, so the media would not have access to them.
The public was furious that the queen abandoned them during their time of grief. However, the queen felt it was important that her grandsons grieve in peace.
Next: The prohibited item Queen Elizabeth carries in her purse
10. Queen Elizabeth carries cash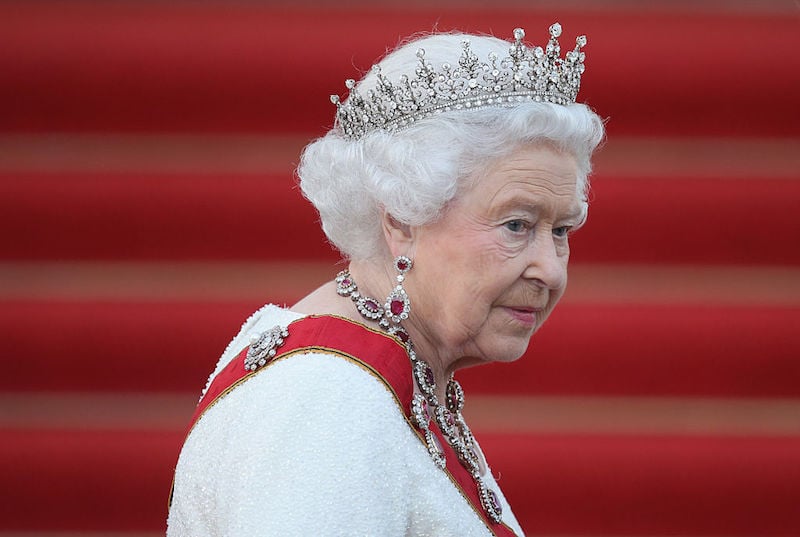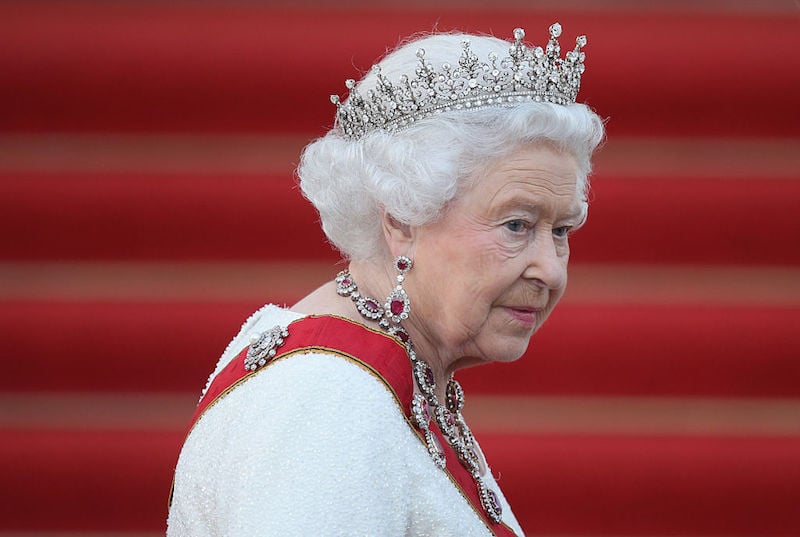 Royal rule: Royals do not carry cash in their purses or wallets.
We've all seen the queen with one of her signature Launer purses. Rumor is she has lipstick, reading glasses, and a fountain pen in the handbag. However, one thing you shouldn't find in her bag is cash — something reserved for commoners. Still, the queen breaks protocol once a week. On Sundays, one of her butlers irons a five- or 10-pound note, so she can donate it to the church.
Next: The tradition the queen breaks each Christmas
11. The queen toasts with her staff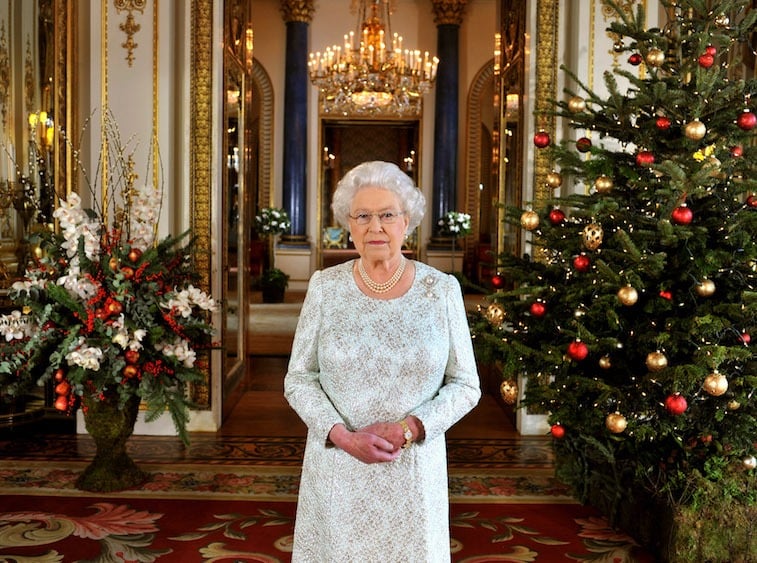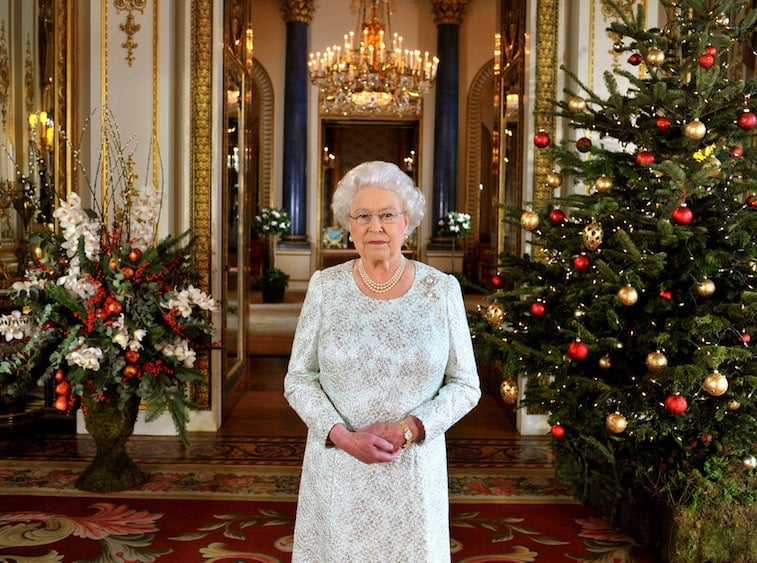 Royal rule: The queen does not toast or celebrate with staff.
Once a year, the queen breaks tradition and toasts with the royal staff. During Christmas lunch, the most senior chef greets her in the dining room, a place usually reserved for royals. Former royal chef Darren McGrady told Mirror,
Right before the Christmas buffet, the senior chef on duty goes into the dining room and carves the rib roast or turkey or ham, and once he's done, Her Majesty presents the chef with a glass of whiskey, and they toast. That's the only time the chef goes into the dining room and has a glass of whiskey with the royal family. It's one of the chef's favorite traditions.
Next: Would you abide by these rules of modesty?
12. Meghan Markle breaks all the fashion rules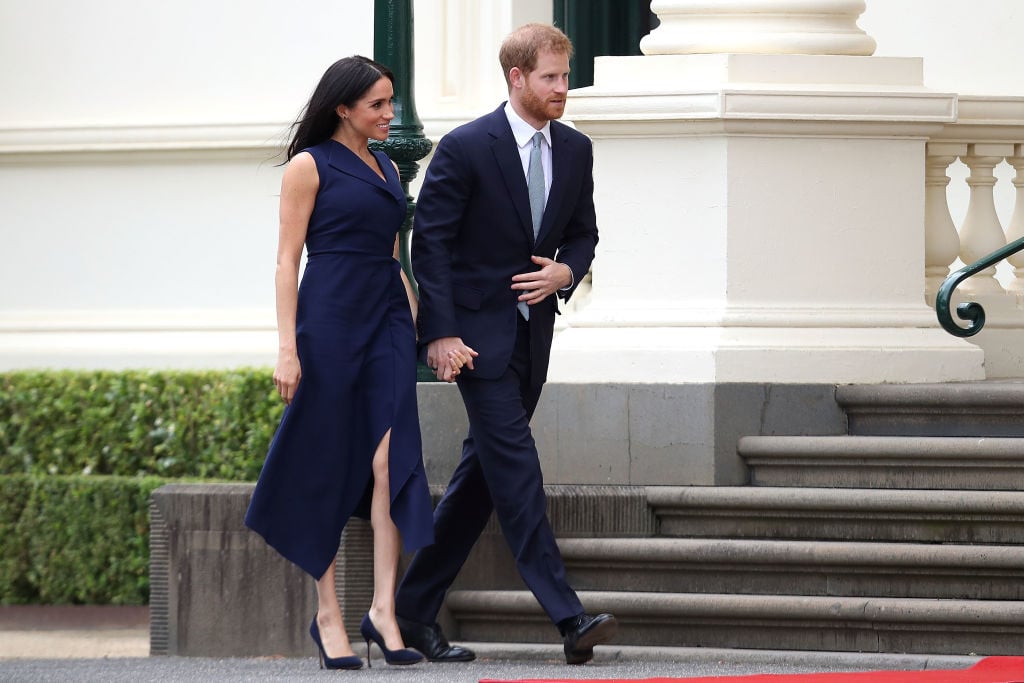 Royal rule: Royal women should wear pantyhose, nude nail polish, clutch-style purses, and dresses and tops that cover their shoulders.
From the time Meghan Markle began dating Prince Harry, she's surprised the public and royal family by defying the rules. We don't know how Queen Elizabeth has reacted to each specific style choice, but we're sure she's not thrilled with Meghan showing her bare legs and revealing her shoulders in sleeveless dresses, something Duchess Kate has notably never done. She's also worn burgundy nail polish and donned crossbody bags, which enable her to shake hands readily.
Next: This princess's relationships strained all the royal rules.
13. Princess Margaret gets divorced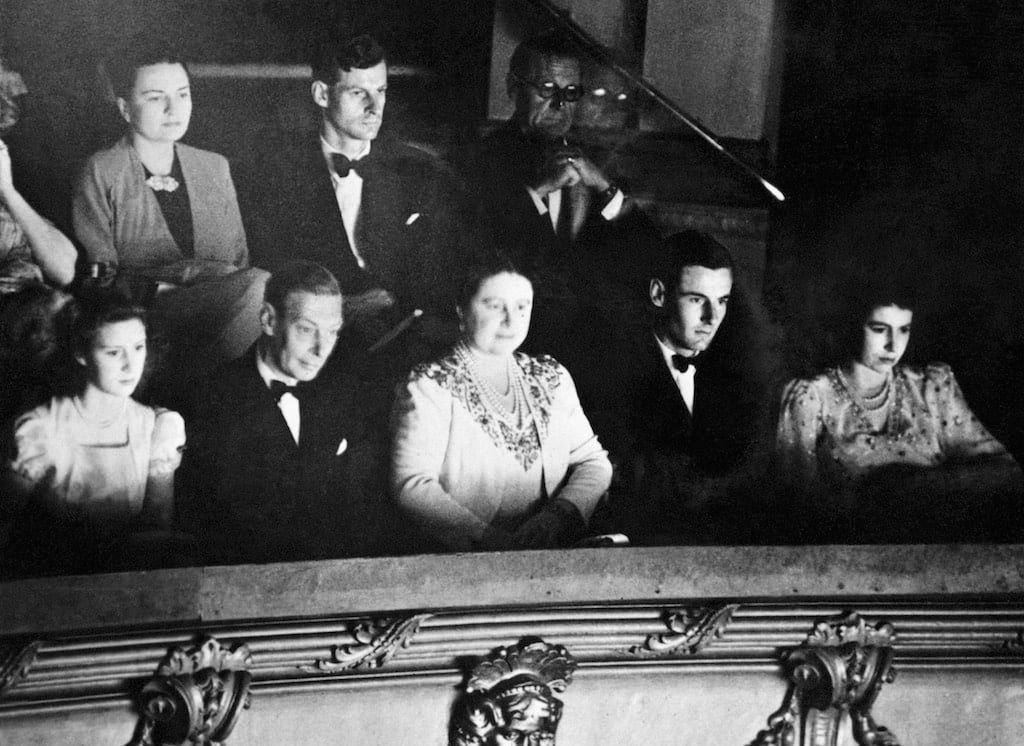 Royal rule: Royal family members can't marry a divorced person; they must refrain from affairs, and avoid divorce themselves if possible.Princess Margaret skirted the rules, repeatedly asking her older sister, Queen Elizabeth II, for permission to marry Captain Peter Townsend. When the request was denied due to Townsend's previous divorce, Margaret wed photographer Antony Armstrong-Jones. She allegedly cheated on him during their 18-year union. In 1978, they divorced, and Margaret became the first royal to divorce since King Henry VII in the 1500s.
Next: Princess Diana's choice for her sons' education.
14. Princess Diana enrolls her sons in public school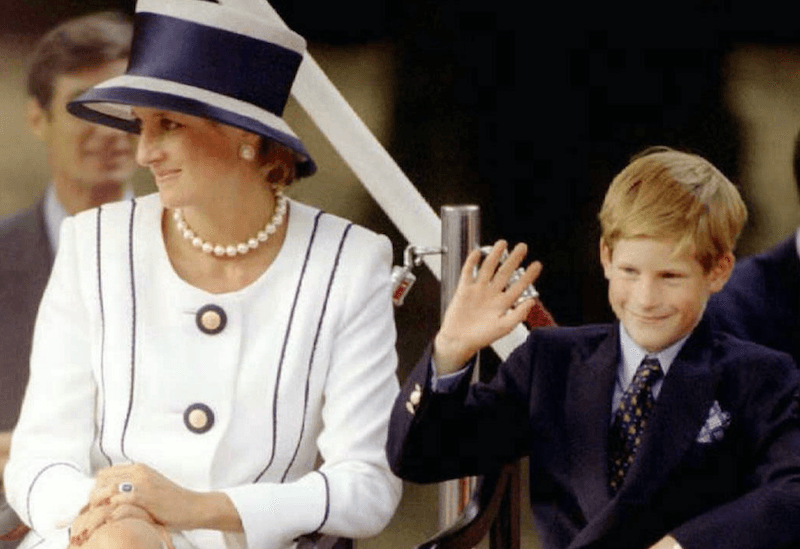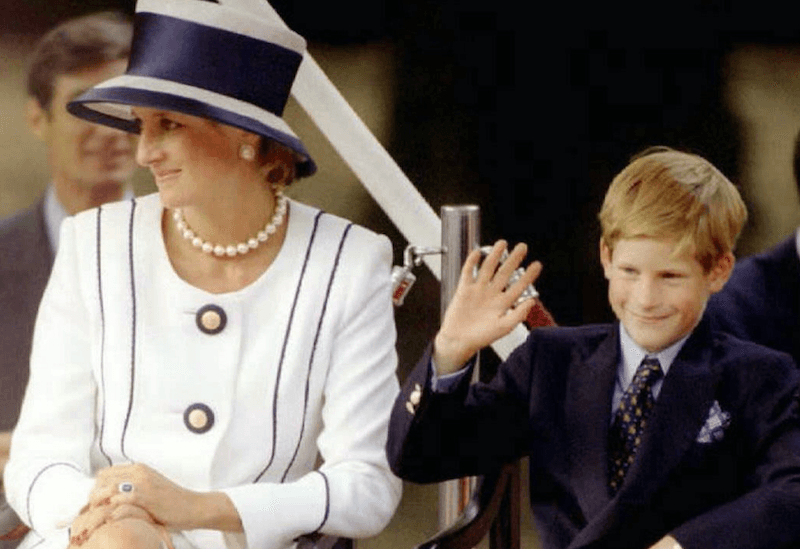 Royal rule: Princes and princesses begin their education with tutors in the castle.
Princess Diana was an epic mom. She took her sons William and Harry to amusement parks, they ate McDonald's together, and she even enrolled them in public school when they were young. When Prince William was 3, she registered him at Mrs. Jane Mynor's nursery school. Prince Harry followed a few years later.
Prince William and Duchess Kate have taken the same approach with their children. Prince George attends Thomas's Battersea.
Next: When this royal couple lived outside of London
15. Prince William and Duchess Kate move to London
Royal rule: Royals live near or in London.
Though the couple has an apartment at Kensington Palace, which is practically next door to Prince Harry and Megan Markle's flat, they used to live at Anmer Hall on the grounds of Sandringham in Norfolk. It's about 3 hours away. The distance allowed the couple to be near Prince William's job. However, now that Prince George is in school, they've moved to the city.
Next: Who knew dessert could cause such a stir?
16. Meghan and Harry go rogue at their wedding
Royal rule: Special royal occasions serve fruitcake made with candied fruits and nuts.
Prince Harry and Meghan broke many royal wedding traditions. For one, they chose to serve lemon elderflower cake at the wedding. Prince Charles and Princess Diana, as well as Prince William and Duchess Catherine, served traditional fruitcake. It's not the most controversial broken rule, but many people had a lot to say about it.
Next: When these royals packed on the PDA
17. Duchess Kate and Prince William are openly affectionate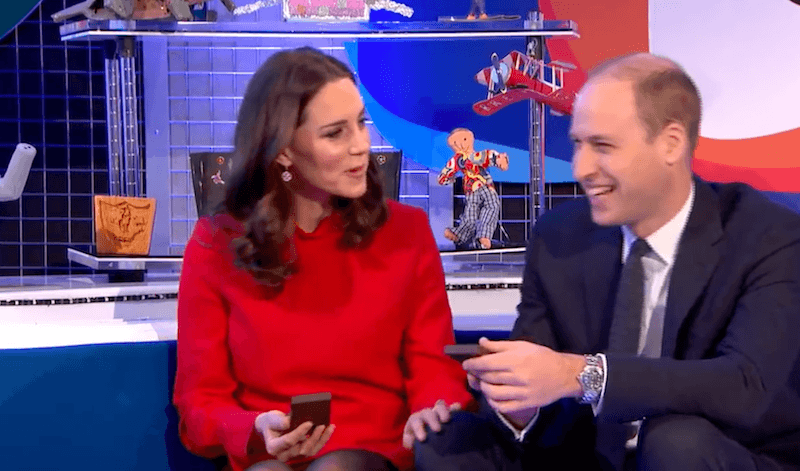 Royal rule: PDA is looked down upon, especially when traveling.

Duchess Kate Middleton and Prince William usually remain stoic in public. However, this changed recently when the couple received gold Blue Peter badges for their work on championing for children's mental health.
In a rare display, the Duchess Kate touched her husband's knee. This may seem very small, but this never happens. Many speculate the couple was inspired by Prince Harry and Meghan Markle's loving, informal engagement interview and photos.
Next: When Princess William embraced this woman
18. Prince William hugs a sobbing woman at a crisis center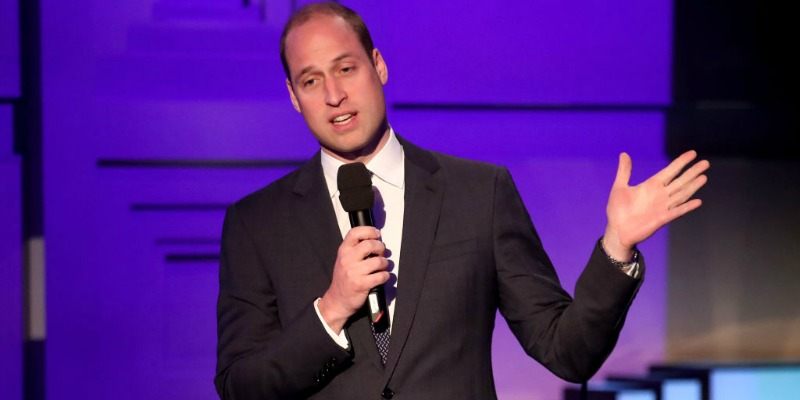 Royal rule: Royals should not hug non-royals.
In June 2017, a horrific fire at the Grenfell Tower killed 79 people and destroyed the North London Tower. Prince William visited the crisis centers with Queen Elizabeth. During the visit, a distraught woman who could not locate her husband approached the prince. Daily Mail reports, "The woman sobbed into the concerned Prince's chest as he put his arms around her and told her he would do everything he could to help find her loved one."
Next: When the queen initiated a regal hug
19. The queen hugs former first lady Michelle Obama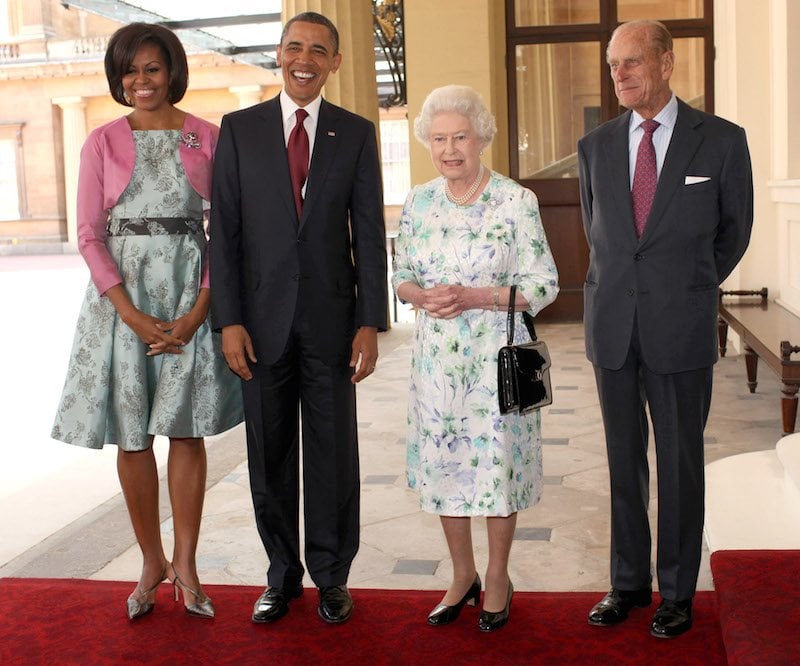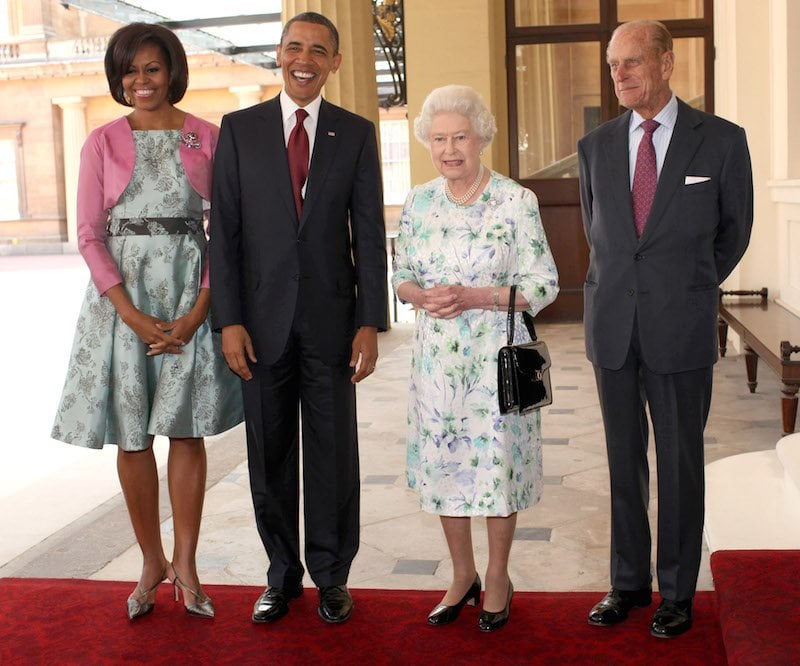 Royal rule: Royals do not hug others.
OK, so it wasn't a full-fledged hug, she is the queen after all. In 2009, former President Barack Obama and the first lady Michelle Obama visited Buckingham Palace's G20 Summit. Not only did Queen Elizabeth joke about her and Mrs. Obama's height difference (5-foot-4 vs. 5-foot-11), she also sort of embraced her in a side hug. Of, course it was super regal.
Next: A moment when Duchess Kate channeled Princess Diana
20. Kate Middleton hugs some children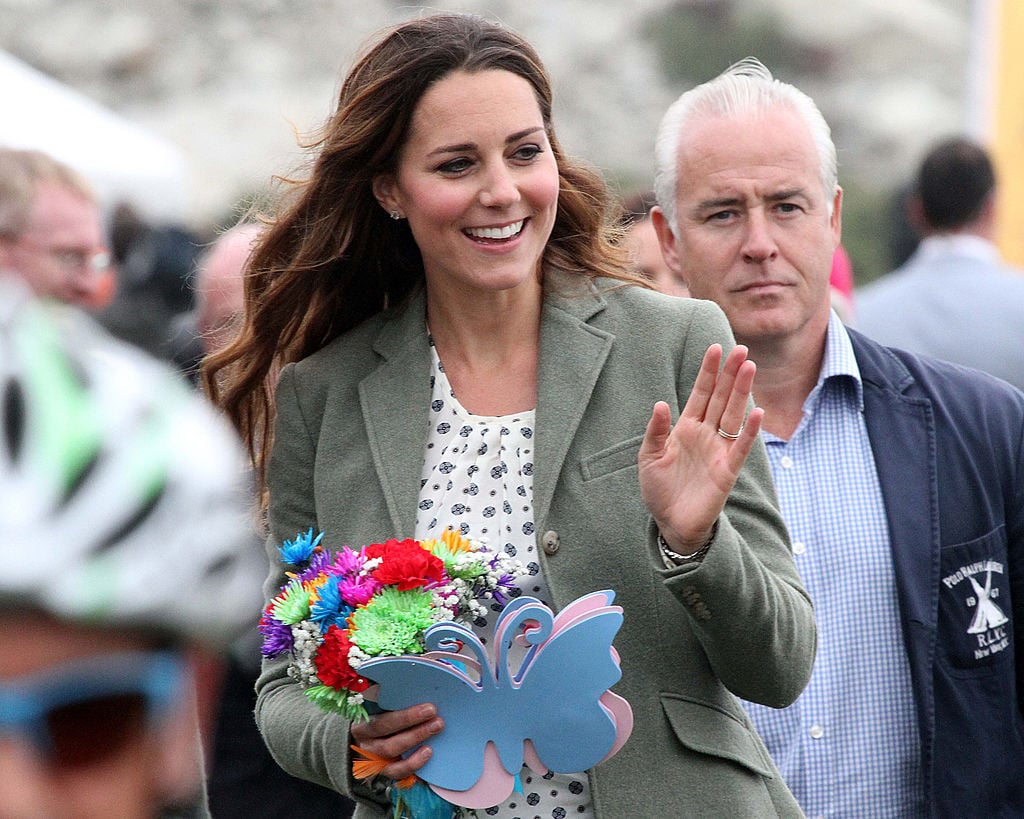 Royal rule: Royals should not hug commoners.
Though she is typically reserved with her husband, Kate Middleton is always hugging her kids and other children. Like her late mother-in-law, the duchess has a soft spot for the innocent. While on a trip to Germany she stopped at the charity Strassenkinder and gave all of the kids the sweetest hugs. The "handshakes only " protocol is weird anyway.
Follow Aramide Tinubu on Twitter @midnightrami.
Read more: British Royal Family Drama: Craziest Feuds You Won't Believe Actually Happened
Check out The Cheat Sheet on Facebook!