'Allen v. Farrow': When Did Mia Farrow Report Woody Allen to the Police?
Episode two of Allen v. Farrow aired on Feb. 28, and it left many viewers in shock. Mia Farrow's relationships with each of her celebrity exes, including Frank Sinatra, Andre Previn, and Woody Allen, were examined in part 2 of the four-part HBO docuseries.
But this episode also explored the timeline of Allen's intimate interactions with Soon-Yi Previn, court testimony, and the horrific abuse allegations concerning Dylan Farrow. Though the series is halfway over, some are wondering when and if Mia Farrow contacted law enforcement.
[Spoiler alert: This article contains spoilers for episode 2 of Allen v. Farrow on HBO]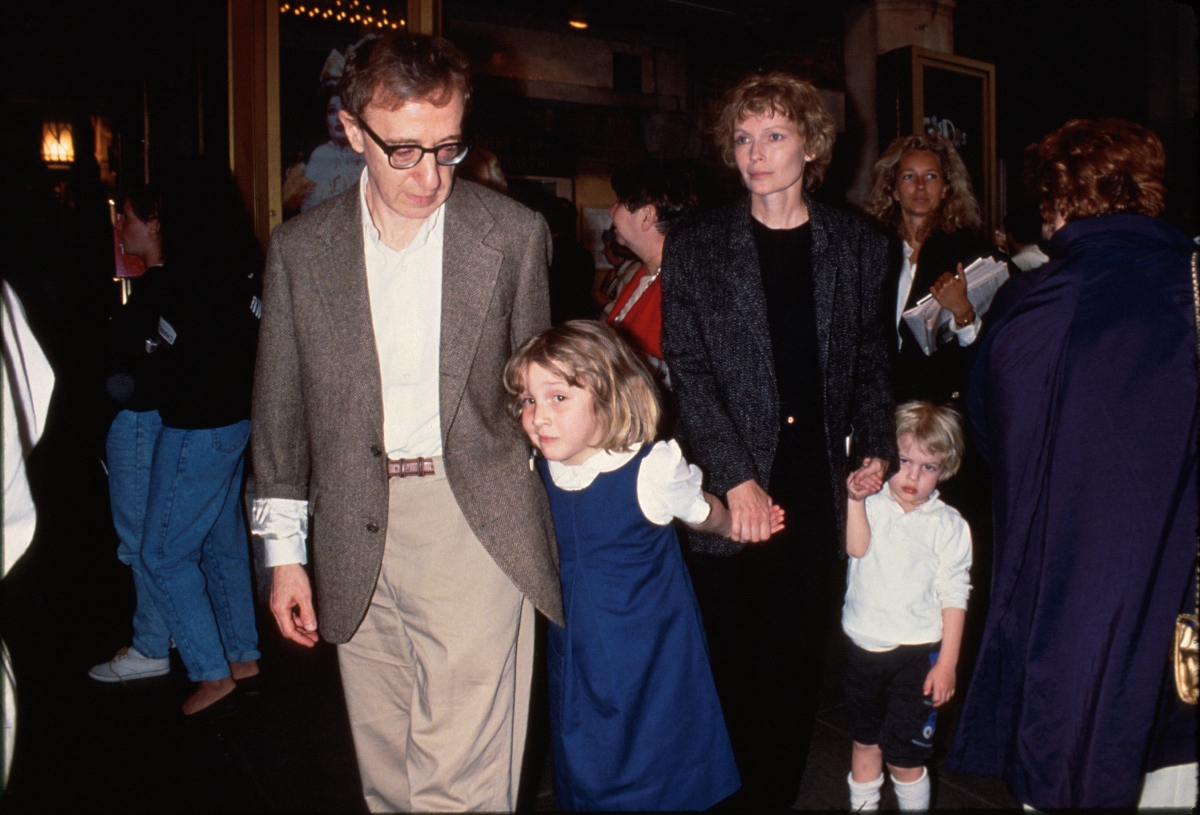 Mia Farrow allowed Woody Allen visitation after Soon-Yi discovery
Mia Farrow shared her account of discovering inappropriate photos of Soon-Yi in Woody Allen's possession during the first two episodes of Allen v. Farrow. She described how she confronted her daughter about the pictures, their emotions, and the impact Allen's actions had on the entire family.
Farrow also discussed accompanying Allen to his therapist with the photos seeking advice on what to do. She didn't received any help there, and by that time, Soon-Yi moved out of the family home.
In the midst of the family turmoil, Farrow admitted she let Allen visit the children once a week. She explained she was essentially afraid to block his access based on Allen's "rights."
Though there were concerns about his inappropriate behavior with Dylan Farrow, he was allowed to visit, but not be left alone with her.
Family babysitters speak on Woody Allen's alleged abuse of Dylan Farrow
In episode 2, a French tutor and two other babysitters gave their separate accounts of what they saw occur at Farrow's house between Allen and Dylan. At the center of the story is a 20-minute window where the little girl went missing during one of Allen's visits in 1992. Farrow was away at the store.
One of the babysitters told a story about the upsetting thing she'd allegedly witnessed between Allen and Dylan. Farrow asked Dylan about it. Dylan told a harrowing account about what happened to her in the house that day, and Farrow's first instinct was to call her child's therapist. But since they were away for the summer, she decided to record 7-year-old Dylan explaining what happened.
Adult Dylan is then shown on screen saying she felt trapped, and she stated Allen sexually assaulted her.
Did Mia Farrow ever call the police on Woody Allen?
When sexual abuse allegations surfaced over the years — along with discussions on the tumultuous custody battle between Allen and Farrow — Vanity Fair published several pieces on the topic.
A 2014 article explicitly states that Farrow contacted her attorney on Aug. 5, the day she learned about Dylan, and was instructed to take her to the pediatrician.
Per the outlet: "Her lawyer told her on August 5, 1992, to take the seven-year-old Dylan to a pediatrician, who was bound by law to report Dylan's story of sexual violation to law enforcement and did so on August 6."
The piece touched on Allen's claims that Farrow coerced Dylan into lying about the sexual abuse. It mentioned were deemed as being not credible by the presiding judge. Vanity Fair also reported the Yale-New Haven Clinic letter cited by Allen's defense was signed by a physician who did not examine Dylan. The judge and Connecticut State Police reportedly had reservations.
When the Allen v. Farrow first dropped on HBO, Allen again denied all the allegations and condemned the docuseries.
How to get help: In the U.S., call the RAINN National Sexual Assault Telephone Hotline at 1-800-656-4673 to connect with a trained staff member from a sexual assault service provider in your area.