Allison Hargreeves Is 'The Umbrella Academy' Fandom's 'Least Favorite' Character in Season 3
Allison Hargreeves (Emmy Raver-Lampman) is a bitter super-sibling in The Umbrella Academy Season 3 and fans aren't here for it. Despite her logical reasons for being distraught in the Netflix series, some Umbrella Academy fans are calling Allison their "least favorite" Hargreeves. Here's what they're saying.  
[SPOILER ALERT: Spoilers ahead about The Umbrella Academy Season 3.]
Allison Hargreeves is motivated by her daughter Claire
In the Netflix series, Allison Hargreeves has a daughter, Claire (Coco Assad). She is living with her father, Patrick, after Allison rumored her one too many times. In the first season, Claire died along with the rest of the world in the apocalypse Viktor (Elliot Page) created. To stop the end of the world from happening, the Hargreeves had to go back in time to 1960s Texas. 
In season 2, Allison starts a new life with Raymond Chestnut (Yusuf Gatewood). She wishes he could have met Claire and spends the entire season working to get back to the correct timeline and her daughter. However, season 2 ends with the Brellies in an entirely new timeline — one where the Sparrow Academy exists and Claire does not. 
Allison Hargreeves is kind of a jerk in 'The Umbrella Academy' Season 3
Since season 1, Allison has been distraught over Claire. That was partially because she couldn't raise her full-time and partly due to the pressure of knowing Claire would die in the apocalypse if they didn't stop it. In the second season, Allison had to live a different life knowing Claire was in another world without her mom. But in season 3, Allison becomes bitter.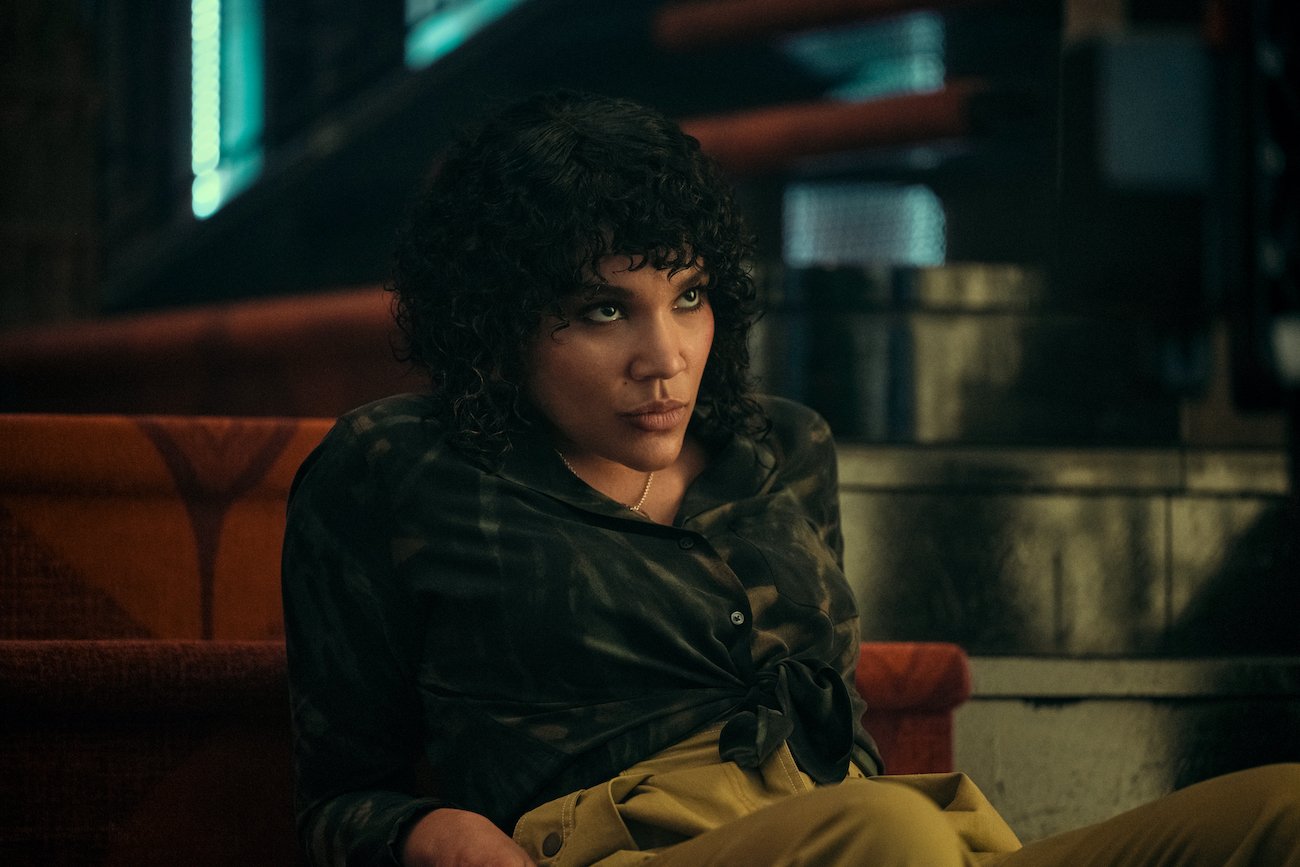 After visiting her ex-husband's house in the middle of the night, Allison discovers Claire doesn't exist. Instead, he has a different daughter with another woman. So, Allison spends most of season 3 drunkenly taking her anger out on her family. 
The worst part is she and Viktor finally seemed like they were getting along. However, when Allison learns Lester Pocket/Harlan Cooper (Callum Keith Rennie) is to blame for Claire's lack of existence, Allison kills him, ultimately severing her connection with Viktor. 
'The Umbrella Academy' fandom is outraged with Allison rumoring Luther
A cynical Allison spends most of The Umbrella Academy Season 3 drowning her sorrows in alcohol. She also rumors Luther (Tom Hopper) into sleeping with her, despite swearing she would never use her powers that way again. Almost every move Allison makes in season 3 has fans outraged.
"Who is your least favorite character in the show so far, and why is it Allison?" said one Reddit user. "I get she has lost people she deeply cared about in a span of days but I don't think that is reason enough for her to do what she does in Ep5 with Luther."
"Allison was more of an antagonist than the Kugelblitz," said another Redditor.
"It's actually interesting to see a complete corruption arc for a main character one where she doesn't really redeem herself at the end of the season," another Reddit user said. Season 3 ends with the Hargreeves in an entirely different timeline and seemingly stripped of their powers. Will Allison's villainous streak continue in season 4 of The Umbrella Academy?
Watch season 3 of The Umbrella Academy on Netflix.
RELATED: 'The Umbrella Academy' Fans Have Mixed Feelings About Viktor Hargreeves' Transition in Season 3