'Alone': Why Season 8's Location is the Most Dangerous Yet
'Alone' Season 8 takes contestants to a brand new location in the wilderness. Why is this season's location so dangerous?
For six years, The History Channel's Alone has faced its contestants with incredibly harsh wilderness conditions. However, the reality survival series reached a new level of danger in its eighth and current season. Alone Season 8 brought 10 people to Chilko Lake in British Columbia, also known as the Grizzly Mountain, which may be considered the show's most dangerous location yet. Here's why.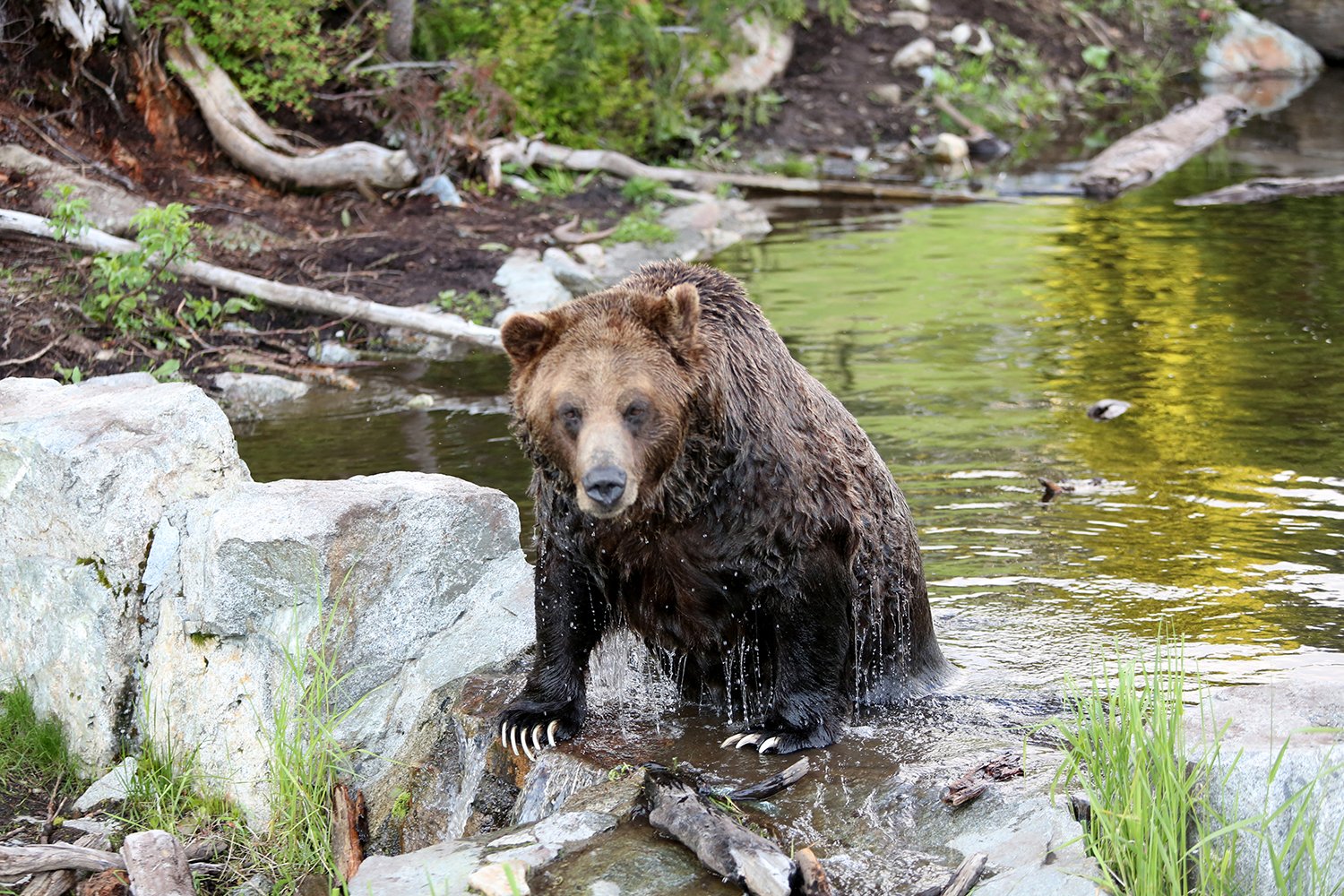 What is 'Alone'?
For each season of Alone, The History Channel selects 10 people from a group of applicants and sends them to a remote location in the wilderness. Each contestant must survive completely on their own, with the exception of health check-ins. For the most part, contestants must use resources found in nature, but the show does allow them to bring 10 items from home. Additionally, each participant receives an emergency kit, including first aid and a satellite phone.
The last person remaining on the show receives $500,000 and the satisfaction of knowing they have awesome survival skills. In the past, Alone has thrown in a few twists, including a 100-day challenge with a $1 million cash prize. Additionally, season 4 featured a team format where groups of two worked together.
Many fans of Alone have praised the series as one of the most realistic and thrilling survival shows. According to IMDb, Alone has the highest audience rating among survival series, topping popular shows like Survivor and Naked and Afraid.
'Alone' Season 8 takes place in the dangerous Grizzly Mountain
Alone Season 8 kicked off on Thursday, June 3, 2021. According to The History Channel, this year's cast includes Colter Barnes, Jordan Bell, Corradino, Michelle Finn, Clay Hayes, Theresa Emmerich Kamper, Tim Madsen, Rose Anna Moore, Nate Weber, and Biko Wright.
Season 8 has introduced contestants to a danger they've never faced before: grizzly bears. As Entertainment Weekly reported, the Grizzly Mountain contains "the densest population of grizzly bears, the deadliest predator in North America."
So, not only must season 8's contestants survive the harsh weather conditions, the lack of resources, and the sheer loneliness, but also dangerous animals. In addition to grizzly bears, the contestants risk run-ins with wolves, cougars, and more hungry predators.
"We are not the top of the food chain here," one contestant says in the trailer, shown below. In frightening body cam footage, a bear can be seen running at another contestant. What will Alone Season 8's participants do to survive the Grizzly Mountain?
Has anyone ever died on the survival show?
With so many dangers and risks in the wilderness, many fans have to wonder if any Alone contestants have died. Thankfully, so far, the answer has remained a no. However, the series has shown some serious medical emergencies. As Showbiz Cheat Sheet previously reported, one contestant sliced her hand with an ax and tore through a tendon.
The good news is that Alone takes injuries and overall health very seriously. That's why contestants are required to attend frequent check-ups. If something is wrong, a contestant may be asked to leave the competition. Each contestant also has access to a satellite phone, which they can use at any time, for any reason, to forfeit.