Alton Brown Considers 6 Whole Spices Pantry Staples
Wherever celebrity chef Alton Brown goes, his devoted fans will follow whether it's a new tv network or a new spice. 
When Alton Brown burst onto the cooking show scene with his Food Network show Good Eats, he quickly developed a devoted fan base. His goal was to change the way cooking shows operated, and he managed it with his own show. Given his long-lasting success, many people respect Brown's every opinion when it comes to food. 
Recently, fans wanted to hear the celebrity chef's advice on spices. To nobody's surprise, he was ready with a list of the ones he can't go without. 
Alton Brown's six favorite spices
Brown has strong feelings about flavor. Eat This, Not That reports that his commitment to perfecting food has led to some unusual recommendations, such as adding mayonnaise to your scrambled eggs for the creamiest results. 
Naturally, fans wanted to know what an expert like Brown has to say about spices. When a fan asked in a Reddit Q&A what his favorite spices are, he was quick to come up with a list. Brown gave his top six spices: allspice, black cardamom, black peppercorn, coriander, cumin, and nutmeg. 
Brown points out two important facts about spices. First, he says that spice preferences are "up to individual tastes," so everyone will probably have a different list. He also explains that you'll get the most flavorful results if you buy whole spices and grind them when needed.
Alton Brown is the king of cooking hacks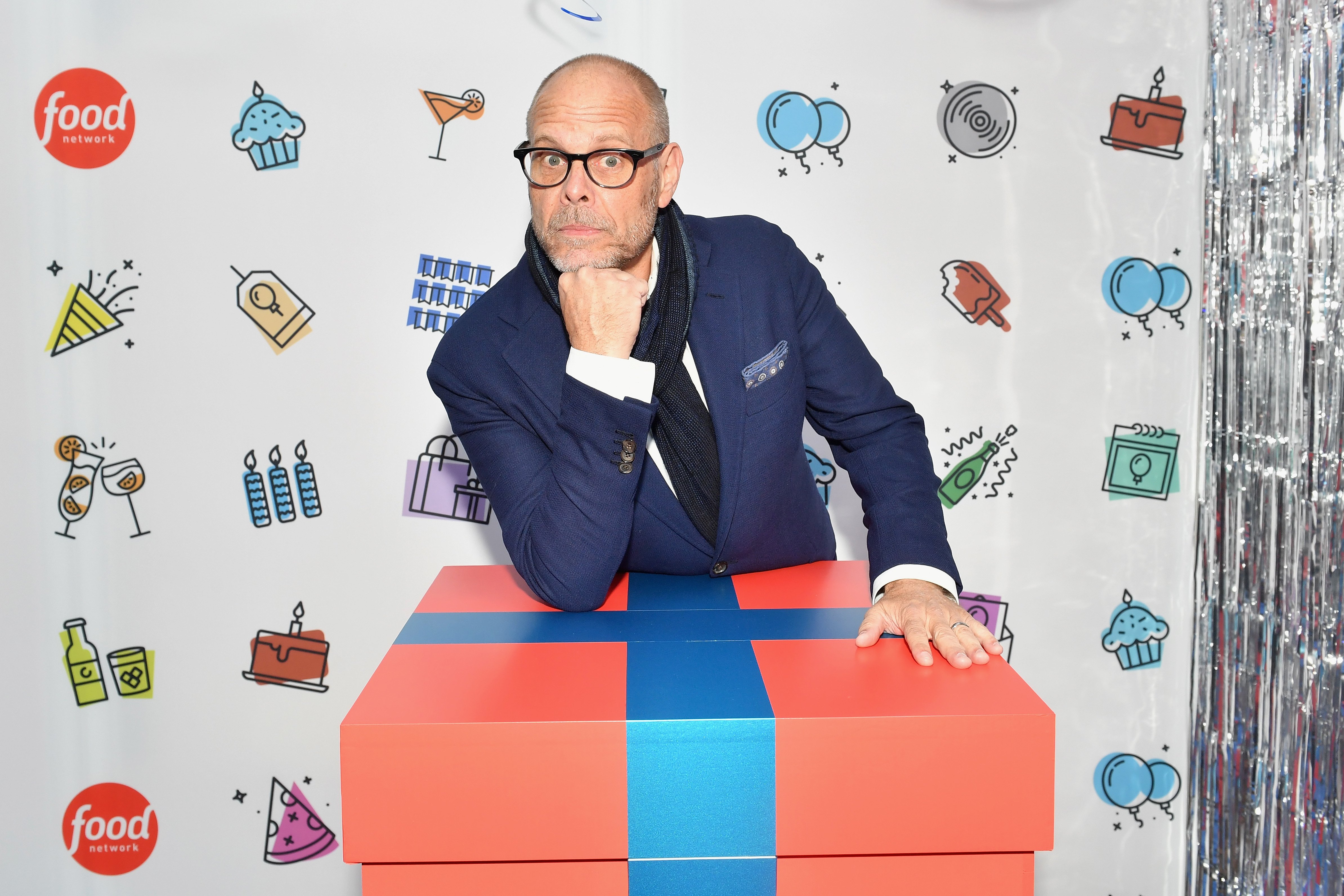 Brown is known for breaking down the science of cooking and coming up with innovative ways to achieve the best results. For example, his pasta cooking advice goes against everything most cooks were taught, reports BuzzFeed. Instead of adding dry pasta to plenty of boiling water, he recommends putting the pasta in a pot and just covering it with cold water. Bring it to a boil, then simmer until done. 
He also says that the best way to roast meatballs is in an egg carton. The cardboard soaks up any extra fat, for a crispy meatball that's tender without being soggy. 
Brown's extensive testing and tasting experience give him the confidence to say that chocolate chip cookies should be made with bread flour, for that bakery-made chew. He also suggests that your morning coffee will taste better if you brew it with a pinch of kosher salt to cut the bitterness. 
Alton Brown started cooking because he hated cooking shows
Brown has the resume to back up his unorthodox advice, but his path to preparing food was unusual. According to Mashed, he graduated from high school at 16 years old and moved to Atlanta. Eventually, he landed a job directing commercials. His work meant he saw some cooking shows, and he wasn't impressed.
"I remember I was watching food shows, and I was like, 'God, these are boring. I'm not really learning anything.'" he explained. "I got a recipe, OK, but I don't know anything."
Brown believed he could do better, so he enrolled in the New England Culinary Institute in Vermont. His newfound knowledge, coupled with a different way of approaching cooking, eventually led him to write several cookbooks, his wildly popular Food Network show Good Eats, his role on Iron Chef, and more.
In 2020, he responded to the constraints of the pandemic by creating a new show, Quarantine Quitchen. It featured Brown and his wife, Elizabeth Ingram, cooking together in their own home. 
Brown recently hinted that he's left the Food Network, and is bringing Iron Chef to Netflix. It's a safe bet that wherever Brown goes, his fans will follow whether it's a new network or a new spice.