Alton Brown Hates Food Trends Aside From 1 Plant-Based Trend
Food Network has brought viewers many stars throughout the years. However, none seems as down-to-earth as Alton Brown. The popular host has explored all kinds of cuisine in the dozens of Food Network shows he's appeared on, but he still takes the time to interact with fans.
In 2019, Brown took to Reddit to field questions from users in an AMA (ask me anything) session. Brown was happy to give fans all kinds of cooking advice. One of the most surprising things the celebrity chef admitted was that he's not into food trends. However, he said he'd make an exception for one.
The food trend Alton Brown doesn't mind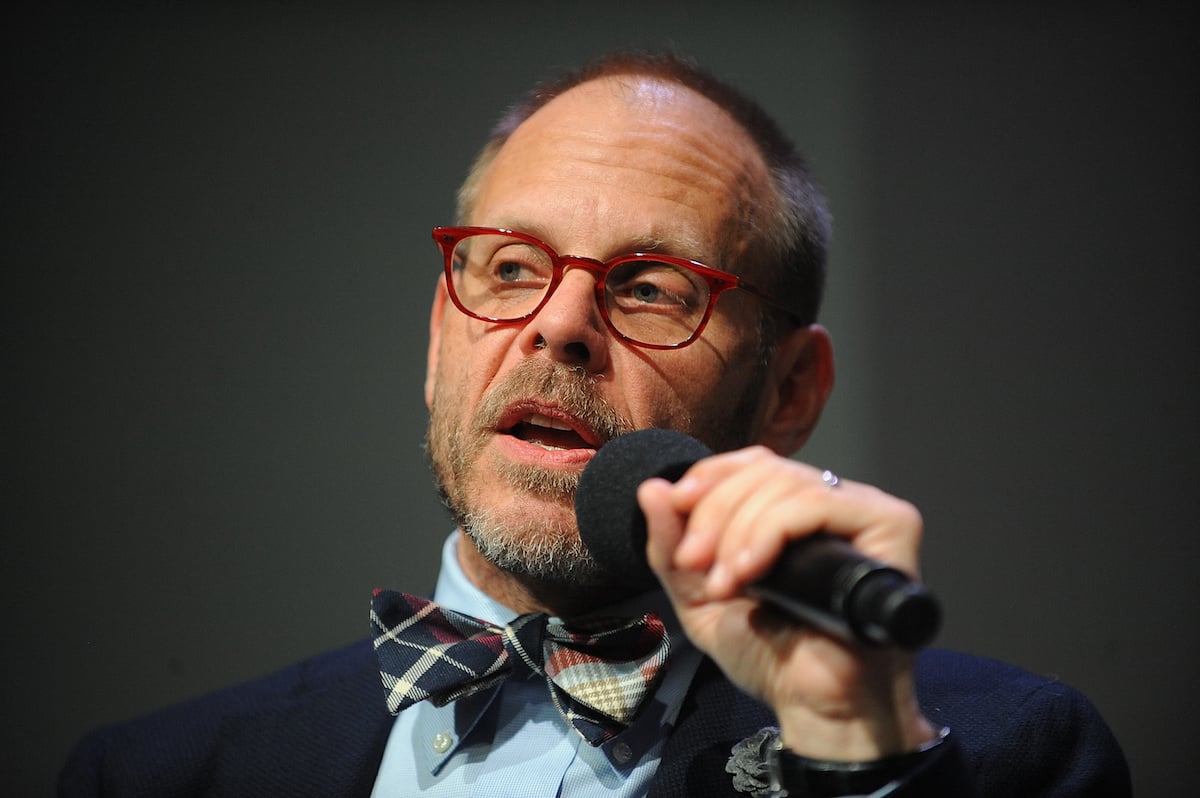 Food trends come and go. Usually, they bring new kinds of food to the forefront of American culture. Quinoa had its day, as did kale. But Alton Brown didn't buy into any of them.
He uses the ingredients that are best when they're best, not because of a trend. But there's one trend Brown doesn't mind so much.
According to his Reddit AMA, Brown is OK with the plant-based food trend. The recent explosion of vegetarianism and veganism in the general public has led to a new appreciation for vegetarian food.
It's no longer qualified as "vegetarian." Now, plant-based food has earned its spot alongside meat-based meals.
"I generally just hate trends," Brown wrote, "but if I had to pick one, it's probably the slow acceptance of vegetarian food as just … good rather than 'vegetarian.'"
Major celebrities have promoted the plant-based trend
It's no wonder the plant-based movement has redefined vegetarian food. The fad came with some serious star power behind it. Many celebrities in recent years have announced they're plant-based or primarily plant-based.
For instance, Lizzo loves vegan food. And Beyoncé goes plant-based when preparing for a show or big event.
In addition, Zendaya is a full-time vegetarian. Also, Brad Pitt is an outspoken vegan and claims he chose a plant-based lifestyle for environmental reasons. Kristen Bell has been a vegetarian her entire life and recently went vegan.
Imitation meats that taste like the real thing have greatly helped the plant-based movement. Companies like Beyond Meat have made even fast-food burgers a possibility for plant-based eaters. In fact, Jessica Chastain invested in Beyond Meat. She's a vegan and wanted to give others the chance to go vegan without missing out on a good burger.
Alton Brown doesn't want to make cooking good food complicated
Though Alton Brown is known for his deep knowledge of food, that doesn't mean he thinks it has to be complicated. Plant-based celebs may have access to personal chefs and pricey restaurants, but Brown believes anyone can cook a good meal.
During his Reddit AMA, the Food Network celebrity advised fans to invest in a few good knives and get a good cutting board.
Brown said that when it's time to cook, he starts by opening the refrigerator. He told Redditors that cooking a good meal sometimes means working with what you have on hand. His go-to meal? "Roast chicken … AND WAFFLES."
The point is, despite Brown's culinary success, he's still a down-to-earth guy. He makes down-to-earth food. That food may or may not have meat or dairy in it. But it's still good.