Alton Brown Keeps a Unique Food-Themed Holiday Tradition Every Year
The winter holidays coming up, and among the many holidays that are celebrated in midwinter, Christmas is a holiday with many associated traditions. Many families participate in the same rites: putting up a Christmas tree, exchanging gifts, and getting together with relatives. On top of these, lots of people have their own personal traditions for the holiday. Some of these traditions are tied to specific cultures, some involve activities for children, and many revolve around food.
So if a famous Food Network chef like Alton Brown has any special Christmas traditions, it's very likely that at least one of these traditions involves a special recipe.
Alton Brown is one of the most beloved TV chefs, and he presents himself as having a deep love for food and cooking. So what special recipe does Alton Brown make for Christmas?
Who is Alton Brown?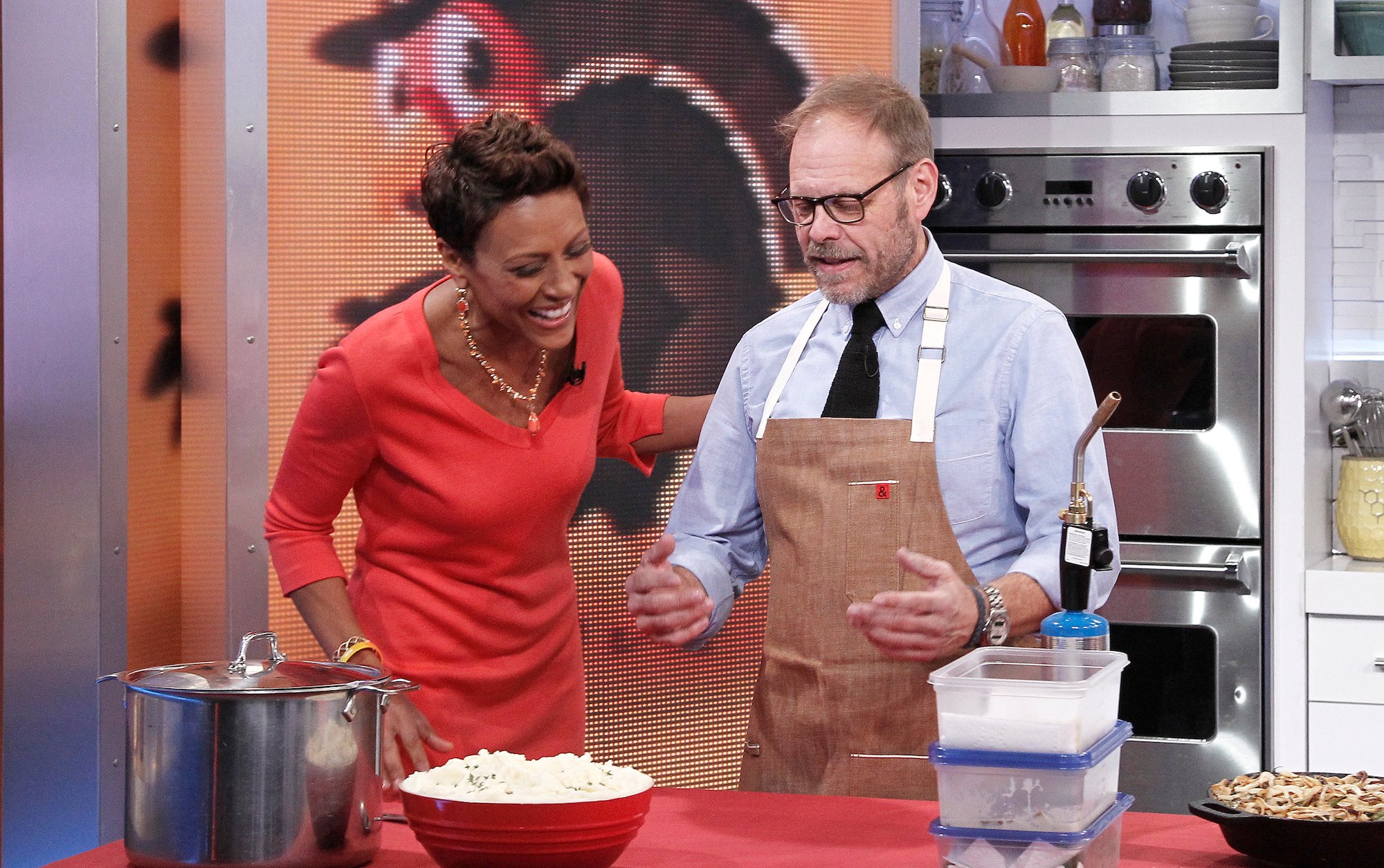 Alton Brown was and still is one of the biggest names on the Food Network. He was inspired by the poor status of cooking shows in the 1990s, and this led him to pursue a culinary education.
In 1998, he started his first TV program, Good Eats. Good Eats aired on PBS at first, but after one year it moved over to the Food Network, where it would remain for 14 seasons until 2012. It was praised for its educational value and won multiple awards, and recently has been rebooted in Good Eats: The Return.
Alton Brown has had other major shows, however. He was a commentator on Iron Chef America and host for The Next Iron Chef. He also hosted a short show called Feasting on Asphalt, which taught viewers about the history and culture of road food. This series was inspired by another personal passion of Alton Brown's: motorcycling.
However, the show of Alton Brown's that really matched Good Eats in its popularity and renown was Cutthroat Kitchen, in which chefs are able to use sabotages against their competitors in a cooking competition.
Alton Brown at home
Due to the COVID-19 pandemic, many TV shows have been put on hold, or redesigned for safer production.  Unfortunately, Good Eats: The Return was among these postponed TV shows, as the filming was supposed to happen in the summer of 2020. However, this doesn't mean that Alton Brown is staying off-camera.
In quarantine, Alton Brown started two YouTube series: Pantry Raid and Quarantine Quitchen. Both are about cooking at home; the former is about cooking with things that might be hanging out in the back of your pantry, while the latter is about the dinners that Alton Brown and his wife cook at home.
Brown has been praised for continuing to provide his signature style of culinary education while under such strange and difficult circumstances.
The Christmas tradition
We're seeing a lot more of celebrity's home lives, and since Brown is taking to YouTube to talk about cooking at home, we may get to see his special Christmas recipe. But what is this recipe, and what makes it so special?
Every Christmas, Alton Brown makes a specific soup recipe, which he posted to his blog. This soup is a mix of chicken broth, kielbasa, beans, and kale, and is a hit with the family.
The kids in the Brown family also help in cooking this soup, and they always make sure to leave a bowl out for Santa Claus (or perhaps their parents seeking a midnight snack).
The recipe is relatively simple — so why not follow along at home? Even if you don't have Brown's television training and skills to perfectly frame the soup for an Instagram shot, it'll still be a great dinner on a cold night.