Alton Brown Has a Secret For the Perfect Homemade Lemonade
When it comes to celebrity chefs, Alton Brown is up there with the greats. Believe it or not, Brown used to direct commercials before he got involved in the culinary world.
Over the years, Food Network's fanatics have gotten to watch their fair share of series featuring Brown. Good Eats, Cutthroat Kitchen, and The Best Thing I Ever Ate were just a few of the television shows the celeb chef has appeared on throughout his career. However, more recently, it is the secret behind his homemade lemonade recipe that has many of his fans and followers talking.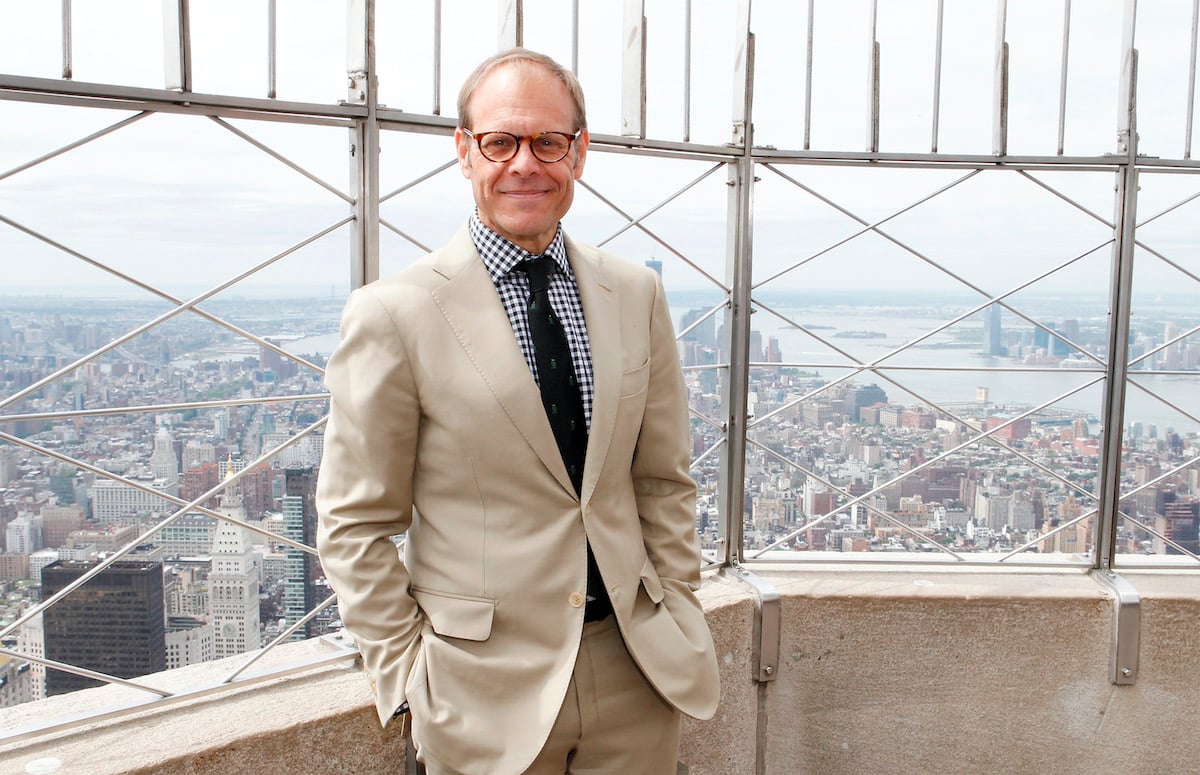 Alton Brown has a secret for the perfect homemade lemonade
Entertainment and education are part of the reason Brown and so many other celebrity chefs have managed to create such successful careers in the spotlight. From the star's cookbooks to his Twitter feed, Brown keeps his fans and followers both hungry and inspired.
With the warm summer weather on the horizon, Brown has the perfect tip to help mix up some quintessential lemonade. According to the popular and talented cook, preserved lemons are a key ingredient.
Alton Brown's recipe for homemade lemonade
In Brown's 2016 cookbook, EveryDayCook: A Cookbook, the star revealed the recipe and trick behind concocting next-level lemonade: preserved lemons. In the text, Brown explained, "I've always loved lemonade, but generally, it's just sweet and tart; there's not a lot going on beneath the surface. By using preserved lemons, all that changes."
With that being said, the first step in the process is to actually preserve the lemons. Fortunately, Taste of Home has outlined the eight-day process. Cutting four lemons into wedges, use ¼ cup of sea salt to layer the lemons in a mason jar. Before securing the jar shut, add one cup of lemon juice. After letting the lemons sit in the fridge for four days, flip over the mason jar and allow them to sit for an additional four days.
As for the lemonade, Brown brown broke his recipe into two steps and has shared a printable version of the recipe on his website. As the instructions outline, after combining all of the ingredients over heat and allowing it to cool off, the beverage should be ready to serve over a glass of ice glazed with lemon syrup. The ratings and reviews speak for themselves.
Some of Alton Brown's other cooking tips and tricks
Brown is well-known for sharing his tips and tricks when it comes to the matters of the kitchen, and speaking of lemonade, he has another popular drink where lemons are the star. The chef's Cucumber Lemonade Gin Punch has been circulating social media and people's homes for quite a few years now.
Not too long ago, Brown's fans went wild when he revealed the secret behind his chocolate chip cookies was to swap out the all-purpose flour with bread flour.
In a recent interview with KSDK News, Brown spoke about unique hacks when it comes to everyday cooking. In the interview Brown shared that he likes to cook his croutons with dressing and sometimes, by taking advantage of what he has at home, he even has a salad for breakfast. From jazzing up tuna salad to executing the perfect burger, there doesn't seem to be anything that Brown can't take on.
Creativity and fun seem to be key and essential aspects of Brown's work process, and, perhaps, even a bigger part of his success. Hopefully, the popular and talented chef keeps the tips and recipes coming.
RELATED: Martha Stewart, Alton Brown and Giada De Laurentiis Can't Stand This 1 Popular Ingredient