Alton Brown Sold His Motorcycle So He Could Spend $20,000 on Something Better
As you learn about Alton Brown's wealth and love for motorcycles, it will shock you to find out why he sold one of his motorcycles worth $20,000.
The Food Network has always been a haven for foodies everywhere. When the global pandemic hit, even the non-foodies turned to the Food Network for cooking inspiration or to find something new to watch.
The growth of people tuning into cooking shows put many Food Network stars in the media spotlight. From the curiosity of learning more about celebrity chefs to revealing secrets about the widely watched shows, headlines were flooded with a new kind of celebrities. Among those stories was some about a long-standing Food Network star, Alton Brown.
As you learn about his wealth and love for motorcycles, it will shock you to find out why he sold one of his motorcycles worth $20,000. 
Who is Alton Brown?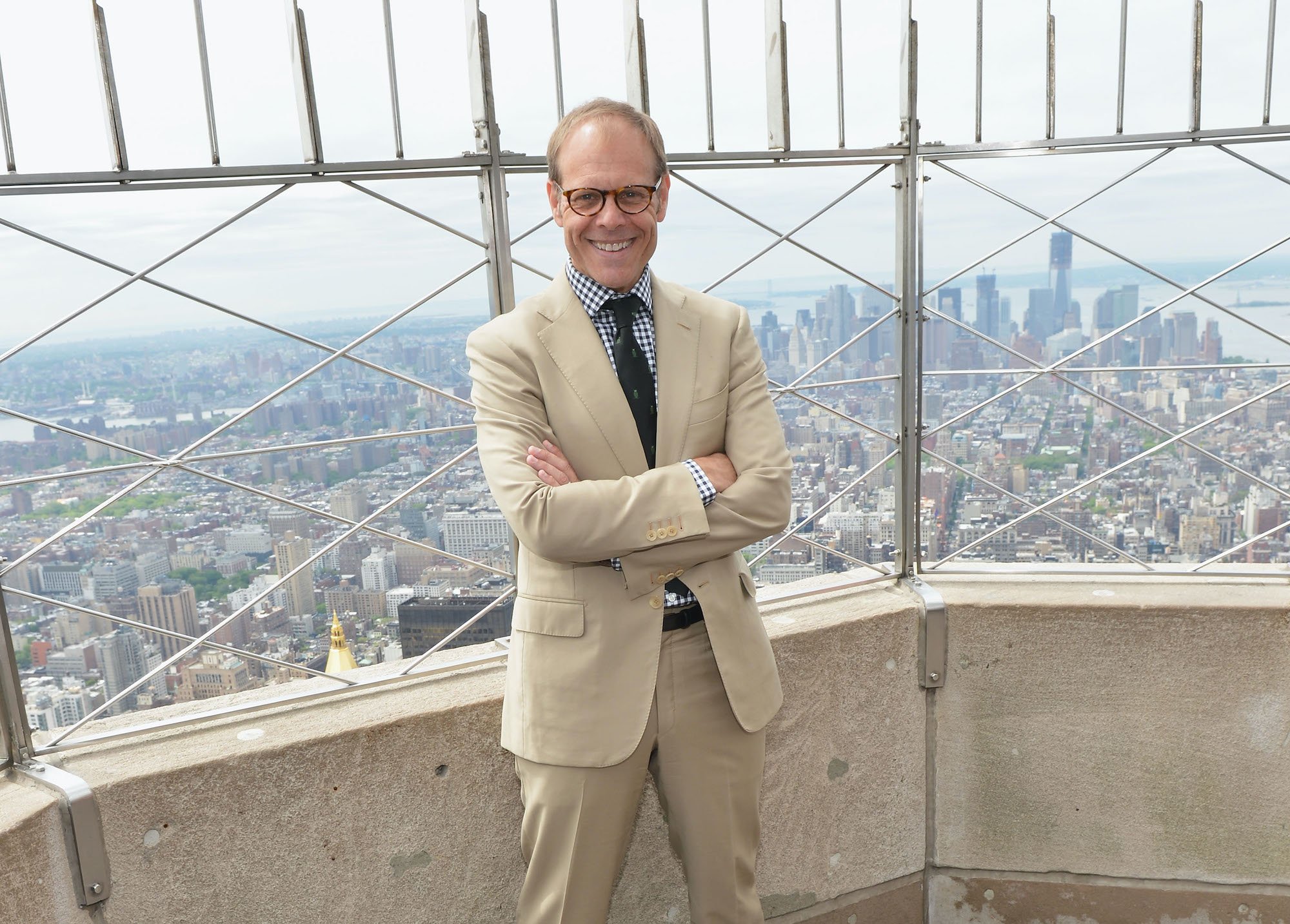 Best known as the food scientist on the Food Network, Brown is a celebrity chef and best-selling author. His passion for cooking is combined with humor and science to create entertaining shows that keep fans hooked.
While it's been over two decades since his show Good Eats first premiered, fans still follow Brown for his nerdy personality and tasty creations. Surprisingly, becoming a chef and starring in a cooking show was not always at the top of Brown's priority list.
He worked in film production before enrolling in culinary school and had the idea for Good Eats.  A little known fact is that during his film production years, Brown helped direct the video of R.E.M.'s song "The One I Love."
Brown has also written several cookbooks, including I'm Just Here for the Food. Besides being a best-seller in 2002, it also won the James Beard Foundation Award for Best Cookbook. 
Brown married Elizabeth Ingram, a restaurant and residential designer in Atlanta, GA, in 2018. The happy couple lives near Atlanta, in which fans can catch a glimpse of their home kitchen in their live stream of "Quarantine Quitechen."
The live streaming series if a fun and low-key way for foodies to see another side of the comical and entertaining Alton Brown. 
Food Network shows starring Alton Brown
Brown is a veteran on the Food Network, hosting and starring in many cooking shows throughout his 20-plus years with the network.
He is best known for his widely watched show Good Eats, which ran for 14 seasons. Fans were upset when Brown announced the show's ending in 2011, but have welcomed its revival with Good Eats: The Return.
His other Food Network appearances include being the commentator, host, and judge for the popular Iron Chef series and hosting the cooking competition show Cutthroat Kitchen. Another fan-favorite is the Food Network mini-series, Feasting on Asphalt, which showcases unique restaurants Brown discovers on a road trip across the United States on his motorcycle.
In the series Feasting on Waves, Brown traded his motorcycle for a boat to island-hop throughout the Caribbean to try local cuisine. 
Alton Brown's expensive hobbies
In addition to his long list of talents, Brown also has a long list of hobbies. This includes being an avid motorcyclist, which is apparent in his book, Feasting on Asphalt.
His book showcased his motorcycle trip from New Orleans to Minnesota and inspired the Food Network show with the same name. In addition to cruising around on two wheels, Brown flies airplanes for fun. He is a pilot and flies a six-seat Cessna to his business trips.
He told USA Today that he had to sell his last "really nice motorcycle" to pay for a new $20,000 GPS for his plane.
This is just a glimpse into the expenses necessary for maintaining his hobbies. Brown is not alone with expensive hobbies, as we see this with many celebrities.