Alton Brown's Breakfast Carbonara Only Takes 20 Minutes to Prepare
Former Food Network stalwart Alton Brown has one of the best collections of celebrity recipes around. His recipes tend to be simple to follow and provide interesting tips that apply to cooking universally.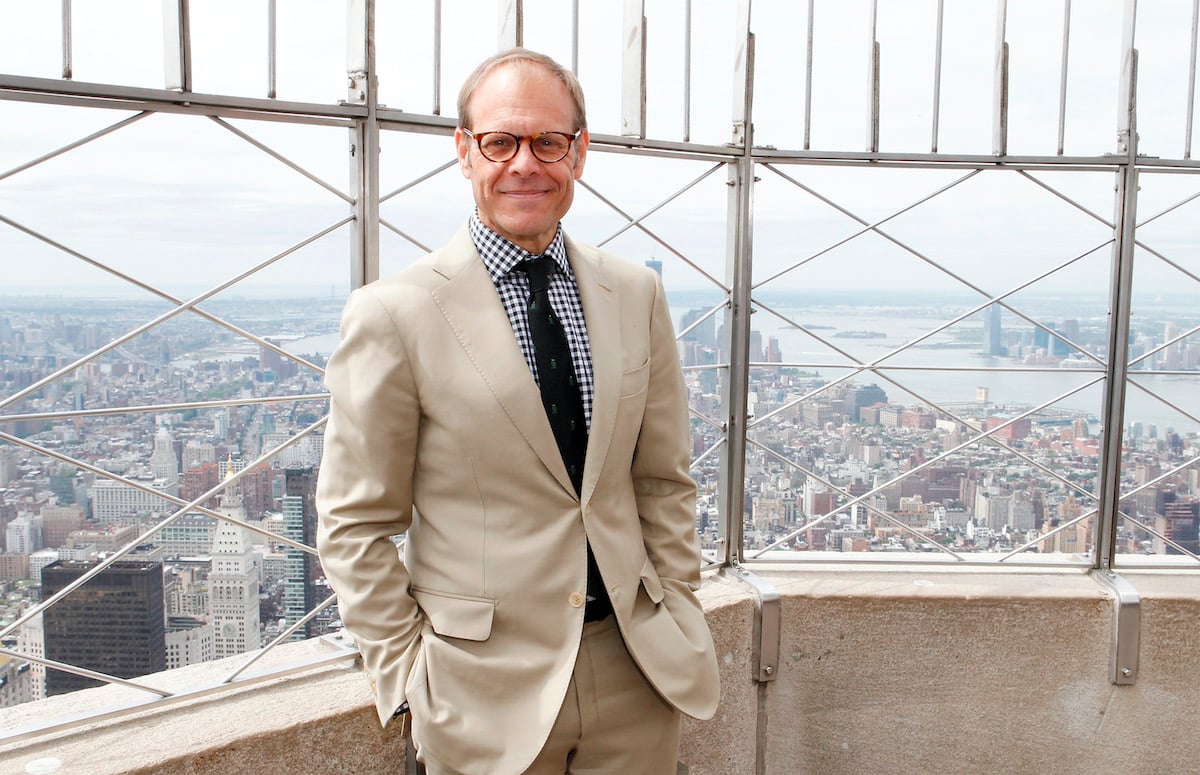 With a Netflix-powered take on Iron Chef coming soon, the iconic Good Eats host has more than enough on his plate. And, if you take a moment to dig through his collection of recipes, he can help you put something good on your plate, too. In this case, a high-end breakfast that happens to be easy to make.
Alton Brown's breakfast carbonara helps home cooks make a masterpiece in 20 minutes
Carbonara is one of those deceptively simple, incredibly delicious dishes that more home cooks need to try. The blend of pasta, cheese, pancetta, hard cheese, and black pepper can be transcendently delicious. In the United States, it is commonly made with bacon as a more accessible replacement for the pancetta. And it's incredible that way, too.
That bacon connection likely describes Alton Brown's thinking with his breakfast-oriented remix of the famous dish. As part of the Iron Chef host's personal online recipe collection, he has arguably the best version of a breakfast carbonara around.
First, combine parsley, breadcrumbs, and orange zest in a small bowl. Boil your pasta for about four minutes — aiming for al dente. While that's going, pan fry some classic breakfast sausage in a cast iron skillet. Add chopped onions and cook until fragrant. Get some eggs, cheese, and pepper whisked together. Finally, add the pasta to your screaming hot pan, so it can pick up the flavors therein. Take the pan off the heat, stir in the egg mixture, and serve.
Brown has many more simple, great breakfast recipes
Brown loves to give his audience fresh ways to approach their breakfasts. Some are even compatible directly with his breakfast carbonara, too. Consider his easy homemade breakfast sausage blend, from his Food Network days. While his breakfast carbonara works nicely with standard supermarket breakfast sausage, his easy-to-make home cooked blend adds a flavorful kick.
According to Serious Eats, he also has a knack for the most basic, classic breakfast classics. His "Man Breakfast" recipe is a simple platter of fried eggs, crispy bacon, and hash browns. What's special is how each ingredient is meant to be treated with care, alongside Brown's trademark straightforward technique.
It's about getting each step down perfectly before moving on to the next element. You might be shocked by how helpful this recipe is. Moreover, you'll end up with a breakfast that you thought couldn't be improved on, tasting better than ever.
Brown has a few simple tricks that make cooking with eggs a cinch
Before tackling any of Brown's good breakfast eats, consider taking a step back to the fundamentals. After all, that's part of the accomplished TV cook's gimmick. Simple tips that make everything about cooking both tastier and easier? Exactly what every home cook could benefit from, regardless of their level of experience.
His website has several guides to cooking eggs alone. The best to start with is his Final Fried Eggs recipe. From start to finish, he describes exactly how to achieve the perfect, sunny-side-up fried egg. Don't let the 35-minute prep time scare you, though. That's almost entirely about pre-heating an oven. The actual cooking time is less than five minutes.
And for those who think they don't care for scrambled eggs, give his version a try as it leads to fluffy and flavorful eggs. Then, after getting the basics down, you can get right back to figuring out the perfect chef-level carbonara.
RELATED: Many Reviewers Gush Over Alton Brown's Pulled Pork Recipe: 'Possibly the Best Recipe on Food Network'