Alton Brown's Secret to Creamy Scrambled Eggs is a Surprising Kitchen Staple
Alton Brown has worked in a wide variety of fields. He's an author, actor, cinematographer, and food show presenter. Brown is most known for his experimentation in cooking, however, and has developed a lot of famous celebrity recipes. He may have also developed the perfect recipe for scrambled eggs.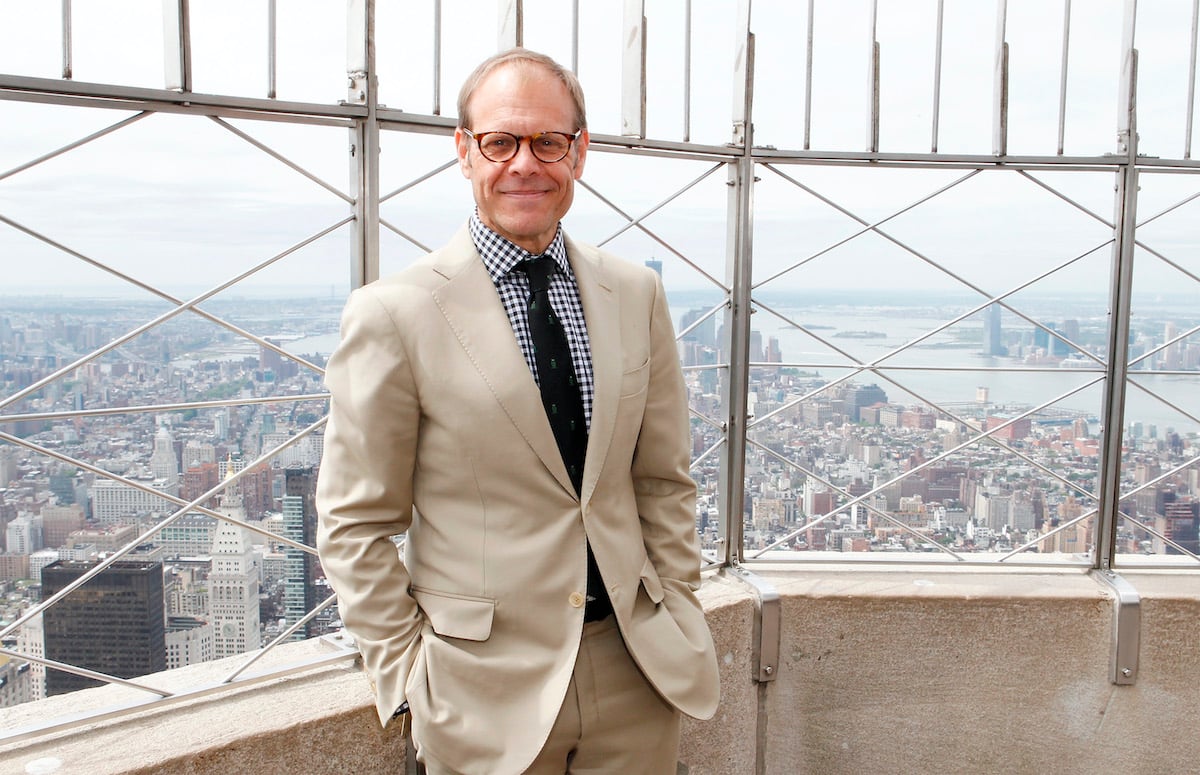 Alton Brown takes scrambled eggs to the next level
Southern Living was delighted with Brown's take on scrambled eggs. As anyone who has searched 'scrambled eggs' knows, there are probably thousands of ways to cook them. Brown has come up with a simple method to make them lighter, fluffier, and all the more delicious, and it doesn't cost a fortune to do.
Unlike many methods that require a specific way to whip the eggs, extra ingredients which add a massive amount of calories, or leave you cooking for far longer, Brown's method is simple. All you need to do is add mayonnaise.
In Brown's 2016 book Everyday Cook, Brown shocked the world when he suggested readers use one teaspoon of mayonnaise and one teaspoon of water before whipping up the eggs. For those who cringe at the thought of adding mayonnaise, it increases the flavor. Plus, as Brown points out, you're essentially mixing one type of egg with another. 
Brown also has other cooking tips for how to mix up your egg game on his site Alton Brown.
Cooking pasta has never been so quick
Everyone knows you cook pasta in boiling water. Or that's what we thought until Brown taught us about cooking with cold water, that is.
According to BuzzFeed, Brown thinks you should start off cooking your pasta in a pot of cold water. It might sound a little out there, but it speeds up the cooking time, so you spend less time hanging out over a hot stove.
So how is this miracle done? You simply add your pasta to a small pot and then pour in enough cold water to cover the noodles. Start heating the water, and reduce to a simmer once it starts to boil. 
The flavor is better, as well. In an interview with BuzzFeed, Brown said, "I now very much prefer the texture of pasta when it's cooked in a little bit of cold water."
Nobody does desserts like Alton Brown
Whether you're trying to whip up a vegan buttercream frosting or are in the mood for fudge brownies, Brown has a method to make your time in the kitchen quicker and your food tastier.  
Brown's recipe for chocolate chip cookies is a delight for anyone who prefers theirs more on the chewy side. The secret to this lies in the type of flour you use. For years, it's been well known that you use all-purpose flour while baking cookies. Brown has come up with another method, however. You simply use bread flour.
There are a few other changes, of course. Rather than adding egg whites, you use one whole egg, and then one egg yolk. Brown explains why this works on his show Good Eats. It's because egg whites tend to remove moisture, so by using only the yolk, you can avoid this cooking trap. Another trick is to use dark brown sugar, instead of light brown. This will take the moisture to the next level as well. 
Other ingredients in Brown's cookies are more familiar to those who spend time in the kitchen. These include semisweet chocolate chips, unsalted butter, kosher salt, and whole milk.