Alton Brown's Secret to the Best Burger Involves Ditching the Grill
Alton Brown is another renowned chef who has won over viewers with his charm, comedy, and, of course, cooking.
Over the past few decades, television empires such as Food Network have transformed the perspective and world of cooking.
Top Chef, Barefoot Contessa, and Chopped are just a few of the series that so many food enthusiasts have enjoyed watching and, indirectly, learned a thing or two from. Martha Stewart, Gordon Ramsay, and Ina Garten are some of the most well-known and highly respected celebrity chefs.
Alton Brown is another renowned chef who has won over viewers with his charm, comedy, and, of course, cooking.
Take a look back at Brown's career and find out his secret to the best burger. 
Alton Brown's journey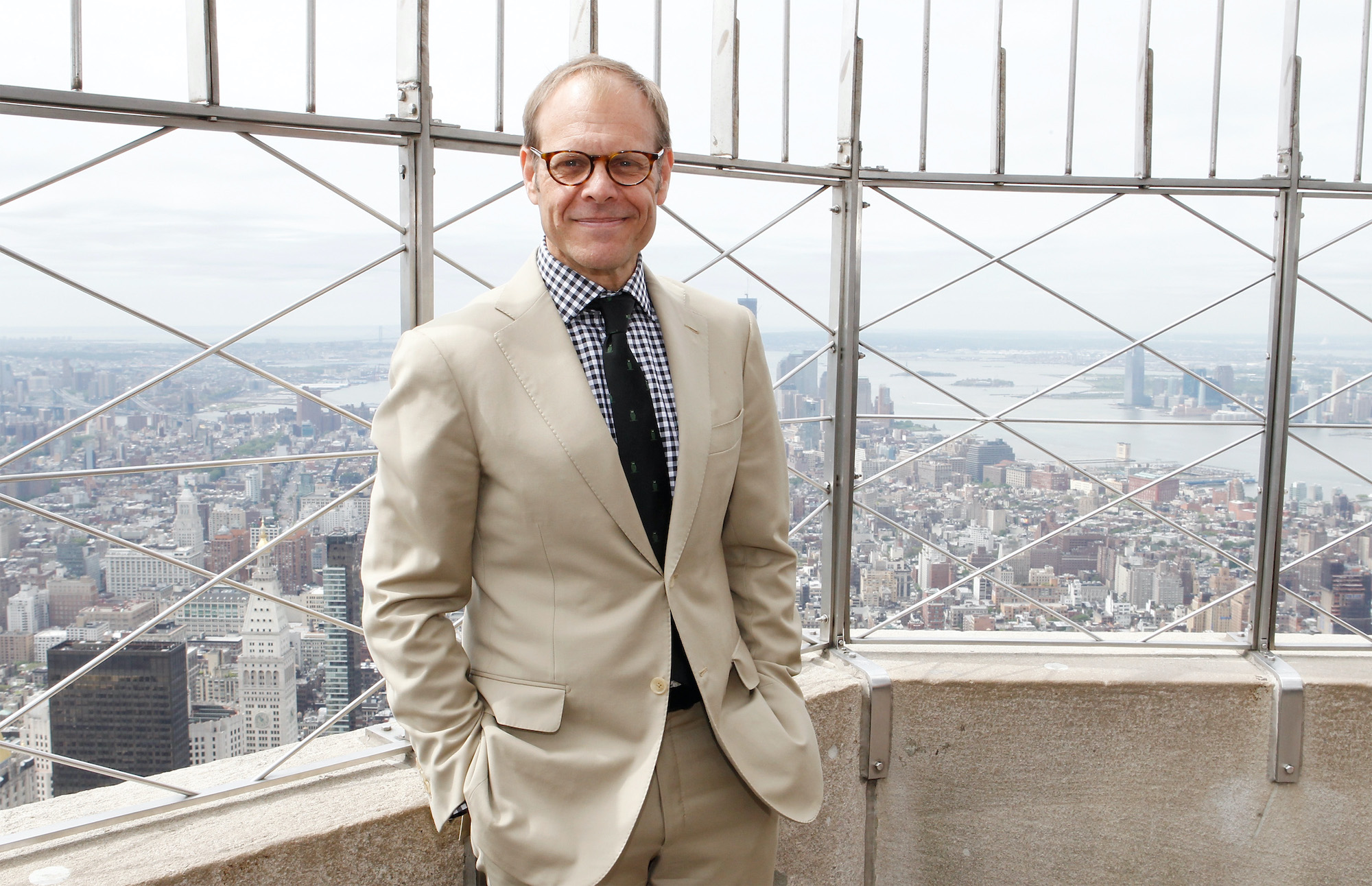 Brown's entrance into the culinary world was a bit on an unexpected one. Food Network has shared the details leading up to his successful career as a cook and television personality. 
Some of Brown's fans may be surprised to learn that he studied film while attending the University of Georgia. After graduation Brown worked as a cinematographer and video director. During this time he even directed a music video for R.E.M., but Brown had some other ideas in mind. 
Not letting his amateur cooking skills get in the way, during the '90s he decided to pursue culinary school, and Good Eats premiered just a few years later in 1998. Good Eats was Brown's show that explored the origin and science of ingredients and how they worked together.
The series was on the air for a total of 14 seasons, but that isn't all Brown has been up to. Brown is known for his hosting skills on Iron Chef America and Cutthroat Kitchen as well as the author of several bestsellers. 
Brown's successes have been a testimony to his talents and passions. The celebrity cook always seems to be up to something new. More recently, his fans and followers have been enjoying Quarantine Quitchen, Brown's web series that shows off another side of the beloved chef and features Elizabeth Ingram, Brown's wife. 
Brown's tips and tricks for cooking in the kitchen 
Over the years Brown has shared more than a few pieces of advice when it comes to tackling a recipe. Luckily, PopSugar has put together some of Brown's most beneficial tricks. 
Chopping garlic? Cooks can use an egg cutter to save time. When it comes to homemade fried chicken, a cast-iron skillet is essential. Of course, Brown covered some of the basics as well.
For example, the chef stresses the importance of always reading an entire recipe before getting started. Brown has also educated his viewers and fans on strategies and tactics to avoid. 
Brown's secret to the best burger involves ditching the grill 
PopSugar's "'If You Don't Want to Become a Better Cook, Don't Read These Tips From Alton Brown" included a lot of helpful information, but also some tips that may have been a bit surprising.
For instance, Brown revealed that the secret behind making the best burger involves ditching the grill. Instead, Brown encourages simply frying the burger in shortening. 
Brown's "Burger of the Gods" is one of his most popular and simple recipes that can be found on Food Network.
Using chuck, sirloin, kosher salt, and, of course, shortening, just about anybody can recreate Brown's classic meal masterpiece. People often assume that burgers and grills go hand-in-hand, but Brown has shown his viewers and the world a secret and tasty alternative.