'Always Sunny' Rob McElhenney's Wild Cameo on 'Game of Thrones'
It's the TV crossover absolutely no one asked for, but we can't say we're mad. Rob McElhenney from It's Always Sunny in Philadelphia appears in a cameo on the HBO hit series, Game of Thrones. 
The fantasy show always had fun with cameos — you may remember Ed Sheeran popping up in an episode — but they haven't always been a hit with fans. Viewers were not pleased with Sheeran's appearance, but McElhenney's bit part was less likely to annoy viewers.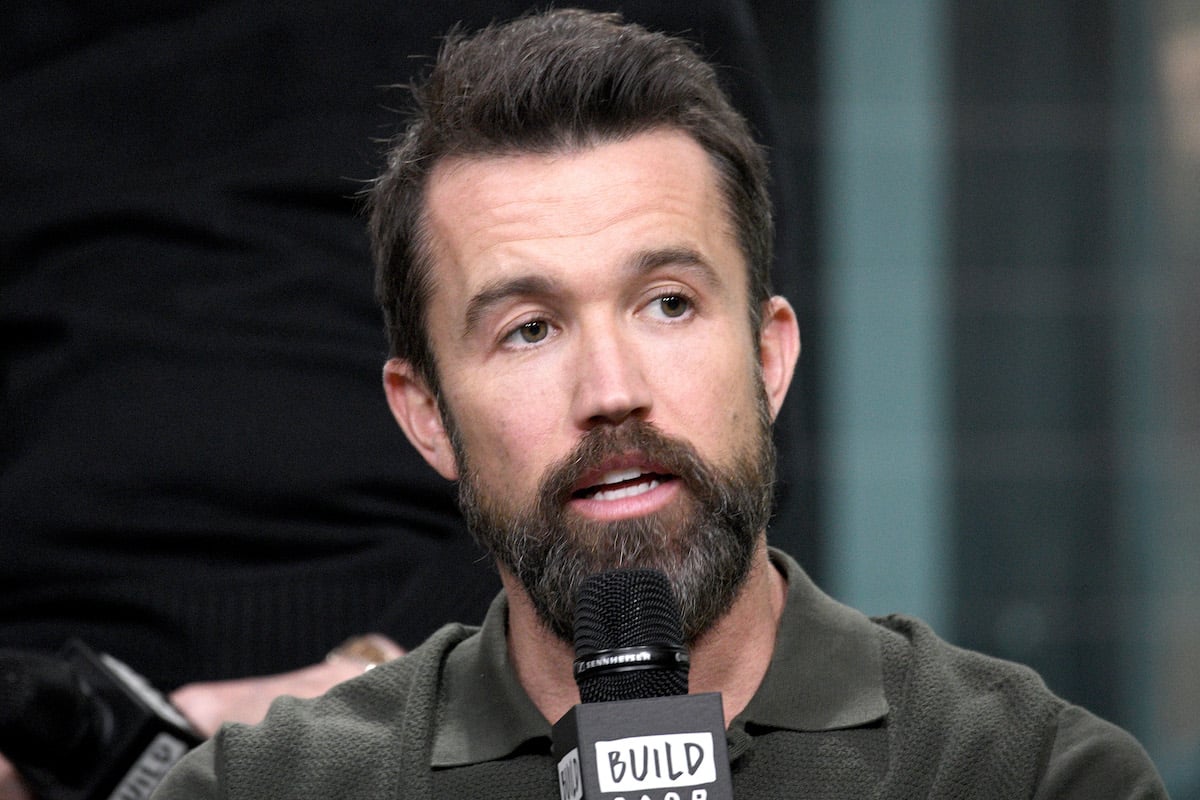 Rob McElhenney lost an eye in 'Game of Thrones'
It isn't a secret that McElhenney is a big fan of Game of Thrones. He's friends with creators David Benioff and D.B. Weiss. They met McElhenney because they're fans of It's Always Sunny in Philadelphia. The two actually wrote an episode of Always Sunny and were featured in cameos.
McElhenney sat down with Rich Eisen on The Rich Eisen Show back in Feb. 2020. Eisen asked him how he scored the cameo on the show. Rob explained, "We [Benioff and Weiss] became really good friends and I put them on an episode of Sunny. I said 'You know, this is a reciprocal relationship; you're going to be putting me on the show.'"
This was right after Sheerhan appeared in an episode of Game of Thrones. Weiss and Benioff were a little apprehensive because of the backlash from the singer's cameo. McElhenney convinced them to let him do it, though.
McElhenney cameoed as in the first episode of season 8 and one of the guards hired to keep a watch on Yara Greyjoy. In one very brief scene, we watch him take an arrow through the eye.
RELATED: 'It's Always Sunny in Philadelphia' Cast Once Said They Make Even Sicker Jokes In Real Life
McElhenney's friends had cameos in 'Game of Thrones' too
McElhenney didn't travel alone for his Game of Thrones cameo and said so in his interview with Eisen. "I flew over there – Northern Ireland – with a bunch of my friends from Philly and they got to be backgrounds in the show, which was great."
The Always Sunny star wasn't the only cameo in that particular episode either. Martin Starr, known for his roles on Silicon Valley and Freaks and Geeks, appears as another soldier who gets murdered.
RELATED: 'It's Always Sunny in Philadelphia' Star Rob McElhenney Once Spent 6 Months Preparing for 1 Joke
Which episode of 'It's Always Sunny in Philadelphia' did David Benioff and D.B. Weiss write?
Benioff and Weiss, showrunners of one of the darkest television series to grace our screens — a man once burnt his own daughter at the stake so he could win a battle in Game of Thrones — are actually longtime fans of Always Sunny and approached McElhenney with an idea for an episode. He was impressed and took them up on their offer.
Season 9, episode 8 titled "Flowers for Charlie," is the sitcom's take on the 1966 book Flowers for Algernon. Charlie (Charlie Day) undergoes an experimental treatment to increase his IQ. His newfound brainpower takes his time away from Paddy's Pub, and the rest of the gang realizes they can't do the tasks he usually performs.
It's Always Sunny in Philadelphia recently announced that they're filming for the show's fifteenth season. However, no release date is set yet. In the meantime, fans can catch McElhenney in AppleTV's Mythic Quest with Charlie Day and his upcoming docuseries with Ryan Reynolds, Welcome to Wrexham.