Alyson Hannigan's Net Worth and How She Makes Her Money
Alyson Hannigan is an actress who was well-known in the 1990s and 2000s. She appeared in several popular shows and movies over the years, which makes many fans believe that she should have acquired an impressive net worth.
Hannigan did make a lot of money from her acting career, though there is something else she has been doing recently that helps her net worth as well. Read on below to find out how much Hannigan is worth and how she makes money today.
Alyson Hannigan started acting in the 1980s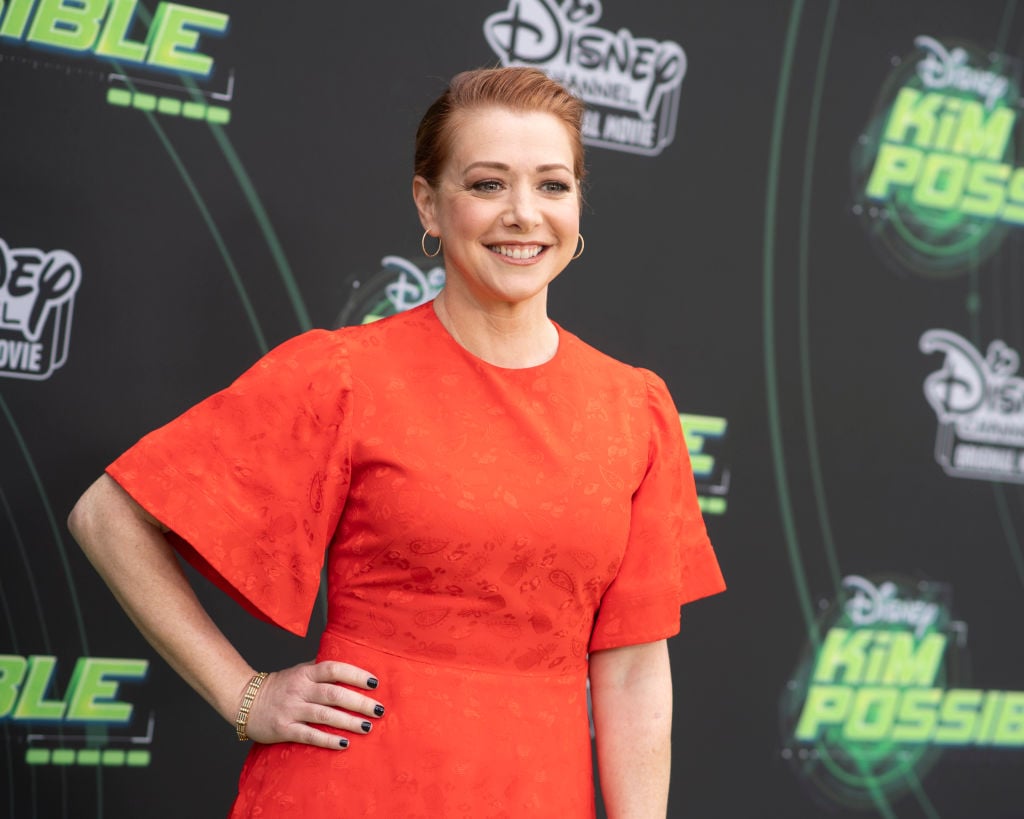 Hannigan did some commercial work when she was just a young child, though she started taking acting more seriously when she was 11 years old. In the 1980s, Hannigan moved to Hollywood and began taking up roles in various shows and movies.
She was in films like Impure Thoughts (1986) and My Stepmother Is An Alien (1988). In the early 1990s, Hannigan also had roles in shows such as Free Spirit, Roseanne, Touched by an Angel, and Picket Fences.
Hannigan eventually landed a role on the hit series Buffy the Vampire Slayer as Willow Rosenberg, which helped her career tremendously. Hannigan was on the show from its premiere in 1997 until its finale in 2003.
Hannigan looks back on her days on Buffy the Vampire Slayer with a lot of fondness. She particularly related to the shy and timid Willow a lot.
"Having not had a good experience in my personal high school life, to be able to be part of a show that reflects that – it just resonated so profoundly with me. I was just over the moon to have been a part of it," Hannigan once said.
Alyson Hannigan became a TV icon on 'How I Met Your Mother'
A few years after Buffy the Vampire Slayer ended, Hannigan joined the cast of another TV show that would go on to become extremely iconic — How I Met Your Mother, which premiered in 2005. Hannigan played Lily Aldrin, a member of the main group of friends that the series follows.
How I Met Your Mother ran for nine seasons and received a lot of positive reviews and viewership. Hannigan herself also won two People's Choice Awards for her role as Lily.
Aside from Buffy the Vampire Slayer and How I Met Your Mother, Hannigan was in many other shows and movies as well.
Notably, she played Michelle Flaherty in the American Pie film series, which included American Pie (1999), American Pie 2 (2001), American Wedding (2003), and American Reunion (2012).
Hannigan was also in Date Movie (2006) and shows like That's 70's Show, Veronica Mars, The McCarthys, and Pure. Additionally, since 2016, Hannigan has been the host of the magic competition program, Penn & Teller: Fool Us.
Alyson Hannigan's net worth
Having been acting she was a child, Hannigan has amassed a lot of money from her acting career.
According to Celebrity Net Worth, the 45-year-old actress is currently worth around $30 million. She also gets paid a lot per project.
When she was on Buffy the Vampire Slayer, she made around $250,000 per episode. While filming American Reunion, she made about $3 million.
Hannigan likes to invest her money in real estate as well. She and her husband, Alexis Denisof, are known to buy impressive houses around the country to sell later at a higher price. Although it is not clear how much Hannigan and Denisof have made in total from their real estate investments, they seem to do quite well in this area.