Alyssa Milano's Hairstylist Reveals How He Managed Her COVID-Related Hair Loss
TV star Alyssa Milano faced debilitating hair loss after she tested positive for COVID-19 antibodies.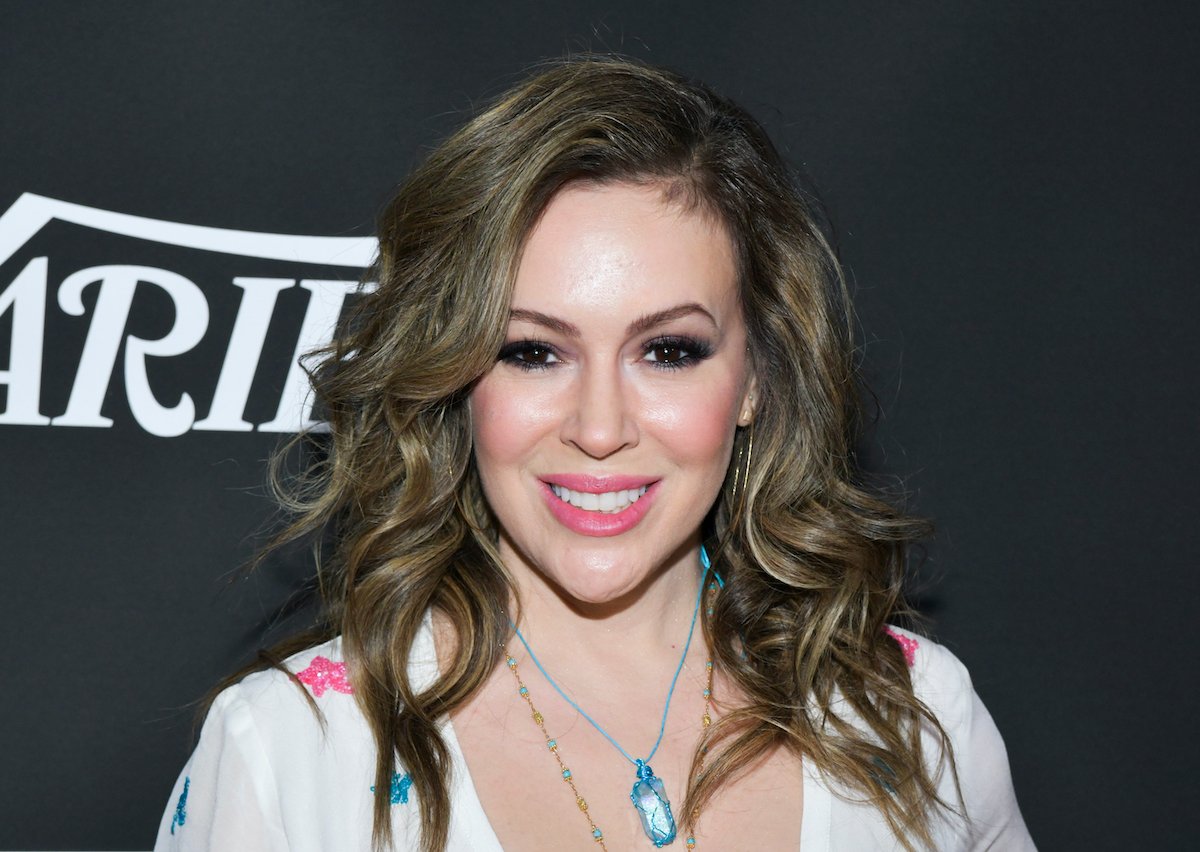 "Thought I'd show you what #Covid19 does to your hair," Milano shared on Twitter in August along with a video. "Please take this seriously. 65% of COVID-19 survivors surveyed report experiencing hair loss, among other long-term effects." She runs a hairbrush through her locks and drags out clumps of hair. Milano displays a fistful of hair to the camera.
"I had COVID in April," she shared. "Tested positive for antibodies last week." Milano's hairstylist, Linh Nguyen, recently shared with Showbiz Cheat Sheet how he managed to get his client back on track. He also dished about the products he used to slow Milano's hair loss and return her locks to a fuller state.
Alyssa Milano went public with her hair loss to help others
Nguyen has been Milano's east coast hairstylist for the past 10 years. He discussed how he helped manage her hair loss.
"I found out she was losing hair via Twitter," he exclaimed. "She's brushing her hair. I'm sure you saw clumps of hair falling out every time she runs her hair through with a brush and her hair is falling out."
"You know, it's very painful for women to lose hair, not just women, but someone in the public," he remarked. "I thought was very amazing that she opened herself up like that."
"She made herself vulnerable to help other people and to show people that they should be wearing masks," he added. "That's why she did it. She said wear your mask. But that was her message at the end."
Alyssa Milano's team created a regimen to help with hair loss
Nguyen designed a special system to help Milano with hair loss. It included the Nioxin 3 Part System No.6 and Nioxin Night Density Rescue. Both products are available on Amazon and on the verified Nioxin store.
He also told Milano to stop brushing her hair. "We're sending you the Nioxin treatment right away," he said, recalling the conversation he had with her. "She was so excited about it. It's actually a three-part system. The first part is the cleansing shampoo. It removes sebum and fatty acids, which is crucial to the base of the healthy scalp."
"The second part is the scalp therapy conditioner," he described. "What that does is it's a density protector and it balances out the scalp. And the third part of the system is the scalp and hair treatment, diameter increaser. What it does, it gives the hair two times fuller hair."
Alyssa Milano saw results and fuller hair
Nguyen's team also recommended Milano use minoxidil, a topical treatment used to treat hair loss. "Just because she had aggressive hair fall out and we wanted to regrow the hair," he added.
Despite the significant shedding, Nguyen said Milano saw positive changes. "She shed her hair for quite a bit," he recalled. "I finally got the news that she was not shedding, like the fact that she was starting to feel better about it. It's really amazing." Milano has been using the products for about three months.
"She feels good about it," he said. "Her hair feels thicker. She was happy with the results. So I was really excited about it."