Amanda Bynes and 5 Other Celebrities With Conservatorships
Britney Spears' conservatorship has many people wondering what other celebrity conservatorships have happened in the past.
Celebrity conservatorships are a hot topic right now thanks to The New York Times documentary Framing Britney Spears. The pop singer might be the most famous conservatorship case presently, but she's not the only celebrity that has been put under legal guardianship. Amanda Bynes and a few other celebrities have had high profile conservatorships in the past.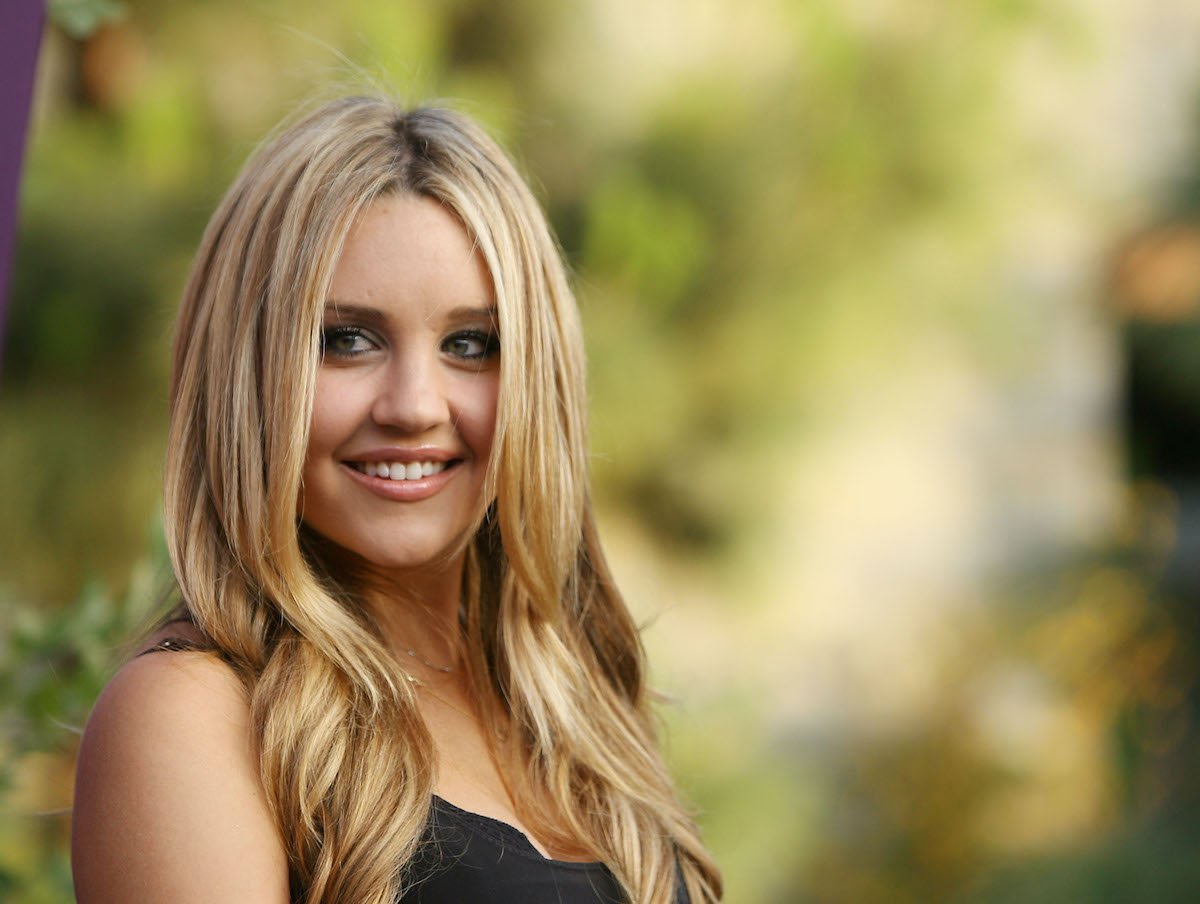 What does it mean to be in a conservatorship?
A conservatorship is a legal ruling that allows a judge to grant control over a conservatee's finances if that person is unable to maintain them due to physical or mental limitations. Similarly, conservators can take control of a conservatee's estate, assets and, in some cases, their "person." When a conservator controls the conservatee's person, they are in charge of managing everything in their daily activities, including health care and living arrangements. 
The details regarding Amanda Bynes' conservatorship
Like Spears, Bynes is currently living under the legal limitations of a conservatorship. In 2014, the Nickelodeon star tweeted about her bipolar diagnosis. Once Bynes' mental health became public, more information about her drug addiction came out.
At the time, Bynes' drug use made her unable to make coherent decisions. As such, her mom, Lynn Organ, was granted the right to become her conservator. Like Spears', Bynes can no longer make decisions without her guardian's permission. In February of 2020, Bynes took to Instagram to explain her situation to her followers. She also asked for their support, as she no longer feels she needs a conservator. Despite her pleas, Bynes' conservatorship was extended through 2020.
The Beach Boys' Brian Wilson's conservatorship in the 1990s
Dr. Eugene Landy was a popular therapist to the stars in the 1960s. He worked with artists like Alice Cooper, Rob Steiger, and The Beach Boys' Brian Wilson. In 1975, Wilson's first wife, Marilyn, hired Landy to conduct "tackle the drug abuse, weight gain, and strange behavior of the reclusive Beach Boy." Unfortunately, the under-qualified Landy misdiagnosed Wilson as a paranoid schizophrenic.
When he began aggressively overmedicating Wilson, his mental health took a turn. Landy's treatment of the singer ultimately became an abusive relationship where Wilson's "every move [was] controlled" (via AP News). In May 1990, Wilson's relatives asked the Superior Court to appoint a conservator for Wilson. Landy has not been allowed to communicate with Wilson since 1992. 
Singer-songwriter Joni Mitchell had a conservator after suffering a brain aneurysm
In 2015, Joni Mitchell collapsed in her home from a brain aneurysm. She was rushed to UCLA Medical Center, where she was initially deemed unresponsive. Later, a statement on Mitchell's website said she was aware of the situation (via CNN). Regardless, Leslie Morris, a longtime friend of the songwriter, began a conservatorship petition.
As of July 2015, Mitchell was still under a conservatorship. "While (Mitchell) has made great progress toward recovery, she lacks [the] capacity to make informed medical decisions," lawyer Rebecca Thyne wrote. In an October 2020 interview with The Guardian, Mitchell said she was "concentrating on getting [her] health back."
Eagles bass player Randy Meisner's voluntary conservatorship 
Eagles' bassist Randy Meisner tragically lost his wife, Lana, in April 2016. That loss paired with his diagnosed bipolar disorder, a traumatic brain injury, and substance abuse left Meisner unable to care for himself. That year, Meisner volunteered to go under a temporary conservatorship. A Los Angeles judge appointed Meisner's friend Arthur Ford and accountant Tom DeLong as the temporary conservators (via CBS News). 
Casey Kasem and Mickey Rooney had conservatorships leading up to their deaths 
Disc jockey Casey Kasem was diagnosed with Parkinson's disease in 2007. Later, doctors discovered Kasem had Dementia with Lewey Bodies. Kasem's diagnosis involved a decline in his ability to think and rationalize, so courts put him under his wife's care in 2013. Kasem's conservatorship lasted until his death in 2014. 
Similarly, Mickey Rooney was another celebrity placed in a conservatorship. Sadly, Rooney's final years were "disturbing" living under a conservator. Rooney died in April 2014.