Amanda Knox Is Not Impressed With 'Stillwater': 'Others Continue to Profit off My Name'
Those who love movies are surely rushing to see the new film, Stillwater. The thriller film stars Matt Damon, Abigail Breslin, and Deanna Dunagan, among others. Tom McCarthy co-wrote and directed the movie, and it has been receiving rave reviews. As many people are already well aware, Stillwater is based on a true story — one that captured the attention of millions and also proved to be heartbreaking at the same time. Now, Amanda Knox, who has been in the spotlight ever since unfortunate incidents occurred in Italy, is not impressed with Stillwater, claiming, "Others continue to profit off my name."
'Stillwater' is based on Amanda Knox's story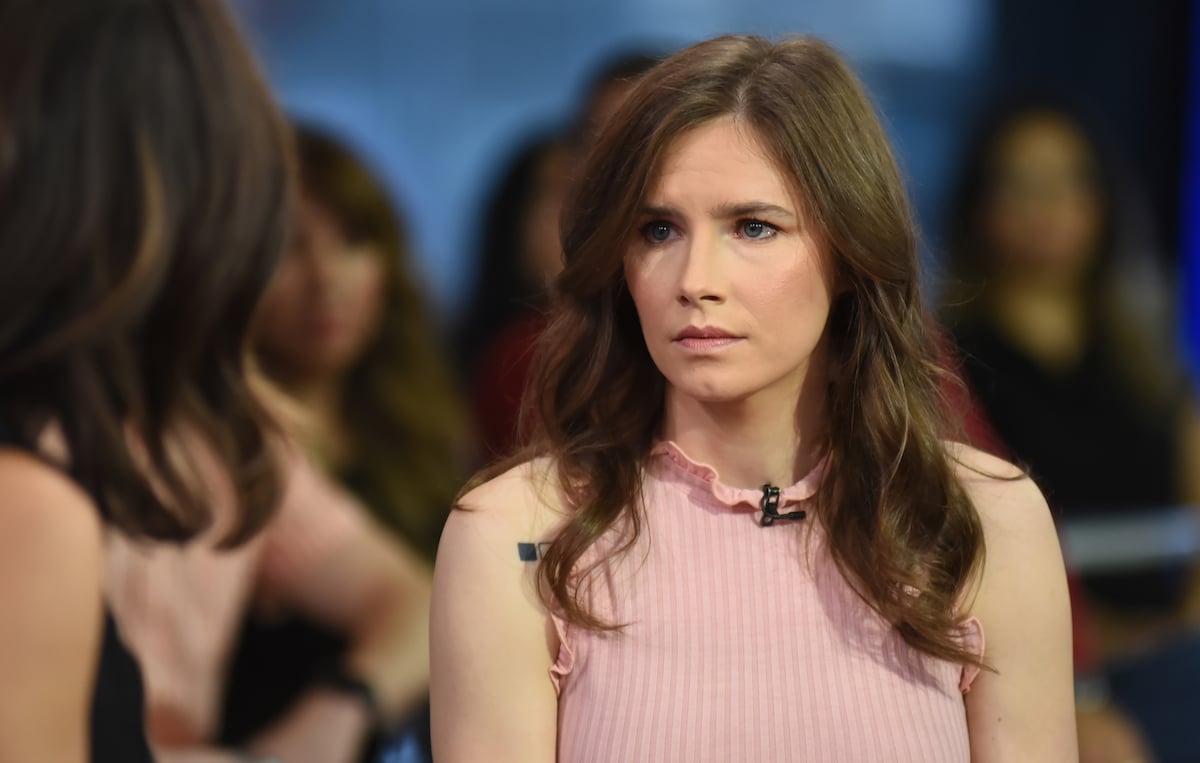 Many people are familiar with the name Amanda Knox — she is an American woman who was studying abroad in Perugia, Italy, when one of her roommates was brutally murdered. Knox ended up being wrongly convicted of the crime and spent four years in an Italian prison before finally being acquitted. Since her release from prison and returning to the United States, Knox has written several books and filmed a documentary about her story.
Now, Stillwater has been released, and fans can't help but notice how the premise of the film is eerily similar to what Knox herself went through. According to Vox, the plot of the film revolves around a father whose daughter is in Europe and has, unfortunately, been charged with the murder of another girl her age — a crime that she is insisting she is innocent of. Knox is not involved with the making of the film whatsoever. Although the film seems to focus more on showing a father desperately trying to exonerate his wrongly-accused daughter, it's difficult to ignore that the details are comparable to those in Knox's own case.
What has Amanda said about the movie?
One of the most striking things, at least from Knox's point of view, is that she didn't know anything about the movie during production, as she told Variety. In fact, she found out about it just the way anyone else would — when the trailer was released. It's hard to imagine how shocked she must have been, especially when she has been through the unthinkable and likely just wants to put it all behind her.
So, what has she said about the film? In an extensive Twitter thread, Knox wrote, "Does my name belong to me? My face? What about my life? My story? Why does my name refer to events I had no hand in? I return to these questions because others continue to profit off my name, face, & story without my consent."
She continued by explaining that Stillwater "refers to the events that resulted from the murder of Meredith Kercher by a burglar named Rudy Guede. It refers to the shoddy police work, prosecutorial tunnel vision, and refusal to admit their mistakes that led the Italian authorities to wrongfully convict me, twice." She added:
"I have not been allowed to return to the relative anonymity I had before Perugia. My only option is to sit idly by while others continue to distort my character."
What can viewers expect from the movie?
What does the star of the movie himself have to say about the film? According to Variety, Damon insists that it is not a political movie. The actor went on to say that he was drawn to Stillwater because it "upsets the expectations." WBur reports that Damon worked hard to get into the role of the father from Oklahoma; he even spent some time there talking to oil rig workers to get ready for the part.
Stillwater is now playing in theaters.