Amanda Seales Gives Garcelle Beauvais Advice on Hosting 'The Real'
Besides her new co-hosts, one person who is optimistic that Garcelle Beauvais will be a good addition to The Real is former co-host, Amanda Seales. Seales says the RHOBH star lengthy career and age gives her an advantage.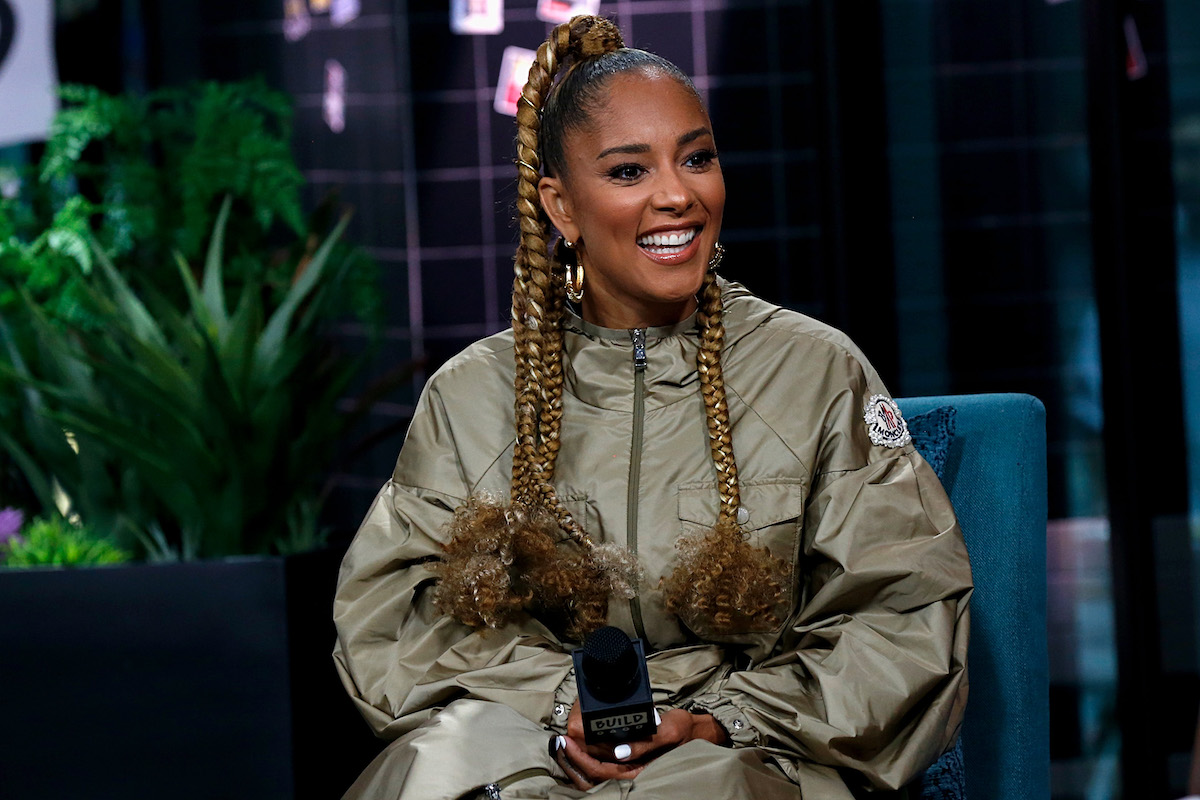 Garcelle Beauvais joins 'The Real' as a reported replacement for Tia Mowry-Housley and Amanda Seales
Seales' departure from the show came less than a year after she joined the round table. At the time, she revealed in an Instagram live that she was leaving the show because the show did not feel like a safe place for her to discuss serious issues surrounding race relations.
Months later, Mowry-Housley decided to leave after seven years on the show to focus on acting and her family. She owns a winery in Napa with her husband, has two young children, and has a Hallmark film debuting this winter.
Beauvais was announced as the new host, reportedly beating out five others for the spot – including actors Tisha Campell, Tichina Arnold, and Yvette Nicole Brown. Beauvais is happy about the new role, including her new co-hosts. Both Loni Love and Adrienne Bailon have expressed their excitement about Beauvais joining. 
Amanda Seales gives Garcelle Beauvais advice on hosting 'The Real'
Despite Seales not having the most positive experience hosting The Real, she does not believe Beauvais will run into the same issues. During a chat on Beauvais' podcast Going to Bed with Garcelle, Seales tells Beauvais that fitting in and standing her ground on the show will not be a problem.
"You're a great person for that space though because you just don't care," Seales says. "And you're at a point in your life where your fucks have been gone for so long and you have a certain disposition where it's like the fruit of Islam, you can just part the ways with a smile and that is something that some of us take a while to learn."
Seales believes the reason she did not last at The Real is due to her inability to pick and choose her battles, a trait she thinks Beauvais possesses. 
Beauvais agrees with Seales' observation, responding, "It's especially true, I think being black women," she says. "I think all of it all of it – this industry taking us for granted knowing our worth and asking for what we deserve. I think that is the key to all of it." 
Amanda Seales opens up about issues with censorship at 'The Real'
Seales' decision to leave the show after just six months on the job came after she says were multiple disagreements with show producers. She accuses producers of trying to censor her discussion on race relations and police brutality against Black men and women.
The Insecure star also admits to feeling hurt by viewers' impression of her. Many viewers did not feel that Seales was ever a good fit for the show or its audience because of her commitment to speaking on all things racism.
Season 7 of The Real debuts on September 21 on FOX at 11 am EST.