Amanda Seales Shuts Down Rumors That She Didn't Get Along With Her 'The Real' Co-Hosts
Before her hosting gig at the 2020 BET Awards, Amanda Seales talked more in an interview with Jason Lee about leaving The Real. She also used this opportunity to clear up any confusion that folks may have about her exit and her relationships with her former co-hosts.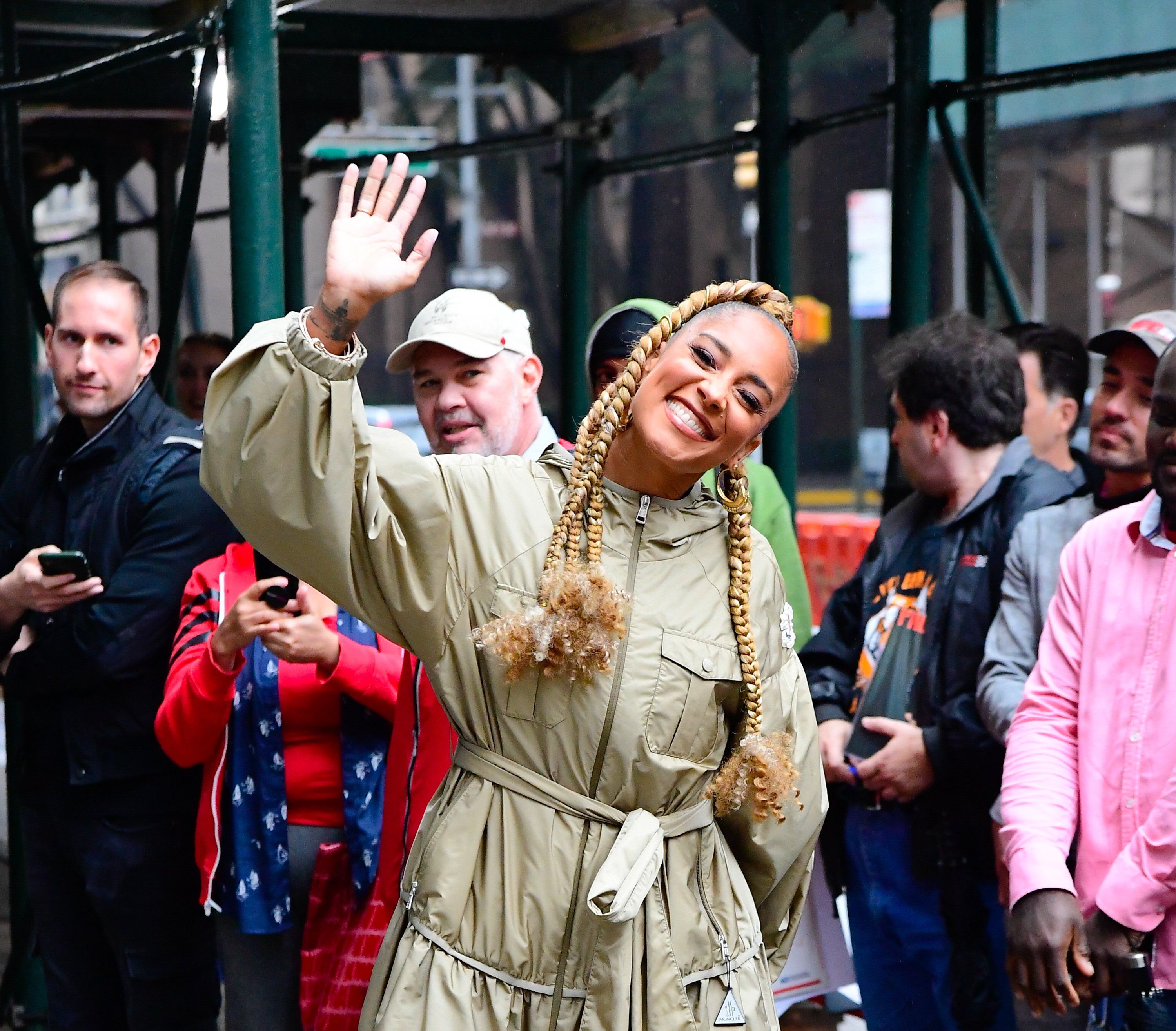 Amanda Seales joined 'The Real' full-time earlier this year
Seales became a full-time co-host on The Real back in January after guest-hosting several episodes. She was the first new co-host on the daytime talk show since Tamar Braxton, marking the first time it had five co-hosts since Braxton's exit. Braxton was reportedly fired after not "testing well" with audiences and sales executives not finding her "a good fit."
Before she was officially announced as a co-host, the news was reported by The Jasmine Brand. "She [Seales] guest co-hosted on the show for a while and they loved her, she really connected with the audience!" a source told the outlet. "Insiders also noted that the ratings for the show continued to increase and that Seales will add diversity to the panel with her wide range of knowledge on culture, politics, and entertainment."
She departed 'The Real' several months ago
Last month, she revealed that she would no longer be on the show. This was not that unsurprising for fans, who thought that she may do better on a show with a different tone. She also seemingly clashed with her co-hosts, particularly Jeannie Mai, when it came to issues surrounding race and social justice.
Seales dropped the news during an Instagram Live with Hamilton star Brandon Victor Dixon. She revealed that she did not renew her contract with the show. "My contract is up at the real and I did not renew it because it doesn't feel good to my soul to be at a place where I cannot speak to my people the way they need to be spoken to and where the people who are speaking to me in disparaging ways are not being handled," she said in part. "I'm not in a space where I can, as a full black woman, where I have my voice and my co-workers also have their voices and where the people at the top are not respecting the necessity for black voices to be at the top too."
She talked more about her departure in a new interview
A month since her exit, Seales has continued to open up about leaving the show. She did an interview recently with Jason Lee of Hollywood Unlocked.
As reported by Madame Noire, she she shut down the rumors that there was any bad blood between she and her former co-hosts. In fact, she explains that they have a great relationship. "I'm going to be on live with Loni in a couple [of] minutes," she said. "Tamera is sending me five bottles of sister wine so that I can give them to my team for launching SFB society. Jeannie actually called me when I was hosting my Small Doses forum. I get a bad rap because people like to say, 'Oh her co-hosts don't like her. And people don't like her.' No one ever asks me do I like the people I'm working with. That's what's always funny. They create all these narratives around me. Because they look at me like, 'Who would like her? She's too honest? She's too loud etc. etc.'"
Why she really left
Seales also explained at the end of the day, the show's leadership is what really impacted her decision to leave. I think for anybody who's watching, who's working in this space, a lot of times we are only considering the people that we are going to be on camera with," she explained. "We don't necessarily vet the production company, or the network or the showrunner. We kind of just feel like we'll figure that out. But these are the people who are actually going to be choosing the content that you're doing. They're the ones who are talking about the projection of the show and where it goes, which means you and where you go. So you have to do your due diligence in that space. And I didn't."
She also made it clear that she didn't think they behaved this way intentionally. "And again, for the most part, people have the best of intentions," she added. "But I think that what we really realize is what is going on in this nation is White people waking up to understanding the limitations of their abilities. And understanding no, you don't know everything. You're not the best at everything. There is a lot that you have not been privy to simply by just ignoring it. And once you have that awareness, you have to fill in those spaces with people who have been privy to that." 
The Real airs weekdays in syndication. Check your local listings.