AMAs 2020: Jennifer Lopez, Maluma Performance Is a Beyonce, Jay-Z Déjà Vu
Jennifer Lopez and Maluma made the American Music Awards 2020 steamy and hot. The Latin stars took to the stage to perform their songs "Pa'Ti + Lonely" and it was all that fans were asking for. Both tunes are part of the soundtrack of their upcoming film Marry Me which is scheduled to be released in May 2021.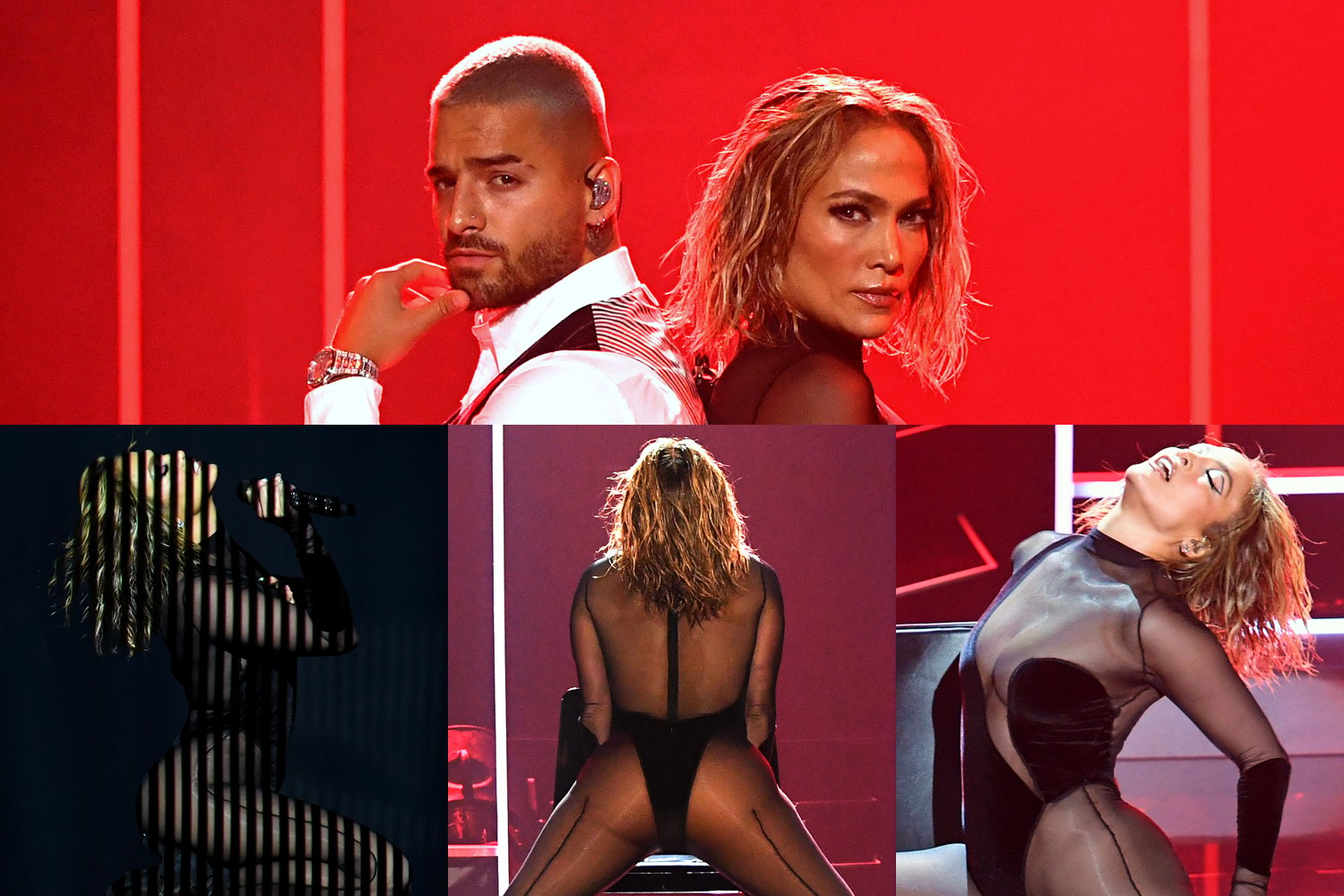 The musical number started with JLo taking the stage to sing in a mesh bodysuit that left nothing to the imagination. Lopez rolled around on a table with a sultry dance that most likely left the theatre steamy.
Maluma then appeared premiering his new buzzed blue hair while dancers did their thing in the background. The pair then met up while teasing each other in what looked like a moment too hot for TV.
As the Selena actress crawled on a table trying to seduce Maluma, she then broke out into dance with a chair and things kicked off. JLo showed why she's one of the top performers in the entertainment industry showing off her best moves.
Fans compare it to Beyoncé and Jay-Z
Although the support for Maluma and Lopez was off the charts, once the performance hit social media, many felt it was déjá vu of Beyoncé and Jay-Z.
"Beyoncé 'Drunk in Love' Grammy vibes," an Instagram user said.
"Beyoncé did it first," a follower added.
"The way this whole vibe is stolen from Beyoncé's Grammy performance of 'Drunk In Love,' just minus good vocals," another user mentioned.
"She wanna be Beyoncé so bad," another follower said.
Fans are referencing the Grammys from 2014 where Beyoncé took the stage and danced with a chair, just like Lopez at the AMAs. You can watch the performance below and compare!
Jennifer Lopez is an icon
Lopez has been incredibly popular over the years. Although this week she gave an outstanding performance at the AMAs, last week she made an appearance at the People's Choice Awards. The Bronx queen was honored with the 2020 Icon Award for her contribution to pop culture.
"Man, 2020 was no joke, right? I mean, before 2020, we were obsessing about winning this award or getting nominated for that award, or we were caught up on who sold the most records or who had the biggest box office opening… but not this year. This year was the great leveler that showed us what mattered and what didn't," Lopez said during her acceptance speech at the PCAs.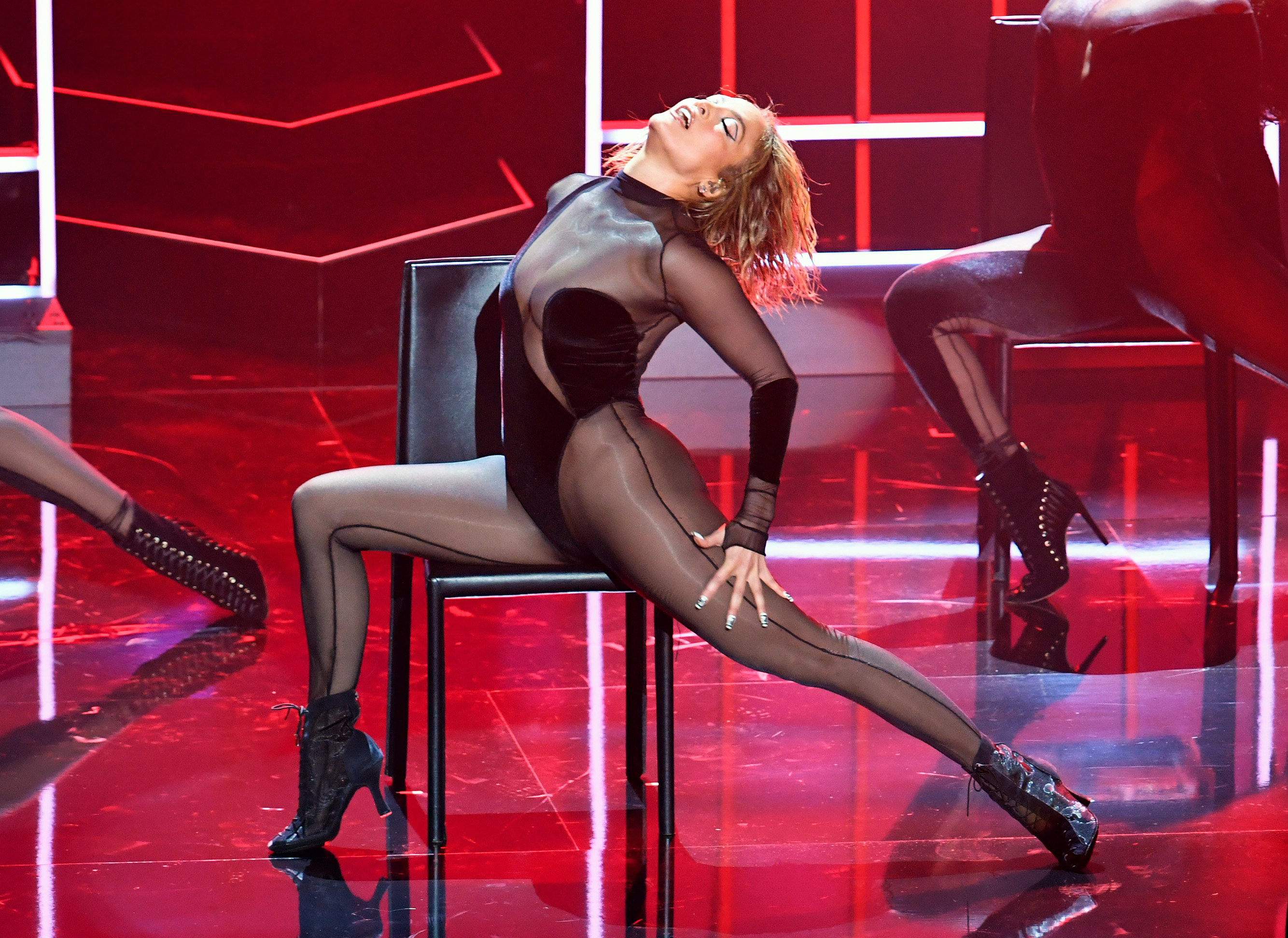 RELATED: Jennifer Lopez Gets Trolled After Weighing in on Mariah Carey Question: 'Who Asked You'
"For me, what mattered most: People. All of us, together, helping each other, loving each other, being kind to each other, and the importance of that connection, that human touch. And I realize it's what I strive for in everything I do, to reach people, to touch people. I believe that's what we all want: Those shared experiences to know that we're not in this alone."
The Hustlers star also talked about her struggles being a Latina and a woman, trying to be taken seriously in the business and entertainment world.
"As a Latina and as a woman, sometimes we have to work twice as hard… sometimes my big dreams and ambitions made the people around me nervous," she added. "People would say, 'You're a dancer, you can't be an actress… you're an artist, you won't be taken seriously as a businesswoman.' The more they said I couldn't, the more I knew that I had to."