Why Did Amber Heard Get $2 Million? Johnny Depp Courtroom Insider Explains Adam Waldman's Involvement
Amber Heard was ultimately awarded $2 million in her countersuit against ex-husband Johnny Depp. Depp sued Heard for defamation after he said her Washington Post op-ed, where she said she was a survivor of abuse, damaged his career and personal life.
But Heard launched her own countersuit, alleging that Depp's lawyer Adam Waldman actually defamed her by insisting her abuse allegations were untrue. Waldman made several remarks referring to Heard's abuse claims.
Depp originally sued Heard for $50 million and was awarded $15 million. She countersued Depp for $100 million and Amber Heard received $2 million. But why?
Why did Amber Heard get $2 million in compensatory damages from her countersuit?
The jury found that while some of the comments Waldman made were defamatory, they weren't enough to award her the total amount. Only one of Waldman's statements was defamatory, according to the jury.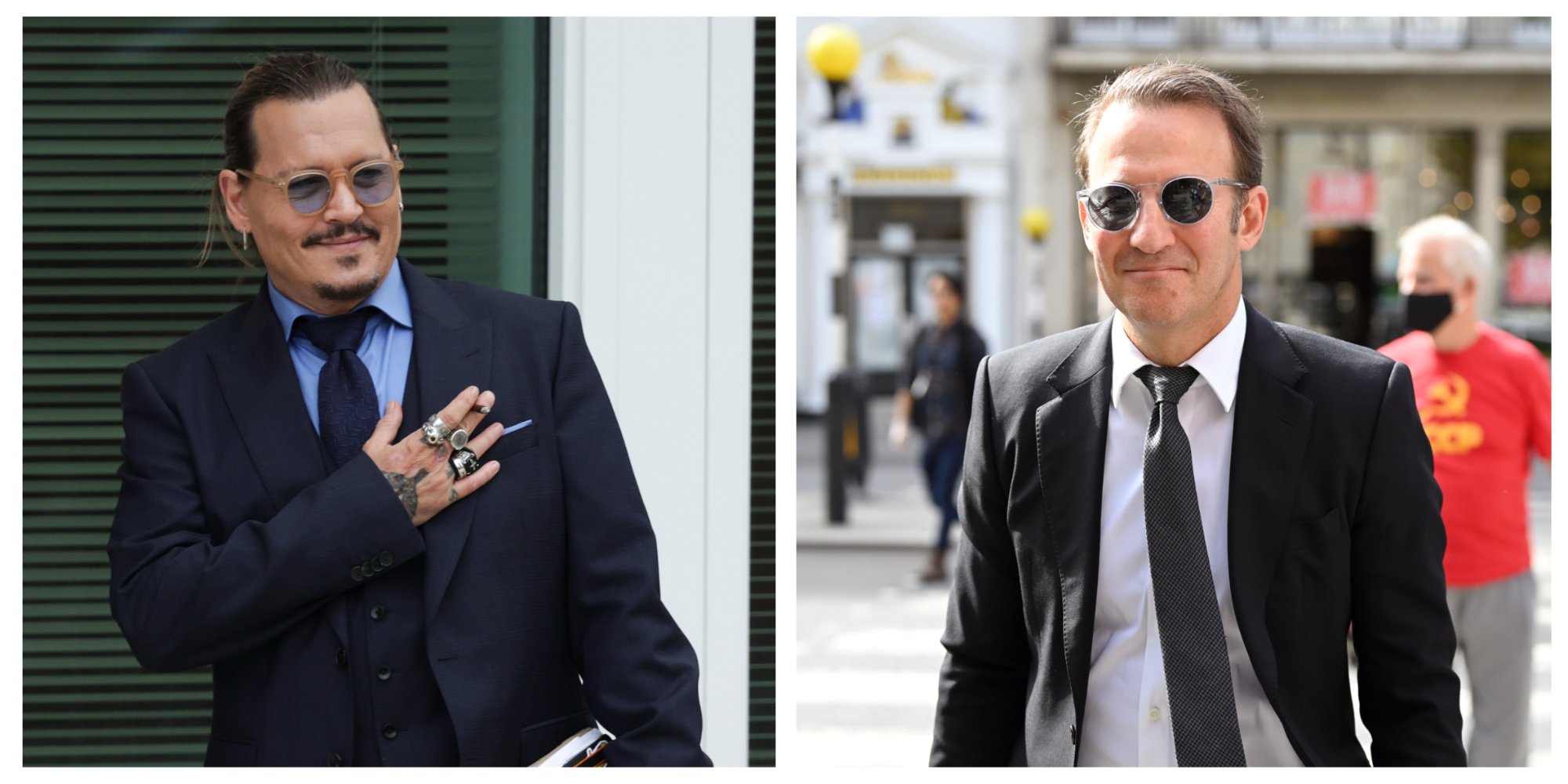 This statement was what got Heard the $2 million: "Quite simply this was an ambush, a hoax," he said to the Daily Mail in 2020 (via Newsweek). "They set Mr. Depp up by calling the cops, but the first attempt didn't do the trick. The officers came to the penthouses, thoroughly searched and interviewed, and left after seeing no damage to face or property. So Amber and her friends spilled a little wine and roughed the place up, got their stories straight under the direction of a lawyer and publicist, and then placed a second call to 911."
The tabloids sided with Amber Heard in 2020, a Johnny Depp supporter said
Podcast host and courtroom insider Danielle Dell'Olio explained, "This is a countersuit that Amber had put up for $100 million against Johnny Depp for the statements that his lawyer, Adam Waldman, had made a few years ago, back in 2020, when the United Kingdom trial was happening," she recounted to Showbiz Cheat Sheet.
"The United Kingdom trial was a libel trial, that Johnny Depp had placed against a tabloid newspaper called The Sun," she continued. "And they had written that he was a wife beater. So he was basically saying that they couldn't call him a wife beater. Tabloids can call you many things … very hard case to win, just like a defamation case. I was honestly shocked today when he won, but he's always said that winning has never been his goal. It's bringing the truth to light. The problem with the United Kingdom trial, the public didn't see much of it unless you really went digging through the actual court documents."
Johnny Depp's lawyer, Adam Waldman was angry
"At that point in time, the tabloids were not kind to Johnny Depp," Dell'Olio continued. "During that time, Adam Waldman, one of Johnny's attorneys, came forward, made a few statements to them about how Amber had a, quote unquote, abuse hoax happening. [Where] her and her friends had roughed up the place, spilled a little bit of wine, and then called the cops. And made up this huge fake claim against him. So I believe that there were three statements that Amber alleged were defamatory towards her. There was only one that the jury ruled was defamatory actually against her today."
Heard was awarded $2 million in damages for that, nothing in punitive damages. "And they said that statement was made with malice," Dell'Olio recalled.
She added, "But to be fair, I think all of Adam's statements were made with malice. I think as a friend, I know he's an attorney, but I think as a friend, he was quite angry about that entire situation and the fact that the media at that point in time was being extremely skewed towards Amber. There was no middle ground with that libel lawsuit."
Upon hearing the verdict, Waldman posted a quote from Martin Luther King, Jr. on Instagram. "Injustice anywhere is a threat to justice everywhere. We are caught in an inescapable network of mutuality, tied in a single garment of destiny. Whatever affects one directly, affects all indirectly."
For more of the entertainment world and exclusive interviews, subscribe to Showbiz Cheat Sheet's YouTube channel.
RELATED: Law Expert Explained How Amber Heard Could Evade Paying Johnny Depp