America Ferrera Is Leaving 'Superstore' and Here's What She Said About Her Exit
After five years, America Ferrera is leaving her role as Amy on the NBC comedy series, Superstore. Fererra and the network have released a statement on the matter, talking about the actress' departure from the series, which has a cult-like following.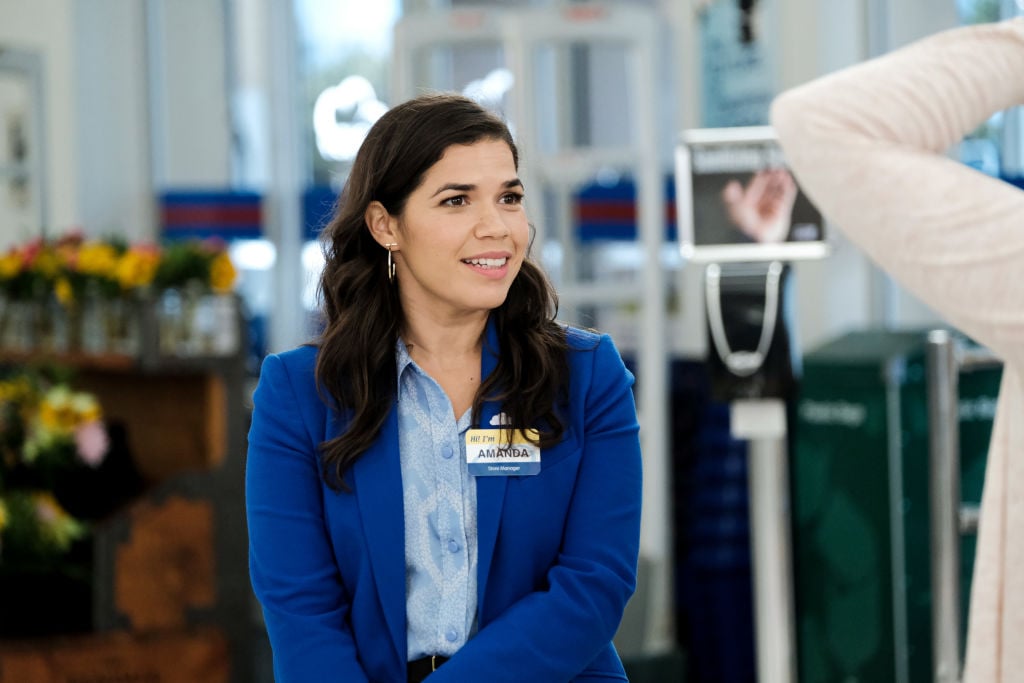 What is 'Superstore' about?
The show first started airing in 2015. Justin Spitzer, the series' creator, was a writer and co-executive producer on another NBC comedy series, The Office.
According to the official description from the network, Superstore is a workplace comedy about "a unique family of employees at a super-sized megastore. From the bright-eyed newbies and the seen-it-all veterans to the clueless summer hires and in-it-for-life managers, together they hilariously tackle the day-to-day grind of rabid bargain hunters, riot-causing sales and nap-worthy training sessions."
The show's stars include Ferrera, Lauren Ash, Colton Dunn, Nico Santos, Nichole Bloom, Mark McKinney, and Kaliko Kauahi. Ferrera, the series' de facto lead, is also a producer.
The comedy series was renewed for a sixth season earlier this year in February.
America Ferrera makes official statement on leaving 'Superstore'
Showbiz Cheat Sheet received the network's statement on Fererra's exit from the store, including remarks from the actress-producer herself. She also posted the statement on Instagram.
"The last five years on 'Superstore' have been some of the most rewarding, enriching and enjoyable years of my career. Producing, directing and acting with this wonderful cast and crew has given me opportunities to grow as a person and storyteller," Ferrera said in part.
She continued, "I'm so grateful to my partners at NBC and Universal Television for the support and belief they have always placed in the show, and I'm most thankful to the brilliant Justin Spitzer for creating the funny, smart and relevant world of Superstore and inviting me to be a part of it. As I start the next chapter for my family and career, I wish only the best, and much continued success, to my beloved Superstore family."
Pearlena Igobokwe, who is the president of Superstore's producing studio, Universal TV, praised Ferrera amid her exit. "America is a force of nature who not only pours her heart and soul into acting and producing on Superstore but into the many causes and initiatives she supports. Over the last five seasons she has earned our gratitude and respect."
New episodes of Superstore air weekly on NBC.