'American Gods' Season 3 Episode 8 Peek: Shadow's Trapped in the Middle of a Deadly Feud
For most of season 3 of American Gods, Shadow Moon's been purposely separated from his father, Mr. Wednesday/Odin.
As he continues to adjust to life in the weird town of Lakeside, Wednesday's attention turned toward winning Demeter over. Now it's a countdown to the season finale's big battle, but episode 8 is setting things up. Here's a sneak peek at what's to come.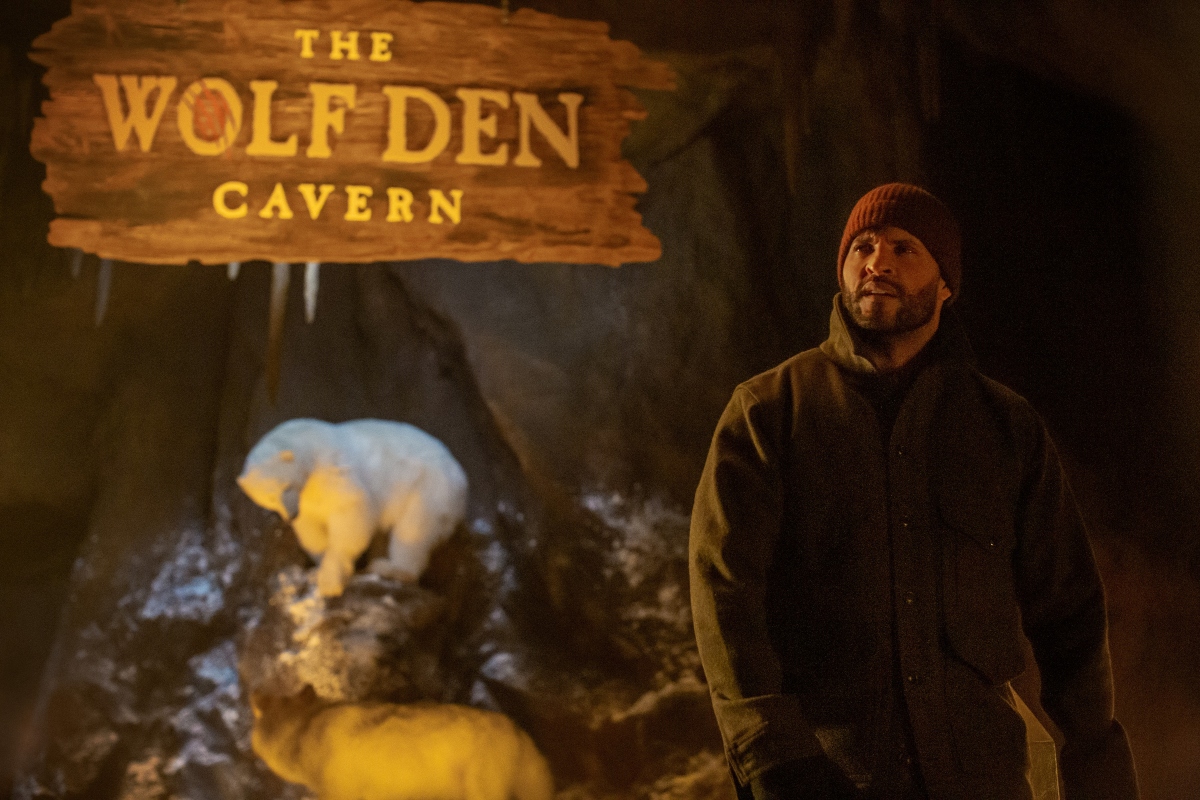 American Gods had a few twists in episode 7
In Fire and Ice, Shadow grew closer to Marguerite while Bilquis was charged with guiding him toward his destiny. He doesn't know it yet, but she's supposed to be a powerful ally for him. He also had an experience while ice skating in Lakeside as he saw a Ganesha statue shoot a coin through the ice for some mystical reason.
After spending a moment with a freaked-out Cordelia, — who just discovered the truth about Wednesday — he tried to convince her to abandon her mission. She wouldn't, and Wednesday himself tried to recruit Shadow to come on the road with them since his followers are being wiped out.
According to Wednesday, Shadow is in danger. But according to the show, Wednesday is too with Laura on his tail. She made a deal with World against Salim's better judgment, but they're locked in a contract to kill Wednesday or else.
What's worse? Laura with the spear or Tyr's unknown motives?
Episode 8 of 'American Gods' spells trouble for Shadow
An exclusive preview for episode 8 shows Shadow in the wolf's den, in Tyr's clutches. Apparently, Wednesday was right.
Behold the appearance of Fenrir, the monstrous wolf of Norse mythology. While Tyr's reasons for wanting to sacrifice Shadow aren't clear, he regales the tale of how he lost his hand to the giant beast. What he says is true according to the legends, but there is more than meets the eye with Tyr the dentist.
Back in the day, Tyr was a powerful deity who was concerned with justice, war treaties, and oaths. He ensured that contracts were honored, even when the gods fought to subdue Fenrir through trickery. In some lore, Tyr was viewed as older and higher up in the hierarchy than Odin, but there is some debate.
In American Gods, he clearly has some resentment toward Odin, but is it because of Demeter or is it over some old beef that's connected to Fenrir?
Only 3 episodes of 'American Gods' are left this season
Season 3 is about to wrap up this chapter of American Gods, and there's so much left to the story. Technical Boy is still glitching and doesn't understand why, World is scheming, and Bilquis rediscovering herself.
In the coming weeks, viewers will finally learn about Shadow's path with the Orishas. Further, the mystery of Alison's disappearance will finally be solved. But there will be bloodshed.
Tune in on March 7 at 8 p.m. to learn about Tyr's agenda and Shadow's role in it, and to choose whose side is worthy of loyalty.