'American Gods' Season 3: These Gods Were Just Added to the Cast
American Gods is revving up for season three on Starz and its cast list continues to grow. By the end of season two, godly casualties from the war and inner circle deception had started to pile up. Division in the ranks and dead gods were two factors causing shift in the story and allegiances heading into season three of the series. How will they account for the losses?
Based on the Neil Gaiman novel of the same name, the show is doing what it does best when it comes to expanding the roles of its deities. With Mr. Wednesday still plotting his war strategy and Ricky Whittle's Shadow Moon learning more about his identity, American Gods has put out the call for other divine beings to join the fray. It's recently been announced that Danny Trejo is among the batch of actors in the new lineup for next season along with a handful more. Here's a roundup of which gods (and humans) are stepping out of the shadows and which actors are playing them.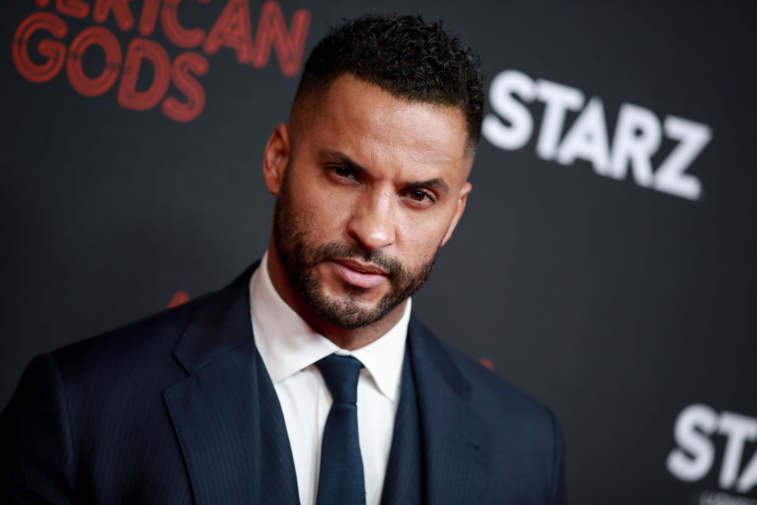 Mr. World
According to Entertainment Weekly, Danny Trejo signed on to play a version of Mr. World, the role being spearheaded by Crispin Glover. If you've been watching the show, then you know that the character morphs into various forms.
Ms. World
A female incarnation of Glover's Mr. World will be filled by Pose actress Dominique Jackson, per The Wrap. The character will rotate between multiple iterations of World.
Chango
Rapper Wale is set to play Chango, the ancient Orisha from the Yoruba tradition in Nigeria. This particular deity has also appeared in other religious pantheons such as Santería and Candomblé and is known as the god of thunder and/or storms. In some of his myths, he is married to the goddess Oshun.
Oshun
Herizen Guardiola, who starred as Mylene in Netflix's The Get Down, is set to play the popular Orisha Oshun. Oshun is an ancient African goddess of love, beauty, and fertility, and is recognized by her symbols which include the color yellow/gold, a mirror, peacocks, and honey. According to Deadline, Guardiola will take on the role and "This season, Oshun and her fellow Orishas play a mysterious but vital role in Shadow's spiritual awakening."
Demeter
Actress Blythe Danner will have a guest role as the Greek goddess Demeter for four episodes of the show. In addition to being the deity that presides over the harvest/seasons and Persephone's mom, she's an old love interest of Mr. Wednesday. They are not really on good terms.
Though he won't be playing a deity, Marilyn Manson has also joined the cast of American Gods as a death metal rocker named Johan with a penchant for Norse customs. Power star Lela Loren has also come aboard to play a character named Marguerite Olsen, a small-town reporter.
The official synopsis for season three reads:
"This season follows Shadow as he attempts to break away and assert himself as his own man, setting down roots in the idyllic snowy town of Lakeside, Wisconsin, where he'll uncover a dark secret while exploring questions of his own divinity. Guided on this spiritual journey by the gods of his black ancestors, the Orishas, Shadow must decide exactly who he is—a god seeking veneration or a man in service of the "we."
Ricky Whittle and Ian McShane are reprising their roles in the series and production has already begun. Starz has not yet set a release date, but look for American Gods sometime in summer 2020.