'American Horror Story': 6 Behind the Scenes Facts That Are Even Scarier Than the Show
'American Horror Story' has been on the air for 10 years now, but filming the anthology series has sometimes been even scarier than the seasons themselves.
American Horror Story turned 10 years old in October 2021, and many fans are thrilled to have seen Ryan Murphy's anthology series come this far. The show has followed different themes in all 10 seasons, from deadly circuses to haunted hotels to alien invasions. Along the way, American Horror Story's cast has gained some household names, including Sarah Paulson and Evan Peters. In celebration of the show completing its 10th season (and in honor of Halloween), here are some scary behind-the-scenes American Horror Story facts to send a shiver down your spine.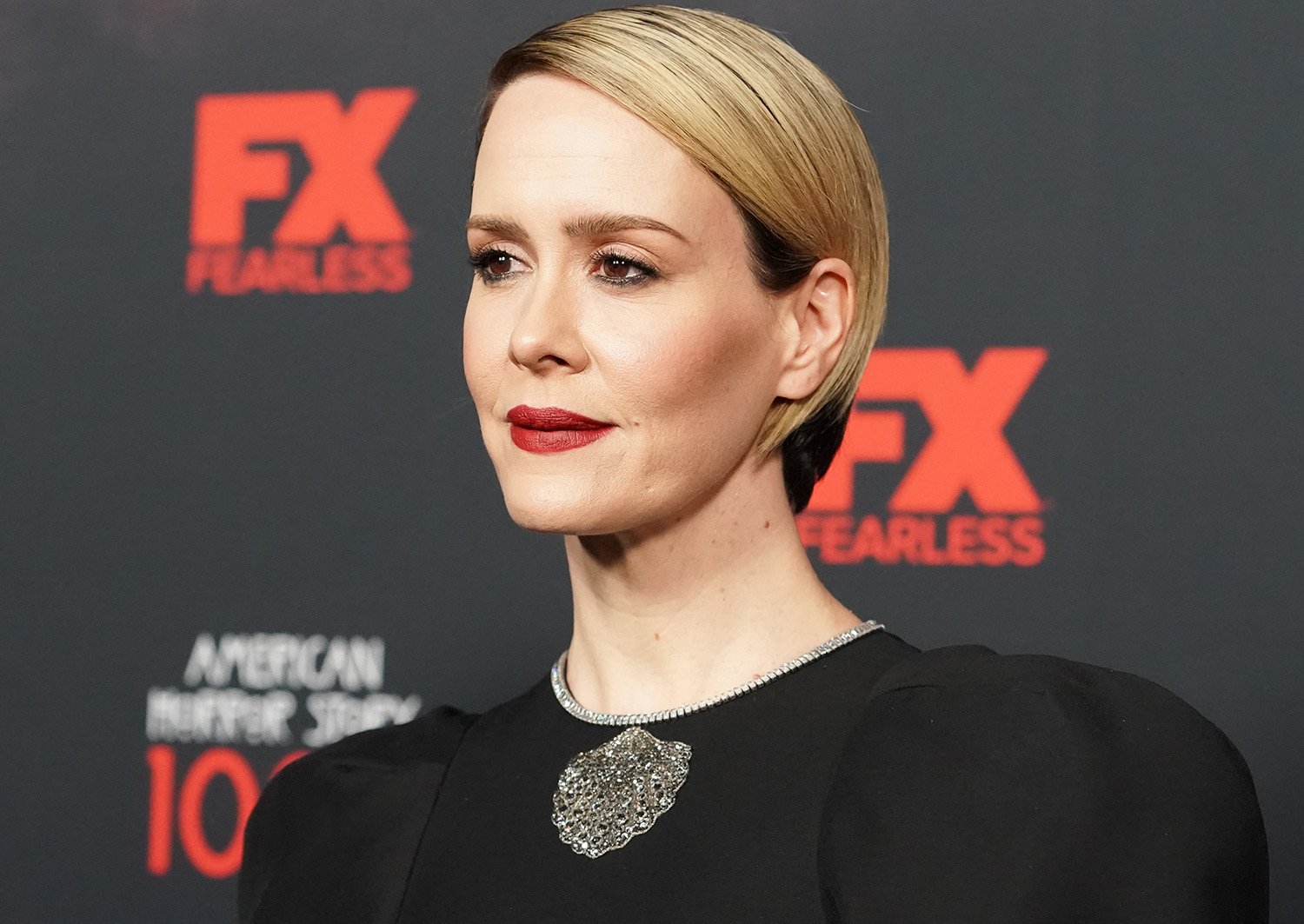 Ryan Murphy thought of 'American Horror Story' when he wanted to write darker content after 'Glee'
Before American Horror Story, Murphy co-created the hit musical comedy-drama show Glee with Brad Falchuck and Ian Brennan. The high school series ran for six seasons between 2009 and 2015. By the time Glee ended, Murphy felt fed up with its cheerful nature, and he was ready to move on to something darker. Thus, American Horror Story was born.
"I was like, 'I can't write any more nice speeches for these Glee kids about love and tolerance and togetherness,'" he once said, as Elle reported.
Evan Peters had to rub lubricant all over himself to put on the Rubber Man suit
American Horror Story Season 1, Murder House, featured Peters wearing a black latex Rubber Man suit. Later, Sierra McCormick sported the suit in the first two episodes of American Horror Stories. As it turns out, the costume was as tricky to get into as it looked.
In a 2012 interview with PopStop TV, seen above, Peters revealed that he had to cover himself from head-to-toe in lubricant to get the Rubber Man suit on. Additionally, the actor said he went through quite a few suits because they often tore during stunts.
Sarah Paulson said her scenes in 'American Horror Story: Asylum' were 'traumatic'
American Horror Story often features pretty dark scenes and themes, which hasn't been easy for the actors. In season 2, Asylum, Paulson played journalist Lana Winters, who visited Briarcliff Manor to interview a patient but was later admitted to the institution herself. According to the actor, some of the scenes were physically and emotionally tolling to film.
On her first day on set, she shot the shock therapy scene, and her muscles hurt from contracting so much. She told Collider:
In order to do that to your body, what is happening is that all your muscles are contracting, and I did it again and again and again and again, for close-ups and wide shots.  It was hours and hours of doing that.  My body knew that I was not having electric shock done, but muscularly and emotionally, my body doesn't know that I'm not experiencing something very, very traumatic.
Additionally, Paulson admitted that she spent some days crying because "it was just a very traumatic thing to play," but she still found her role to be "exhilarating."
Evan Peters said his scenes as Mr. March in 'American Horror Story: Hotel' were the hardest to film
Peters has also admitted to feeling overwhelmed by some of the characters he played. In season 5, Hotel, he took on the role of Mr. March, a serial killer and Hotel Cortez's designer. Peters told Deadline that the character's dark murder scenes sometimes made him uncomfortable.
"I blocked them out. I'm like, "I can't even think about it." There's a scene where I'm having sex and cutting this girl up. I didn't know how I was going to do it… It's the most ridiculous thing I've ever done in my entire life," he explained.
Ryan Murphy used Sarah Paulson's real fears in 'American Horror Story: Cult'
Paulson's horrors on set continued with American Horror Story Season 7, Cult. She played Allyson "Ally" Mayfair-Richards, a woman with many phobias. The actor revealed that Murphy used many of Paulson's real phobias in the show to make it more realistic to her.
"I don't like clowns, I have a fear of heights, I have a fear of bees…Trypophobia, which is basically a fear of any holes that are clustered or nestled, like a beehive," she said on the Ellen DeGeneres Show.
If those sound familiar, that's because most of them showed up in Cult or other American Horror Story seasons.
Evan Peters doesn't really enjoy playing all these dark characters
Peters has stated in recent years that he's kind of over playing these sinister characters, in general. That's part of the reason why he decided to skip American Horror Story Season 9, though he did return for season 10.
In an interview with GQ, Peters explained that some of his roles took a toll on him mentally.
"I'm goofy, I'm silly, I like to have fun. I don't like to yell and scream…I think it's disgusting and really awful, and it's been a challenge for me. Horror Story sort of demanded that of me," he said. "It's been all a massive stretch for me and really difficult to do. It's hurting my soul and Evan as a person. There's this massive amount of rage that's been called upon from me, and the emotional stuff that's been called on me for Pose has been heartbreaking, and I'm sick. I don't feel good."
All 10 seasons of American Horror Story are now streaming on Hulu.