'American Horror Story': Eagle-Eyed Viewers Noticed Something Awkward About Doris Gardner's Instagram
American Horror Story Season 10, Double Feature, finally debuted on Aug. 25 on FX. For the first time, the anthology series will feature two separate but connected stories in one season. The first half, called Red Tide, follows a small family moving to Provincetown, Massachusetts.
Among the American Horror Story Season 10 cast members is Lily Rabe, who plays an interior designer named Doris. However, when Doris presents her Instagram account in episode 1, many fans noticed something suspicious — and a little awkward.
[Spoiler alert: The following story contains spoilers for American Horror Story Season 10 Episodes 1 and 2.]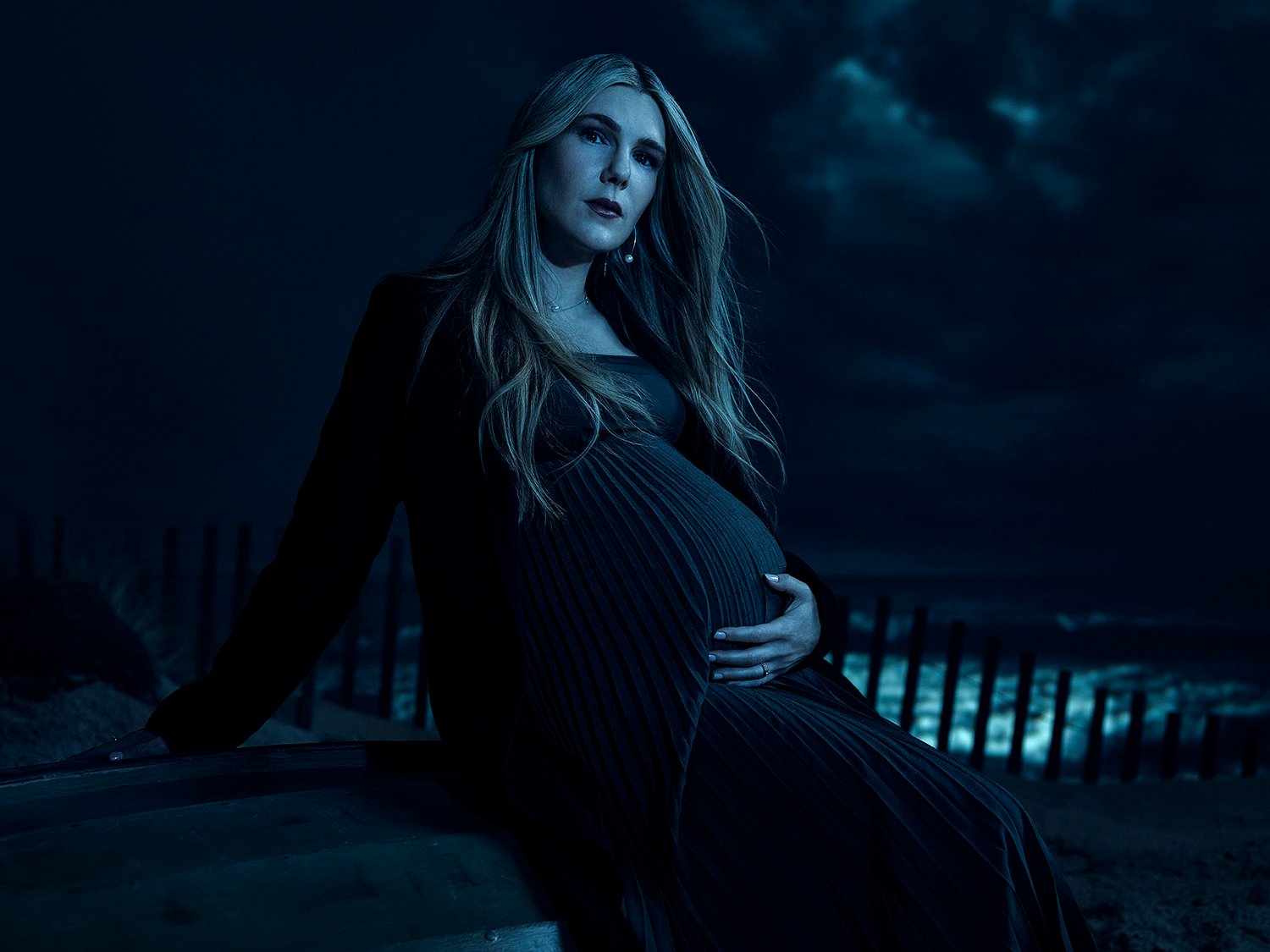 'American Horror Story' Season 10 sees Lily Rabe as Doris Gardner
Doris, who is expecting a second child, arrives in Provincetown alongside her husband, Harry (played by Finn Wittrock), and her young daughter, Alma (Ryan Kiera Armstrong). The three family members each have their own creative ventures: Harry writes screenplays, Alma plays the violin, and Doris has just recently taken on interior design.
The Gardners stay in a home owned by a so-called Brown family. However, they don't meet the Browns upon their arrival; rather, a representative greets them at the door. According to Doris, the Browns contacted her after seeing her Instagram account. They asked her to redecorate the home in exchange for three months of living there for free. Meanwhile, Harry plans to work on a new screenplay, and Alma practices a difficult violin piece.
As the first two episodes progress, viewers see Harry, Alma, and Doris struggle to channel their talents. Harry experiences writer's block, while Alma misses some notes in her tune. Doris can't decide on colors for the home. However, the difference so far is that Harry and Alma take mysterious pills to take their talents to the next level. The trade-off? They become vampires.
Both Harry and Alma tell Doris that she's not as great at interior design as she thinks. Will she take a pill and become a master at design, or will she prove her family right?
Some fans noticed Doris's Instagram post only had one like
Doris briefly gives fans a glimpse of her Instagram account in American Horror Story Season 10 Episode 1. A fan on Reddit managed to capture an image of the account and noticed something off: her post only has one like. To make things even more awkward, Doris is the one who likes it.
"Not this being Doris's Instagram engagement levels," the post read.
The detail led to a discussion about Doris in the comments. If Doris's Instagram account doesn't have traction and isn't popular, how did the Browns find her and choose her? Doris later mentions that she entered a competition to win the role, but some fans think that might be fishy.
"Who else thinks the competition is a load of BS that was used to get the family to that town?" one fan wrote.
"Something is definitely up. Plus, it was the Brown's family home, but they're only meeting with their representative? It seems odd. Plus, the representative seemed very unsettled that she was going to remodel the home. She had to be reassured the Browns gave total creative control," another user added. "It was definitely an awkward conversation though, that will probably lead somewhere."
Some people pointed out, to be fair, the image showed that Doris only made the Instagram post a few seconds before showing it off. She probably wouldn't have received more than a like or two in a matter of seconds.
Many 'American Horror Story' viewers already have theories about Doris
In any case, the small but strange Instagram detail led some fans to speculate about what will happen with Doris. In the Reddit thread, some people theorized that she might not really have the talent. If that's true and she takes a pill, she might become one of Provincetown's pale vampire residents, just like the one who chased her and Alma.
"She is totally gonna take the pills and turn into the creatures 'cuz she has no talent and I'm gonna be so sad about it," one person wrote.
"I think Doris is supposed to represent those of us who have passions but not the innate skill. Let's hope she stays away from Muse," another user added. "I'm really rooting for her."
Why the Gardners really came to Provincetown remains to be seen, but it does seem likely at this point that something sinister could have lured them to town. To find out, tune in to American Horror Story on FX on Wednesdays at 10 p.m.