'American Horror Story:' Here Are All of Evan Peters' Characters From 'Apocalypse'
Evan Peters is known for his portrayal of iconic American Horror Story characters. During some seasons, the actor would even play more than one character, even reprising his roles from earlier episodes. 
Here are all of the characters that Peters acted as with the Apocalypse season of FX's horror series.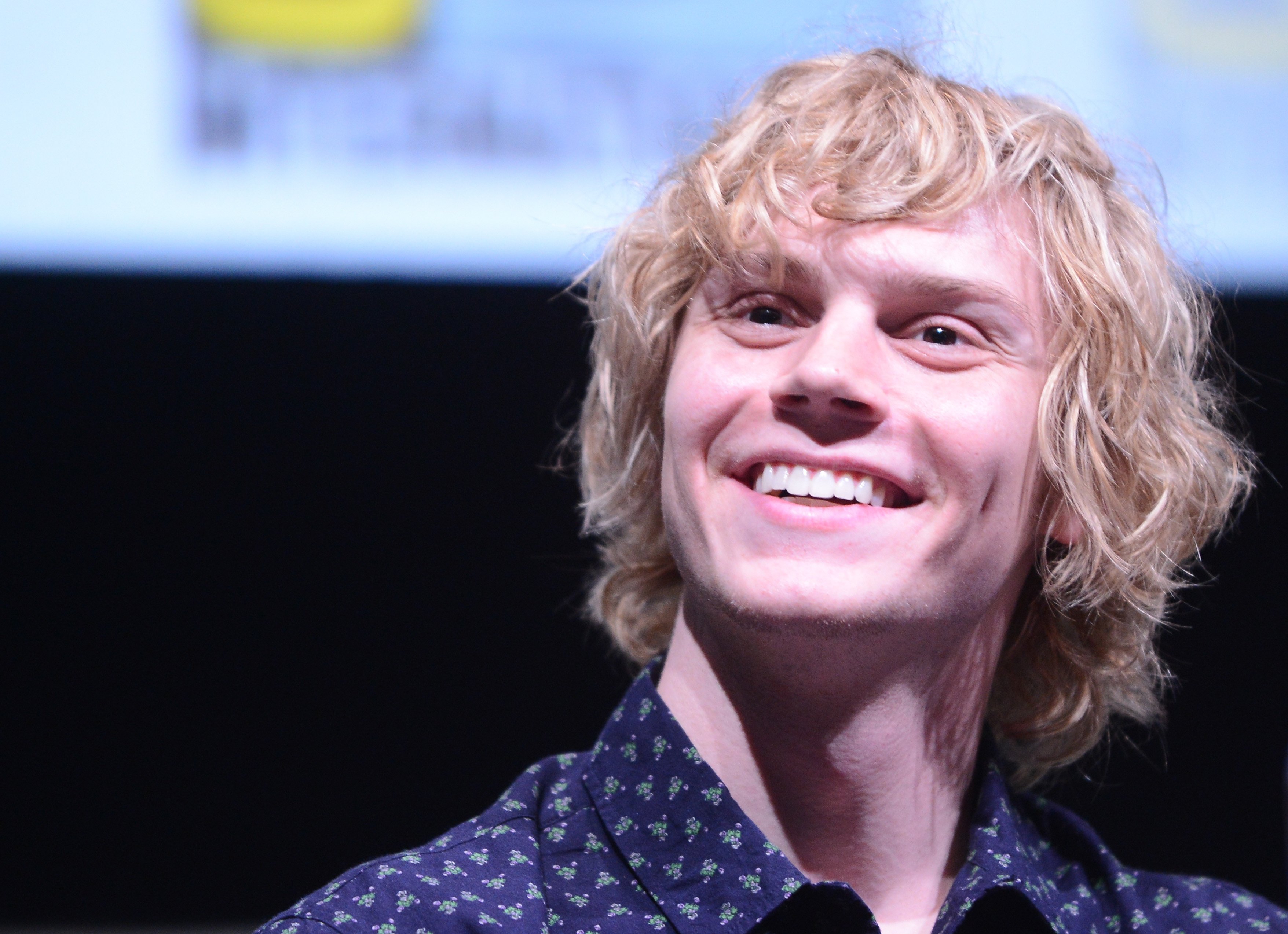 The hairdresser, Mr. Gallant
When fans first saw Peters in this season, he acted as Mr. Gallant, a hairdresser and the best friend of Coco St. Pierre Vanderbilt. After the end of the world, Mr. Gallant found himself in one of the shelters dedicated to members of "the cooperative." 
This character even had relations with the man in the rubber suit. Technically, that was Tate Langdon in the rubber suit, who was also portrayed by Peters. Regardless, this character's journey came to an untimely end due to some poisoned apples. 
James March, his character from 'Hotel'
Fans first met James March with the show's fifth season, where he appeared as a ghost and best friend of several serial killers. March was the designer behind the Hotel Cortez who was also responsible for the death of several unwitting guests. 
During Apocalpyse, James March reappeared as a companion of Queenie, one of the witches who got stuck inside the Hotel Cortez. Even the Supreme, Cordelia, couldn't get Queenie out of the hotel. Each time the duo walked outside, Queenie would return to her card game with James March. 
His 'Murder House' character, Tate Langdon 
On their journey to discovering more about the antichrist, one witch and one warlock travel to the house where it all started. That would be the "murder house" from season 1, where Peters appeared as Tate Langdon, the "father" of Michael Langdon. Technically, the devil was his father, 
In this season, fans learned that Tate Langdon was still in the same position that fans left him. He was stuck with Violet not listening to him. Thankfully, Madison fixed that and the two ghosts finally embraced each other. 
Nuclear scientist, Jeff Pfister
He might've been a nuclear scientist, but it wasn't without help. This character made a deal with the devil long before fans met him in Apocalpyse. As a result, he became one of the most powerful scientists in the world, complete with knowledge of "the cooperative." 
Meeting Michael Langdon, however, was the answer to his prayers for the end of the world. With Jeff Pfister's help, technology, and guidance, the antichrist helps bring the world to a screeching halt.
For other seasons of this series, Peters even portrayed known historical figures, including Andy Warhol and cult leader Charles Manson. American Horror Story: Apocalpyse is available for streaming on Hulu and Netflix.