'American Horror Story': Leslie Grossman Says This Character Is Her Favorite To Play
Leslie Grossman joined the American Horror Story universe in the seventh installment of the horror series, titled Cult (Season 7). Since then, she has made an appearance in Apocalypse (Season 8), 1984 (Season 9), and Double Feature (Season 10). Grossman has played many characters over the years, but one particular role is her absolute favorite.
Leslie Grossman became a recurring character in 'American Horror Story'
Before Leslie Grossman made her debut on American Horror Story in 2017, she worked alongside Ryan Murphey on two other television shows, Nip/Tuck and The New Normal. Murphy created both shows, which aired on FX and NBC. Soon, the actor joined the ensemble cast of the FX anthology series. 
Grossman portrayed Meadow Wilton in Cult, a former lover of cult leader Kai Anderson (Evan Peters). Also, she played Patricia Krenwinkel in the same season, a loyal follower of serial killer Charles Manson. 
Then, she went on to play Coco St. Pierre Vanderbilt in Apocalypse, the privileged daughter of a billionaire that is held captive in Outpost 3. Once a sanctuary for warlocks, Outpost 3 became a haven for people saved by the nuclear blasts caused by Michael Langdon (Cody Fern). 
In the ninth installment, 1984, Grossman portrayed Camp Redwood owner/serial killer Margaret Booth. Margaret is a devoted Christian and the sole survivor of the deadly massacre at the summer camp in 1970. Ultimately, she turns the cursed Camp Redwood into a refuge for children. But, Margaret's true intentions are exposed in the end.
Leslie Grossman says her favorite character is a 'complete sociopath'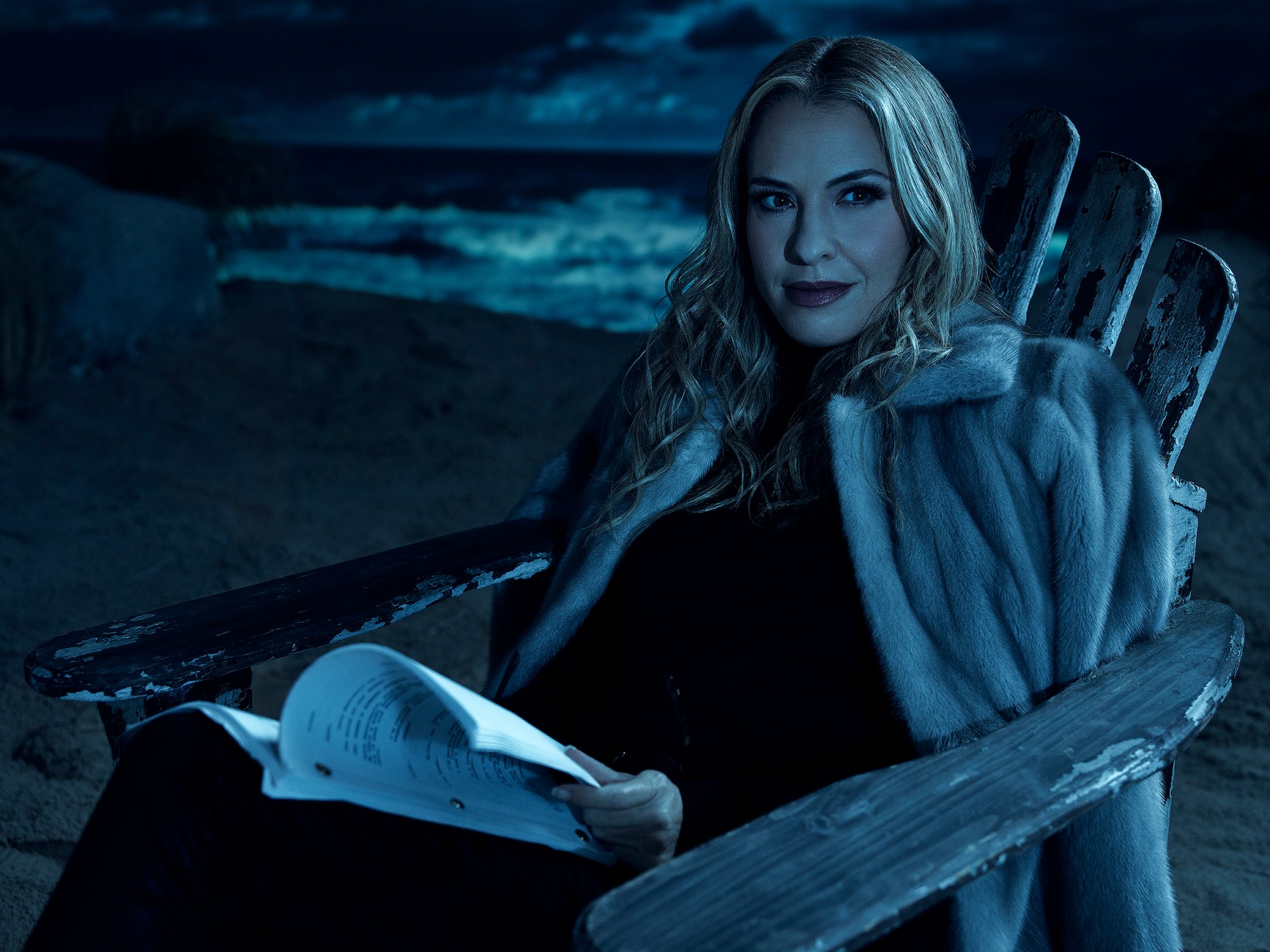 Grossman currently plays Ursula in the tenth season of American Horror Story, titled Double Feature. Ursula is a sinister literary agent who works closely with Harry Gardner (Finn Wittrock).
In an interview with Newsweek, the 49-year old actor shared that Ursula is her favorite character in the AHS universe, so far. "There was just a lot in Ursula that I recognized in the characters that I have come across professionally," she said. "Just that absolute disregard for anything involving a soul, and the only goal is money, power, and success, and that certain people are not burdened by a conscience."
Also, Grossman referenced the third episode in Part 1: Red Tide; Ursula aims to get ahold of the black pill Harry and others are using to amplify their talent. Additionally, she remains unbothered by the atrocities that occur around her. For example, when Harry's daughter Alma (Ryan Keira Armstrong) murders chief Burleson and drinks his blood, she doesn't flinch.  
"She's just a complete sociopath, and although she cares about what she cares about, which is money and success." she shares. "The police chief being brutally murdered, lying on a table bleeding out in front of her is just a minor bump. So that was a lot of fun to get to play."
Grossman loves to play Ursula on-screen
When asked if she had a favorite American Horror Story season, Grossman said choosing one would be like "choosing your favorite children." But, she admitted that Ursula is her favorite, and has a deep fondness for her. 
"I love all of them, but I will say this season that's airing now I think is my favorite. I love Ursula," she explained. "Even though the stuff she does is outrageous, she's actually quite grounded, and I do feel that she is the most grounded character that I've been able to play. This season feels like a Pinter play.
Lastly, Grossman shared that Ursula has the "best lines," making the role more fun to play."I get the best lines, and those monologues. When I first see them in the script, I think 'Oh my God, how am I going to do this,'" she added. "I don't know what it is, but I just love that I get to say those words. I love the people I get to act with, the hair and make-up and the clothes, the lighting, the crew."
American Horror Story: Double Feature airs Wednesdays at 10 p.m ET/PT on FX.