'American Horror Story': Lily Rabe Says This Episode Was the 'Most Terrifying' To Film
Many American Horror Story fans were patiently waiting for Season 10 to premiere on FX. Initially, the season was scheduled for a 2020 release. Due to the pandemic, the premiere date was pushed back. Ultimately, American Horror Story: Double Feature, the tenth installment in the series, returned to the small-screen in August 2021.
Lily Rabe portrays Doris Gardner in Double Feature Part 1 – Red Tide. Doris is a pregnant interior designer that moves to an isolated town in Provincetown, Massachusetts, with her husband, Harry Gardner (Finn Wittrock), and daughter Alma (Ryan Kiera Armstrong). Although the new season is gearing up to be an enjoyable watch, Rabe teases the worst is yet to come.
[Spoiler Alert: This article contains spoilers from American Horror Story: Double Feature Season 10, Episode 5]
Episode 5 featured a terrifying storyline for Doris Gardner
RELATED: 'American Horror Story': Fan Theories Suggest Season 10's Black Pills Are Connected to Season 5, 'Hotel'
The fifth episode is titled "Gaslight." At the beginning of the episode, Doris gives birth to a vampire hybrid. Although Doris is suspicious of the new town, Harry reassures her that everything will be fine. "We're more than OK. From now on, we're going to be great", he says. But, things are not great.
Soon after, Doris wakes up in a dream-like haze surrounded by Harry, Alma, Ursula (Leslie Grossman). They all encouraged her to rest because she endured childbirth. Fast forward to the nighttime, Doris hears the baby crying and goes to check on him. In the bathroom, Alma is sucking the blood from the baby's foot. Hysterical, Doris flees the room.
Ursula tried to convince Dories that she dreamt the entire ordeal. At first, Dories believes her. But then, she looks at the baby's leg and notices teeth marks. Rather than telling Doris more lies, Alma tells her the truth – that both she and Harry, along with the whole town, are vampires. 
Doris' story ends on a somber note
Alma offers "the pill," which turns humans into vampires. Doris rejects the pill at first. But she convinces her to take it. Doris soon transforms into a vampire.
However, the transformation doesn't go well. The pill causes the individual to become talented. For example, Alma learned to play the violin without practicing. But that doesn't happen to Doris. Instead, she ends up having zero talent.
Fully transformed, Harry and Alma send her out into the street. Ursula says: "There is nothing more tragic, pathetic, and sad than a person with no talent trying to make it in the world."
The episode concludes with Ursula taking Alma to see the Chemist, the creator of the pills. They pass by a graveyard and witness Doris eating a bunny, marking the episode's sad but terrifying end.
Rabe shares the most 'painful' moment in 'American Horror Story'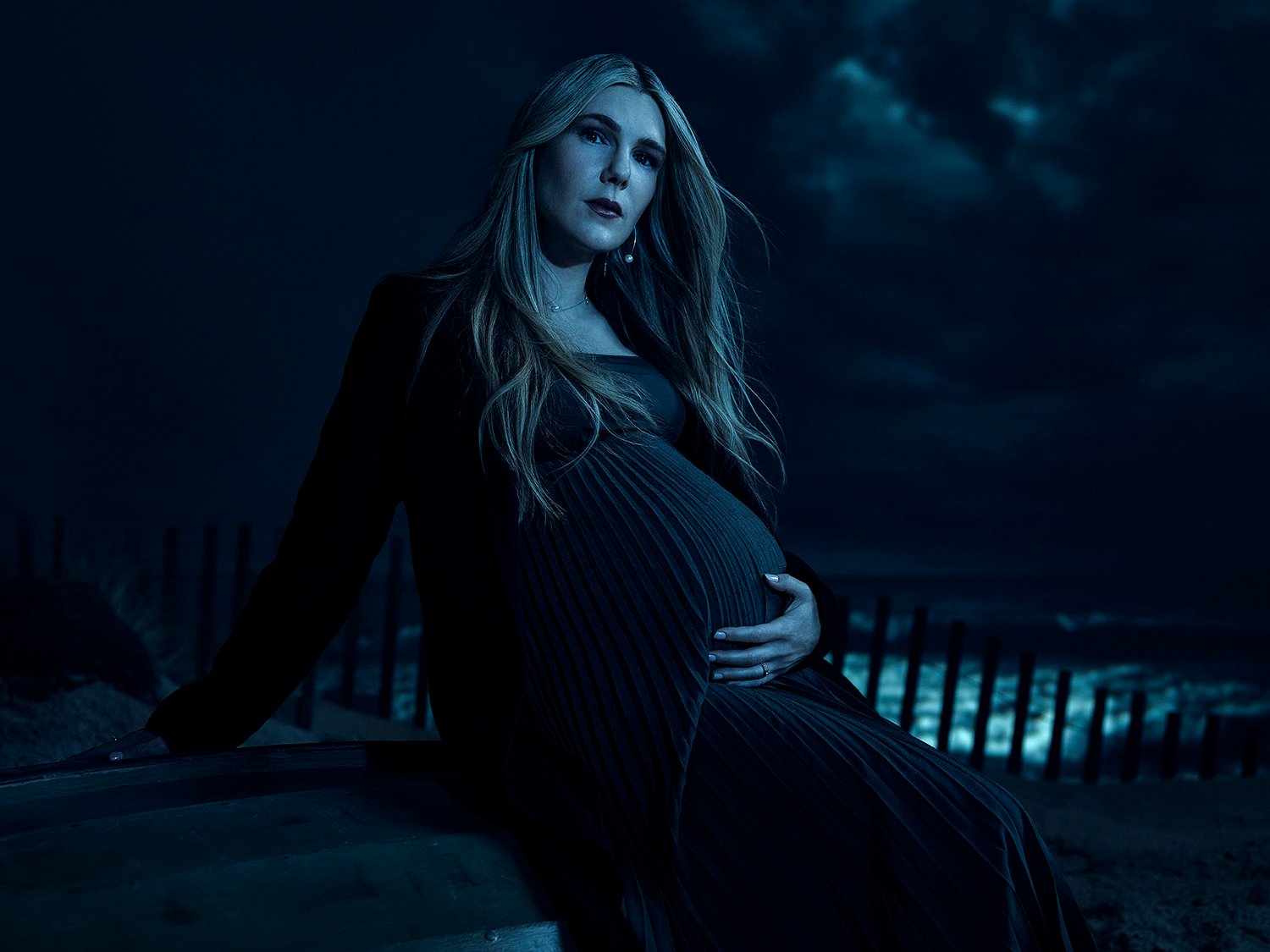 RELATED: Macaulay Culkin Joined 'American Horror Story' Season 10 Because of a 'Crazy, Erotic' Sex Scene
Rabe's performance in the episode was simply phenomenal. For instance, when Doris cried while shaving her hair was powerfully executed by the actor. The acting was gripping and by far the best we've seen from Rabe. But, this episode, in particular, was hard to film for the American Horror Story veteran.
In an exclusive interview with CinemaBlend, the actor shared that episode 5 in American Horror Story: Double Feature: Part 1 was the "most terrifying, painful" episode for her to film in the AHS universe.
"Episode 5 of the first part was one of my favorite episodes of my nine years on American Horror Story, but it was also perhaps the most painful, terrifying episode I've shot over my time," she explained.
American Horror Story: Double Feature will feature two parts that explore different narratives. Rabe went on to say that working on American Horror Story Season 10 was a glorious experience. "Oh, gosh, it was just like getting two for the price of one," she said.
"Because one of the things that are so great about doing the show – the most wonderful thing about doing the show as an actor, for me anyway – is getting to come in and play these different parts every year," she continued. "So getting to then do it twice over the course of one season was just, in keeping with what is so wonderful about doing the show, it was fantastic. I loved doing that.
Rabe has been a part of the AHS universe since the show began, first appearing in Murder House. She has appeared in nine seasons of the series, excluding Cult Season 7. She is one of the last remaining cast members from the first season, including Sarah Paulson and Evan Peters.
How to watch 'American Horror Story' Season 10
American Horror Story: Double Feature is currently airing on FX. Each episode airs weekly on Wednesdays at 10 p.m ET/PT on the network. Also, new episodes are available to stream the next day on Hulu.
While cable watchers can watch the anthology series live on TV, potential Hulu subscribers need a subscription to watch it on the streaming platform. Hulu offers a 30-day free trial. After that expires, the Hulu with ads plan has a membership fee of $6 a month. The Hulu without ads plan costs $12 a month. Lastly, there is a Hulu Live TV option that costs $65.