'American Horror Story': Just How Old Is Michael Langdon in 'Apocalypse'?
Any child born in a "Murder House" is sure to be trouble. Turns out, though, Michael Langdon was actually the son of Satan and the mastermind behind the apocalypse of American Horror Story season 8.
He seems wise and mature, but this character actually aged faster than normal people. Here's what we know about this character from multiple seasons of the award-winning series, American Horror Story.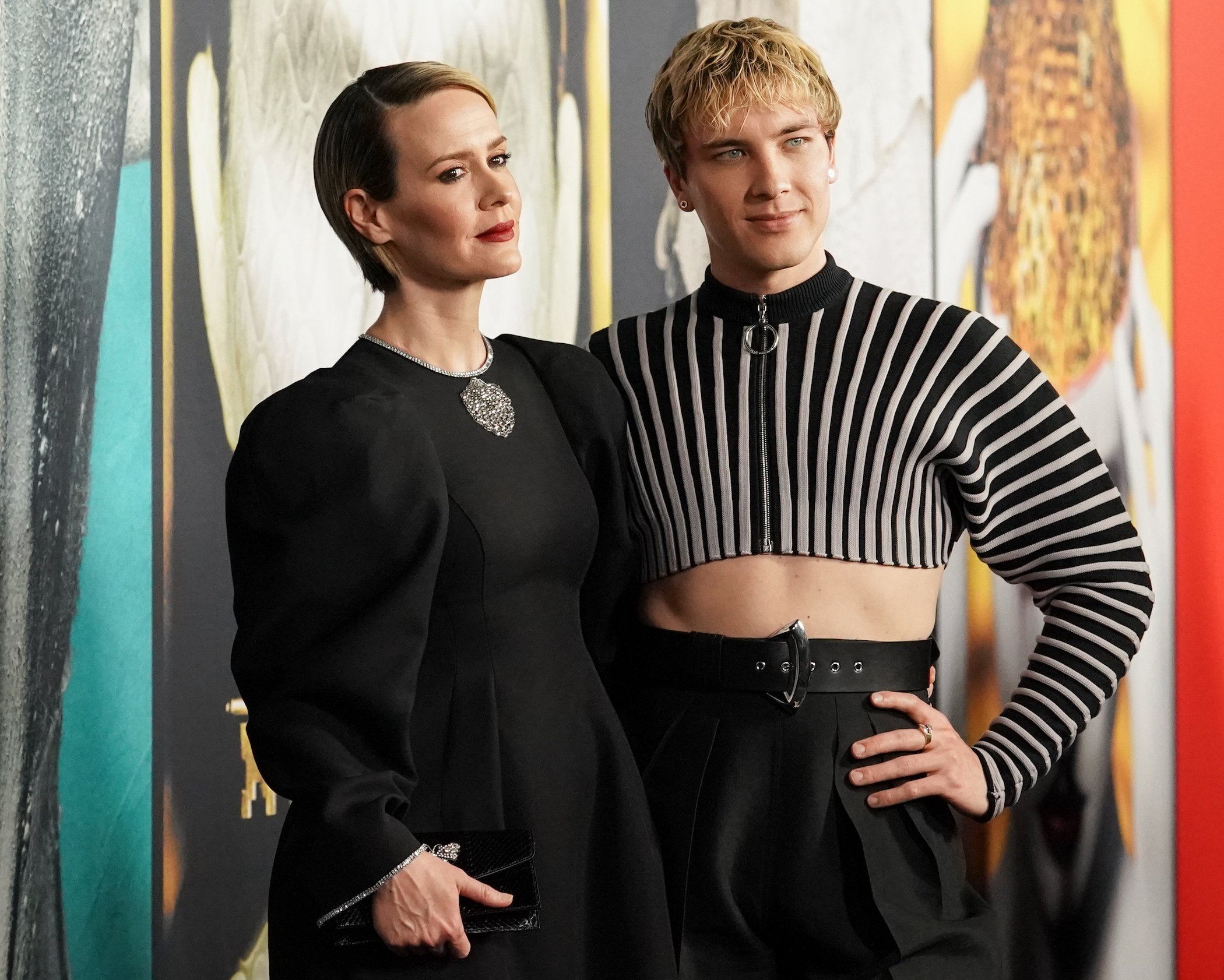 'American Horror Story' fans met Michael Langdon during 'Murder House'
American Horror Story: Murder House was filled with a few unique characters. That includes the "Rubber Man," who impregnated Vivien Harmon. Although her son is only somewhat seen during this season, fans learned that the father of this child wasn't her husband named Ben or the ghost named Tate.
Turns out, this baby named Michael is the spawn of Satan with a unique agenda of destroying the world. That started with the murder of his nanny during the finale of the first season.
Fans learned that this character was 3 years old when he murdered the nanny. His evil agenda, in turn, impacted how he aged during the later season, American Horror Story: Apocalypse. 
RELATED: Why AHS Fans Think Season 10 of 'American Horror Story' Has Something to Do With the Ocean
How old is Michael Langdon in 'American Horror Story: Apocalypse'
Thanks to a recap from Constance Langdon, viewers learned exactly what they missed since they last saw this character. Yes, she took the boy in after his 'parents" died, but the death of the nanny was just the beginning. It turns out, this character had a habit of clinging to death.
He murdered a priest. He tried to strangle his grandmother. Eventually, Constance just gave up and killed herself inside the Murder House. That wasn't before she discovered that this character aged several years seemingly overnight, saying he seemed like he was in a hurry to do something.
For that reason, Michael Langdon's exact age is a mystery. However, according to Pop Sugar, he starts living with his adoptive mother at age 5. 
Although he behaves like a 5-year-old, this character physically appears as a teenager. The bomb from Apocayplse went off in October 2021. That makes this character about 9 years old during season 8, although he physically and emotionally appears about 20 or 30 years old.
RELATED: For the First Time Ever, 'AHS' Spinoff Series, 'American Horror Stories,' Will Feature Hour-Long 'Contained' Episodes
Michael Langdon eventually met his demise during 'American Horror Story: Apocalypse'
Mr. Landon never officially said how old he was at the time of Apocalypse. Although this character was central to this season of American Horror Story, he eventually died at the hands of the witches.
This character will presumably not appear in future episodes of this FX original series. However, the actor behind this character, Cody Fern, starred in AHS: 1984 as one of the central characters.
American Horror Story: Apocalypse and American Horror Story: Murder House are both available for streaming on Hulu and Netflix.