Which 'American Horror Story' Star Has a Higher Net Worth, Evan Peters or Sarah Paulson?
After more than a year off, American Horror Story will finally return for season 10 on Wednesday, Aug. 25. This season of FX's anthology series is particularly exciting for many fans, as stars Evan Peters and Sarah Paulson will make their comebacks. Peters and Paulson have become two of American Horror Story's biggest faces, but how do their net worths compare?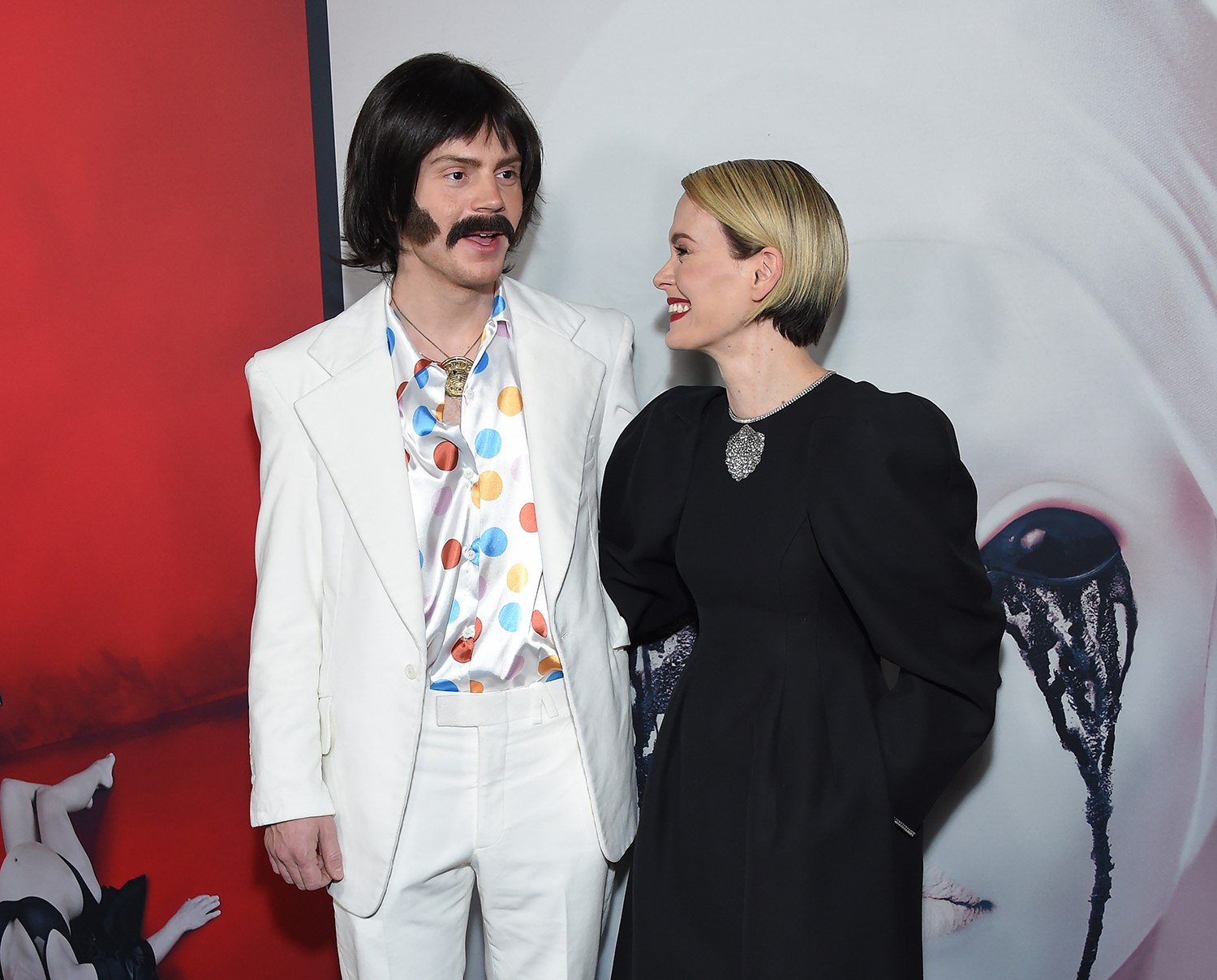 What is Evan Peters' net worth?
American Horror Story Season 10, called Double Feature, will air in two parts. The first, Red Tide, follows a writer named Harry Gardner (played by Finn Wittrock) and his family as Harry tries to conquer his writer's block in a seaside area called Provincetown. Peters will play a fellow writer named Austin Sommers, who befriends Harry during a visit to the town.
Peters has appeared in every American Horror Story season, except for season 9. However, his career spans far beyond his eerie characters in the anthology series. Peters had multiple television roles in the early 2000s, including Cooper Day in The Days, Seth Wosmer in Phil of the Future, and Jesse Varon in Invasion.
Peters later took on roles in films like An American Crime and Never Back Down. He also had a six-episode arc in One Tree Hill as Jack Daniels, followed by guest roles in Criminal Minds, Parenthood, The Office, and more hit shows.
The actor made his big break in American Horror Story Season 1, where he played Tate Langdon. The horror series paved the way for Peters to take on major roles in shows like 2021's WandaVIsion and Mare of Easttown. Currently, Peters is filming a 2022 TV mini-series called Monster: The Jeffrey Dahmer Story, in which he will play Dahmer.
According to Celebrity Net Worth, Evan Peters has a net worth of $4 million.
What is Sarah Paulson's net worth?
In American Horror Story: Double Feature — Red Tide, Paulson will play a woman nicknamed Tuberculosis (TB) Karen. The residents of Provincetown tend to describe Karen as "insane."
Like Peters, Paulson appeared in the first eight seasons of American Horror Story. Although she skipped season 9, the actor appeared in creator Ryan Murphy's other project, American Crime Story.
Paulson made her film debut in 1997 with Levitation. From there, she took on roles in TV series like American Gothic and Jack & Jill, as well as other movies like What Women Want and Held Up. Some of her later series include Deadwood, Studio 60 in the Sunset Strip, and Cupid. Paulson also made her Broadway debut in 2005 with The Glass Menagerie.
After joining American Horror Story in 2011, Paulson took on several more film roles. She's most known for 2013's 12 Years a Slave, 2015's Carol, 2018's Ocean's Eight, and 2019's Glass. In 2020, she starred in Hulu's thriller Run. She also starred in the series Mrs. America and Ratched that same year. Alongside American Horror Story: Double Feature, Paulson will appear in Impeachment: American Crime Story on Sept. 7.
Celebrity Net Worth lists Sarah Paulson's net worth as $12 million.
Evan Peters and Sarah Paulson have rejoined the 'American Horror Story' cast for Season 10
In 2019, Peters told Extra that he would "sit [American Horror Story Season 9] out." However, he didn't indicate a permanent departure from the series, so many fans remained hopeful that he would join the season 10 cast.
That same year, after Paulson left the show, she expressed interest in returning for season 10, but under one condition: only if Peters returned, too.
"I would love to [return for Season 10]. I need to be a part of it again," she told TV Guide. "I'd like to do something with Evan. I miss Evan, and I miss acting with Evan. So I'd love to have that experience again. If he'll come back, I'm back."
Much to longtime fans' delight, Peters and Paulson ultimately decided their American Horror Story days weren't over.
RELATED: Every Evan Peters 'American Horror Story' Character Ranked By Innocence