Will 'American Horror Story' Come Back in Time for Halloween and Spooky Season?
It wouldn't be Halloween without a new season of 'American Horror Story' — right? Here's what we know about the upcoming season of this series.
If you're looking for a good scare and great acting, look no further than the FX original, American Horror Story. With season 10 confirmed some fans are wondering whether American Horror Story has been delayed due to the coronavirus (COVID-19) pandemic? When should fans expect season 10 to premiere? Here's what we know about future episodes of this horror series.
'American Horror Story' typically premieres during the fall
October, Halloween, and American Horror Story just go well together. In the past, this Emmy-award winning horror series premiered during the fall, often landing around the same time as "spooky" season. That tradition might be changing for season 10.
Unfortunately for fans of this series, new episodes of this FX horror series may be debut in the fall. Production has officially paused on season 10 of American Horror Story, due to coronavirus social distancing and "stay-at-home" orders. 
'American Horror Story' paused production on season 10
Fans may have to wait a little longer for future episodes of this horror series. According to Showbiz Cheat Sheet, production on season 10 has officially been postponed. On Watch What Happens Live with Andy Cohen, Leslie Grossman shared that the show's team was two weeks from filming before production was shut down. 
"We were two weeks from starting shooting. Everything got pulled," Grossman said on April 21. "So we are in a waiting game just like everybody else is in a waiting game. All production is shut down. Every movie, every TV show, everything is shut down."
This news comes just weeks after Hulu added American Horror Story to its streaming library. The FX original is also available on Netflix, although the most recently released season, AHS: 1984, is only available on Hulu.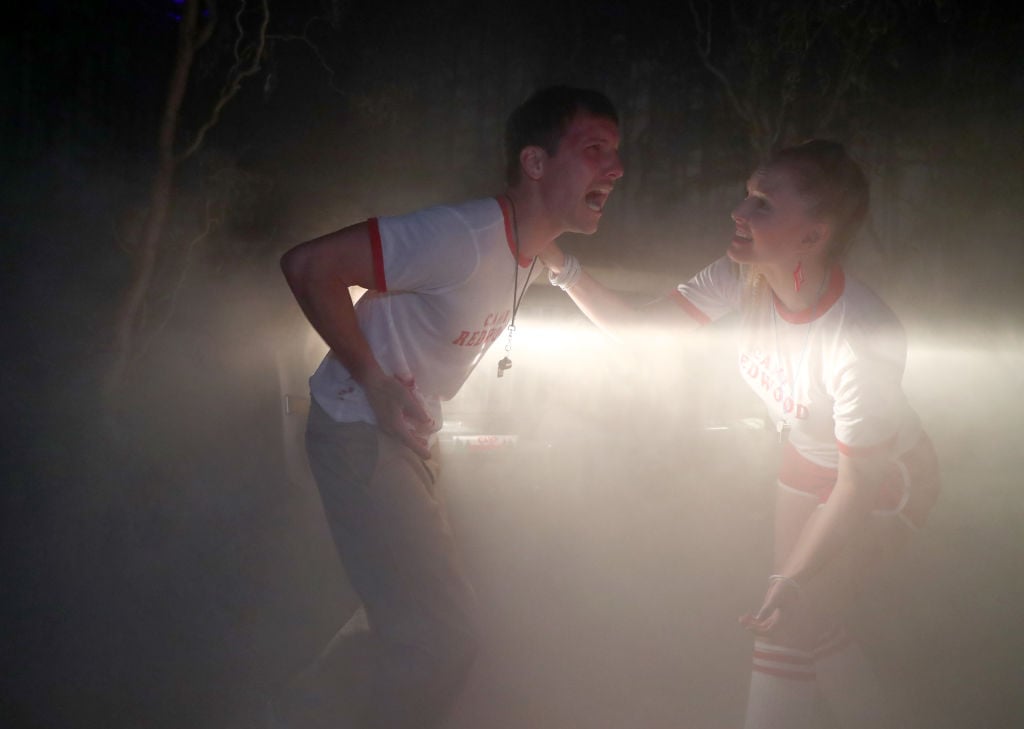 When will season 10 of 'American Horror Story' debut?
There has never been an official premiere date for season 10 of this series. Because production has halted, some fans expect the new episodes either later in 2020 or even during early 2021. However, this upcoming season isn't the only one on the way, as this horror series has been renewed for the next three seasons.
"Ryan and Brad are the undisputed masters of horror TV, having created the anthological limited series with American Horror Story and sustaining its success for nearly a decade as FX's highest-rated series," John Landgraf, the chairman of FX Networks and FX Productions, said in a statement. "We are grateful to them and Dana Walden and our studio partners for committing to another three years."
Presumably, production will begin on the future seasons after the 10th season. So far, fans learned who will be in the cast for upcoming episodes, even that Macaulay Culkin will appear. There's also something to do with an ocean, although not much has been revealed regarding the theme of the next season. 
Season 10 of American Horror Story is still in the works. Until then, fans can watch already-released episodes of American Horror Story are available for streaming on Netflix and Hulu.