'American Horror Story': The New England Vampire Panic and a Provincetown, Massachusetts, Serial Killer Might Have Inspired Season 10
American Horror Story Season 10 is officially underway, bringing viewers a brand new story. The first half of the two-part season, Double Feature: Red Tide, takes place in Provincetown, Massachusetts, which also happened to be season 10's filming location.
Creator Ryan Murphy has yet to reveal this season's inspirations, but American Horror Story has often been known to draw from true stories. For example, season 5, Hotel, drew inspiration from the infamous Cecil Hotel, while season 1, Murder House, channeled the 1966 Richard Speck Massacre. As for American Horror Story Season 10, Murphy might have drawn from a few events in Provincetown and New England.
[Spoiler alert: The following story contains spoilers for American Horror Story Season 10 Episodes 1 and 2.]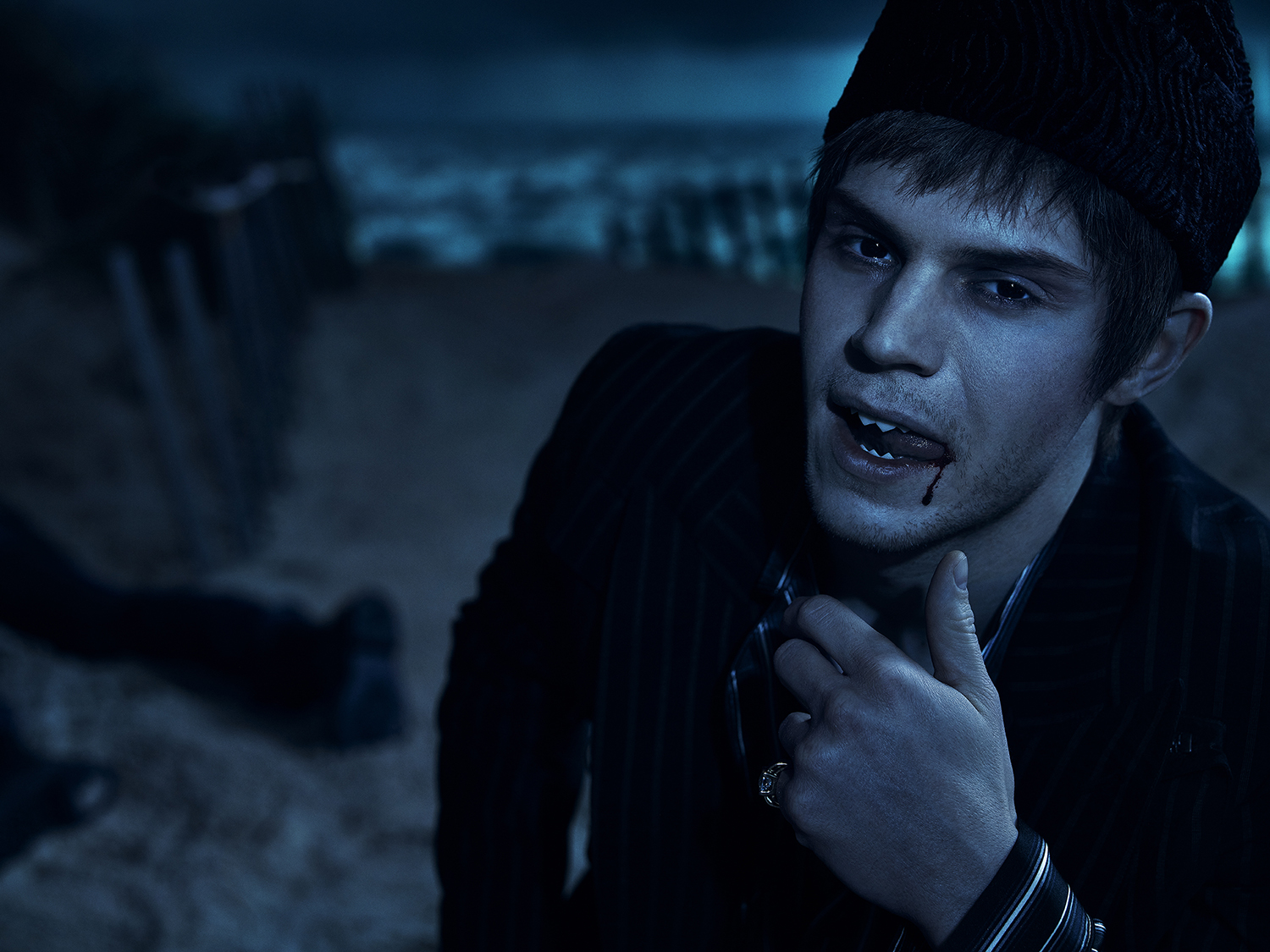 'American Horror Story' Season 10 takes place in a beach town seemingly filled with vampires
The first two episodes of the season aired on Aug. 25. In episode 1, a writer named Harry Gardner (played by Finn Wittrock) travels with his wife, Doris (Lily Rabe), and daughter, Alma (Ryan Kiera Armstrong), to Provincetown. There, Harry plans to write a new screenplay, but he experiences serious writer's block. Meanwhile, a mysterious man with sharp teeth chases Doris and Alma on their first day in town, but police write the incident off as a drug-fueled rage.
After hours of struggling to write, Harry visits a local bar, where he meets fellow writers Austin Sommers (Evan Peters) and Belle Noir (Frances Conroy). Later, Austin offers Harry a drug that he claimed would inspire Harry and bring him success. Feeling desperate, Harry takes the drug and finishes his screenplay. However, there's a catch: he craves human blood.
It seems the pill does work, but it basically turns its users into vampires. The episodes set the stage for a very bloody season.
A tuberculosis outbreak in New England led to a 'vampire panic'
Interestingly, American Horror Story Season 10 includes a character nicknamed "Tuberculosis (TB) Karen," played by Sarah Paulson. This may be a nod to the 19th-century tuberculosis outbreak in New England, which led to a "vampire panic."
According to New England Today, tuberculosis rapidly spread through New England before the 1790s. Those who contracted the disease, also known as "consumption," experienced symptoms of a chronic bloody cough, weight loss, and a high fever. Rumors began to spread through the region that vampires caused the highly contagious disease.
In Rhode Island and Vermont, especially, many families of tuberculosis patients also experienced symptoms. Many believed that the only way to stop the spread and eliminate the "vampires" was to exhume the dead bodies of patients and burn their organs.
The New England vampire panic includes stories of several families burning their loved ones' bodies. One of the most notable cases is Mercy Brown. Mercy's mother died of tuberculosis in 1883, followed by Mercy's sister seven months later, according to New England Today. Mercy and her brother, Edwin, later caught the disease, and Mercy died.
The family's father, George, burned the bodies to save his other children. At the time, the Providence Journal reported on the town medical examiner's findings in Mercy's body:
Dr. Harold Metcalf, the medical examiner of the district, who examined the bodies…without exceptional results, according to his own belief, but found in one of the bodies…when he removed the heart and liver from [Mercy's] body, a quantity of blood dripped therefrom. 'The vampire,' the attendants of the doctor said — and then, conforming to the theory of the necessity of destroying the vampire, burned the heart and liver.
Provincetown had a serial killer named Antone 'Tony' Costa, also known as the 'Cape Cod Vampire'
Some American Horror Story fans have also suggested a Provincetown serial killer might have inspired season 10. According to Boston.com, in 1969, Antone "Tony" Costa was convicted of killing two women in the town. He was believed to have murdered and dismembered "between four and eight women in total."
The media nicknamed Costa the "Cape Cod Vampire" when court details of his murders alleged that he bit his victims and removed their hearts. However, according to Murderpedia, true crime author Leo Damore said in his book, In His Garden, that the detail about the hearts was untrue.
So far, American Horror Story Season 10 has not drawn any clear connections to Costa's case, but it does seem like something Murphy would reference. Perhaps fans might notice similar details in future episodes.
American Horror Story airs on FX on Wednesdays at 10 p.m.