Where Was 'American Horror Story' Season 10 Filmed?
Settings often play a big role in the horror genre, and American Horror Story is no exception to that rule. The FX show's latest outing, American Horror Story: Double Feature, kicks off with the Gardner family arriving in an eerie coastal town covered in beiges and greys. The later episodes will transform the season into a period piece, transporting viewers back to the 1950s and throwing aliens into the mix. Both halves provide an interesting backdrop for the new stories Ryan Murphy is telling. Where was American Horror Story Season 10 filmed?
What is 'American Horror Story' Season 10 about?
American Horror Story Season 10 — also dubbed Double Feature — consists of two separate parts. Part 1, Red Tide, will comprise the first six episodes of the season. It will show viewers the horrors the Gardner family experiences after moving to Provincetown, Mass. Most of them involve bloodsucking monsters and a little black pill. Harry Gardner (Finn Wittrock) gets himself wrapped up in
Details about the second half of the season — Death Valley — are sparse, but FX did drop a teaser on its YouTube channel. The parts set in the 1950s embrace black-and-white footage. However, it looks like parts of the narrative take place in the present day.
The teaser confirms Neal McDonough, Nico Greetham, Kaia Gerber, Lily Rabe, Sarah Paulson, Rachel Hilson, Angelica Ross, Cody Fern, Rebecca Dayan, and Leslie Grossman will appear in Death Valley. Aliens will show up at some point as well. How Part 2 will tie into Red Tide — assuming it does at all — remains a mystery.
Where was 'American Horror Story' Season 10 filmed?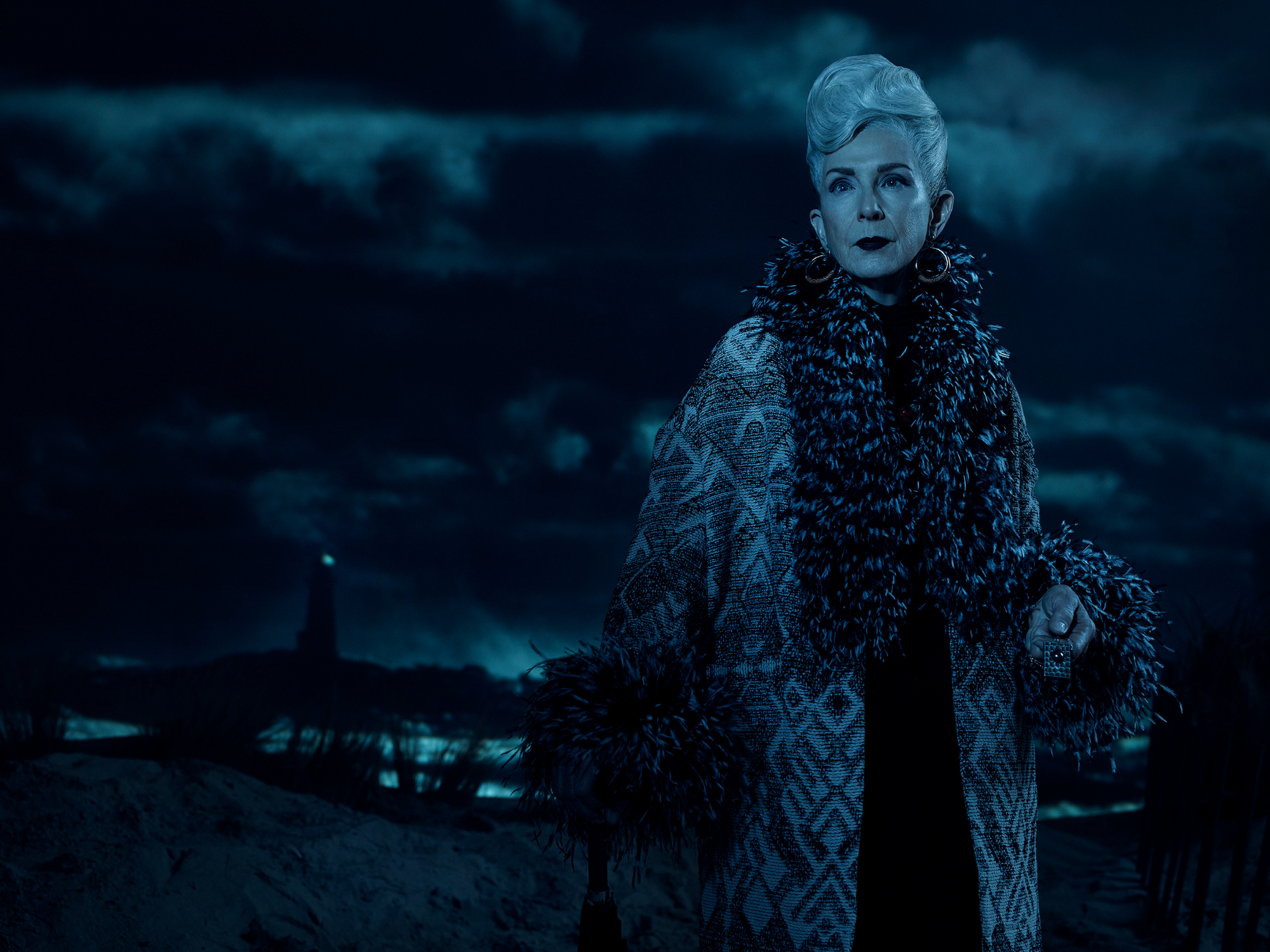 American Horror Story Season 10 was filmed on both the east and west coasts. The episodes that comprise Red Tide, were shot primarily in Provincetown, Mass., where the story takes place. According to Boston.com, the cast and crew were in town from March 1 to 12. The outlet states they used 19 locations in total to bring Red Tide to life, including Pilgrim Monument, Mews Restaurant, and Winthrop Street Cemetery.
Anthony Fuccillo, director of tourism for Provincetown, expressed enthusiasm over the FX show's decision to film there. He told Boston.com:
"We think it's great exposure for the town. It's good for the film industry to have a town like ours to utilize. It will bring additional business for the town, and is good for economic development, especially this time of year."
Additionally, some scenes for American Horror Story Season 10 were filmed in various parts of California. The Cinemaholic reports the show used the coastal town of Oxnard, Calif. for shooting, a fact backed by fan sightings. Malibu, Port Hueneme, Bel Air, and Culver City also served as filming locations, along with the California desert. The latter will likely appear as the backdrop for Death Valley.
How can fans watch the next episode of the FX show?
The first two episodes of American Horror Story Season 10 premiered on FX on Wednesday, Aug. 25 before heading to Hulu the next day. That setup will continue for the rest of the season, with one installment airing every Wednesday then becoming available to stream the day after.
The new season comprises 10 episodes in total. Six of them make up Red Tide, while the remaining four encompass Death Valley. That means fans have eight more weeks of AHS to look forward to, leading right up to Halloween. After a year without the FX show, that's nothing to scoff at.