'American Horror Story' Fans Already Think Season 10 Is Leagues Ahead of Other Recent Seasons
American Horror Story just kicked off its 10th season, and fans are already applauding the FX show's newest outing — if only because they're enjoying it more than other recent chapters. AHS: 1984 received mixed feedback from fans, and some longtime viewers have even accused the last several seasons of spiraling downward. That's not to mention the disappointment surrounding spinoff American Horror Stories, which aired its finale right before the original series returned. American Horror Story Season 10 is giving fans hope they might see an outing as beloved as Asylum or Coven. Hopefully, it's not too soon to make that call.
What is 'American Horror Story' Season 10 about?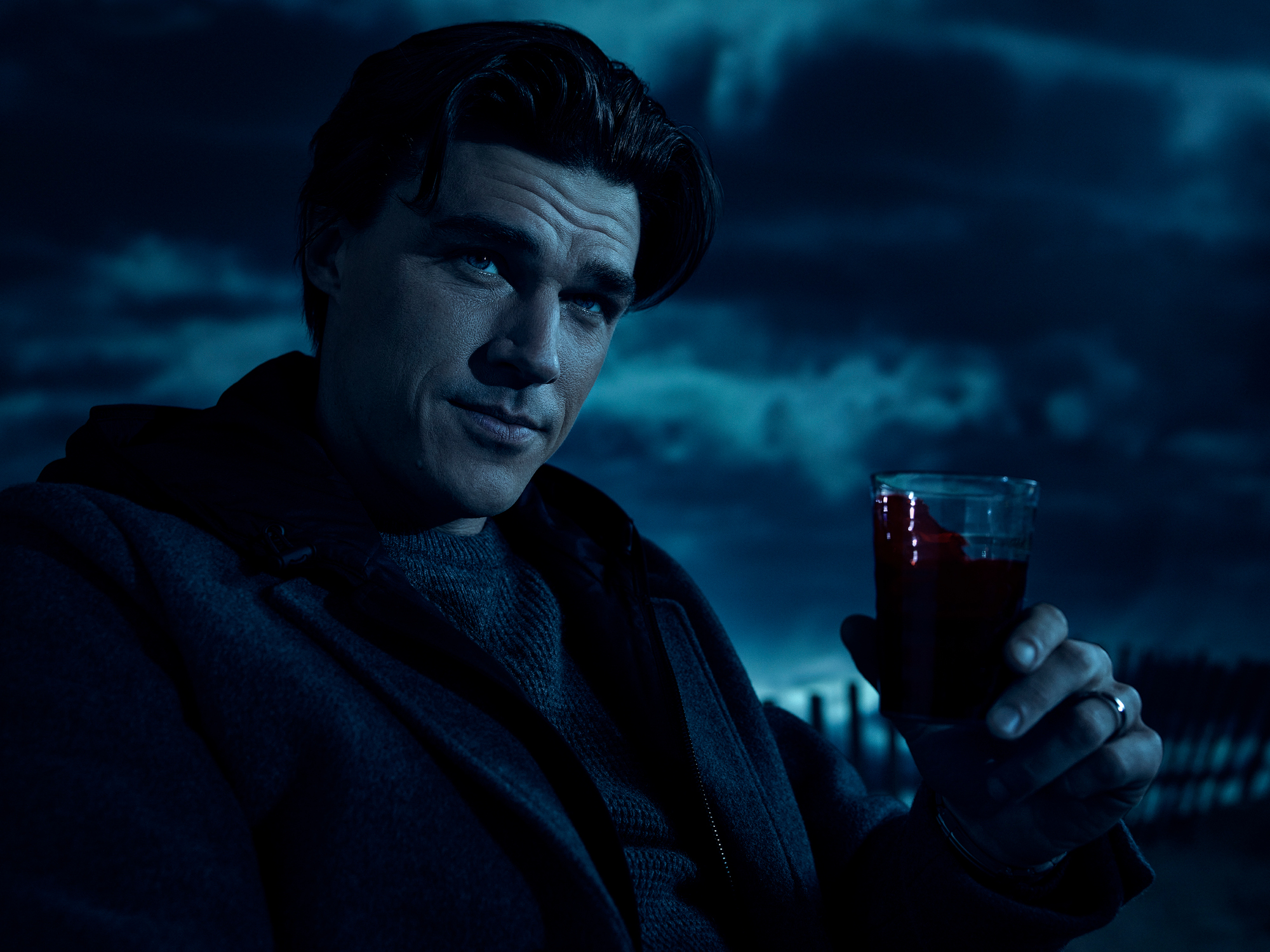 American Horror Story Season 10 — also dubbed American Horror Story: Double Feature — will comprise two separate parts: Red Tide and Death Valley. The season premiere kicked off Red Tide, which will tell a story related to the sea. Although fans were initially expecting sea monsters or sirens, the first two episodes introduce blood-sucking humans as their monster of choice.
Red Tide opens with the Gardner family moving to Provincetown, Mass., where screenwriter Harry Gardener (Finn Wittrock), his wife Doris (Lily Rabe), and their daughter Alma (Ryan Kiera Armstrong) seek out a fresh start. Harry is struggling with his writing career, while Doris is pregnant and hoping to revive her job as an interior designer. When the family is attacked by unsettling pale creatures, however, they decide to head back to the city — at least, until Harry becomes wrapped up in something far more sinister that keeps him pushing for "one more week" in the strange town.
Details about the plot of Death Valley have been kept more tightly under wraps, but fans do know it's set during the 1950s and will include aliens. How it will connect to the first half of American Horror Story Season 10 remains a mystery, but thankfully, fans won't need to wait too long to find out.
Fans love 'Double Feature' more than other recent seasons of the FX show
Following the arrival of American Horror Story Season 10's first two episodes, fans headed online to share their initial thoughts. Many of them described the beginning of Double Feature as a breath of fresh air. Those who didn't enjoy American Horror Stories or previous seasons of the original show are hopeful the new episodes will rejuvenate their love for the anthology series.
"The acting and writing are just so much better this season compared to 1984, I'm so relieved," one Redditor wrote.
"Is this the best AHS in a long time or have I just really been missing it?" another Redditor asked. Responses ranged from, "it's the best it's been in a LONG time" to "definitely the most interesting season for me since Freakshow."
"Seriously so excited for more of this season," another fan wrote on Reddit. "It's oh so much better than the last couple seasons we've had."
One Redditor even thinks this could be the best season of American Horror Story yet — if only because it's less campy. "This may be the best season yet," they said. "It seems Ryan [Murphy] is treating it much more seriously and less camp. I love it."
The reactions to season 10 bode well for the FX series, but hopefully, it will continue to impress viewers. With only two episodes in the books, there's still plenty of time for the story to fall short of its potential. Perhaps the two-part approach will help it in that regard.
When do new episodes of 'American Horror Story' Season 10 air?
Those interested in checking out American Horror Story Season 10 — especially after it's received so much love from fans — can catch new episodes on Wednesdays. Double Feature premiered Aug. 25 on FX at 10 p.m., and the remaining installments will continue to arrive at the same time every week.
New episodes will also be available to stream on Hulu starting the day after they air. The streamer has every season of the FX show available to watch, as well as the recent spinoff series. It's the perfect platform for fans looking to compare the new episodes to what came before.