'American Horror Story' Season 10: Macaulay Culkin Joined Series for 'Crazy, Erotic Sex' Scenes With Kathy Bates
Macaulay Culkin didn't have to be coerced into his 'American Horror Story' role thanks to Kathy Bates.
Macaulay Culkin is perhaps most famous for going from being a wildly successful child star to a virtual recluse. These days, the star has been making a subtle re-entry into the world of entertainment, and fans are excited to see the now 39-year-old actor come back to the spotlight.
Now they can be rewarded with a whole new role for Culkin as he joins the cast of fan-favorite American Horror Story for its tenth season. It turns out that Culkin was quick to take the role when he learned of one juicy fact: his character would have "crazy" sex scenes with Kathy Bates! 
Macaulay Culkin famously vanished from the spotlight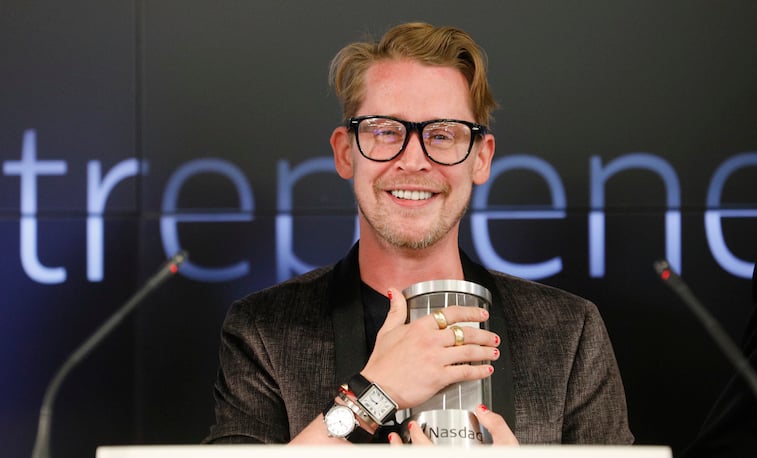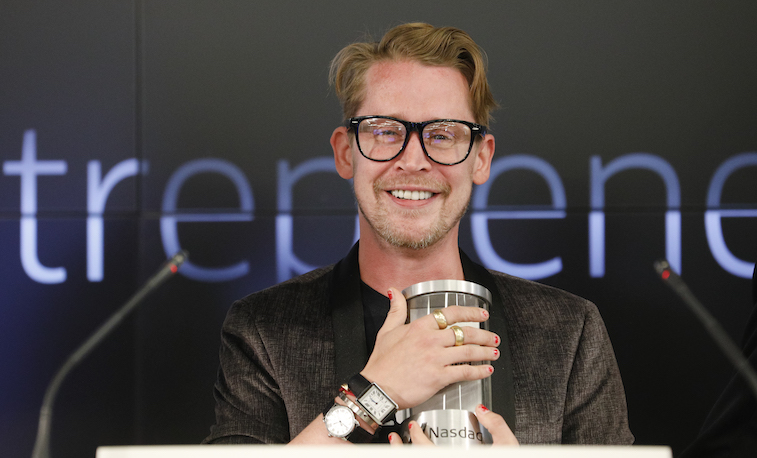 Without a doubt, Culkin's most famous role to date is his portrayal of clever troublemaker Kevin McCallister in the Home Alone film franchise. Culkin played the role when he was just ten years old, and he followed it up with a sequel that was also successful. Shortly after, he portrayed the ill-fated Thomas J. in the heartbreaking classic My Girl.
Playing the title character in Richie Rich and a murderous child in The Good Son further showcased Culkin's range. Demonstrating that he was superb at both comedy and drama, while still a pre-teen, made it look like Culkin was set for a lifetime of cinematic achievements. Instead, he shocked the world by stepping away from the spotlight when he was just 14. 
It would be years later before a young adult Culkin would return to entertainment, but he mostly stuck to voice work on Seth Green's Robot Chicken project. He did eventually return to film, but his roles were much more indie with a clear preference for a specific style.
The biting satire of Saved! and the strange aesthetic of Party Monster showed a much more mature — and perhaps odd — side of Culkin than his adoring childhood fans remembered. 
His childhood roles still overshadow Macaulay Culkin today
While Culkin has certainly been busy in the entertainment world, it's still his childhood roles that people most remember. In some ways, Culkin has leaned into this reality.
In late 2018, a Google commercial featured an adult Culkin speaking to his Google Home device with plenty of references to his role as Kevin McAllister. The star is also often asked about the role in interviews. 
Culkin's adult relationship with his fans has been somewhat odd. In late 2018, Culkin let fans take a poll to determine his new middle name. The winning choice was "Macaulay Culkin," so he promised to legally change his name to Macaulay Macaulay Culkin Culkin in the new year. Stunts like this one have left fans perplexed and fascinated by the star. 
Macaulay Culkin will be on 'AHS' 
The tenth season of American Horror Story is set to premiere in the fall of 2020, and Culkin will be joining the star-studded cast. When asked about the casting addition, the show's creator Ryan Murphy explained how he enticed Culkin to join: "I told him he has crazy, erotic sex with Kathy Bates."
According to Murphy, Culkin responded with, "This sounds like the role I was born to play." He signed up right away. 
The teaser Murphy posted on Instagram for the new season reveals little else about what to expect. It's just a list of cast member names appearing over some rolling ocean waves.
Bates' name appears first and is immediately followed by Culkin's. We can see that series favorites Sarah Paulson and Evan Peters will also be making a return. 
There's really no telling what Murphy is up to. American Horror Story is famous for its twists, turns, and fearless embrace of the gory and erotic. Hopefully, Culkin knew just what he was getting himself into!