'American Horror Story' Season 10: Why Sarah Paulson Is 'Excited' to Work With Macaulay Culkin
'American Horror Story' Season 10 star Sarah Paulson on Macaulay Culkin's new role after reading the premiere.
It might be a while before American Horror Story Season 10 is released on FX, but the star-studded cast, including fan-favorite Sarah Paulson and newcomer Macaulay Culkin, has fans hoping the forthcoming cycle will be worth the wait. Then in a recent interview, Paulson fed into the excitement and teased Culkin's "thrilling" role. 
Macaulay Culkin was cast in 'American Horror Story' Season 10
In February 2020, co-creator Ryan Murphy unveiled the American Horror Story Season 10 cast on social media. The list included familiar faces like Kathy Bates, Evan Peters, Angelica Ross, Billie Lourd, and Leslie Grossman — just to name a few. But Culkin was the only new arrival. Then in an interview with E! News published in May, Murphy shared why he wanted the actor for the FX anthology series. 
"I have always loved Macaulay Culkin's work," Murphy said. "I love the stuff he did in Home Alone, I also loved the sort of the older, more recent stuff that he did. And he hasn't worked in a while."
Then the showrunner revealed what really drew Culkin to the American Horror Story role. 
"I have this very, very great insane part. And I asked to speak to him on the phone and he said OK," Murphy said. "I told them the character, and I told him he has crazy, erotic sex with Kathy Bates and does other things. And he paused and he goes, 'This sounds like the role I was born to play.' So, he signed up right then and there."
Sarah Paulson discusses Macaulay Culkin's part in 'American Horror Story' Season 10
When speaking with Collider to promote Netflix's Ratched, Paulson opened up Murphy's decision to cast Culkin on American Horror Story Season 10. 
"I think it's so brilliant of Ryan to do something like that," Paulson said. She also revealed Culkin's new AHS role will be quite unexpected in the first two episodes. That is, if you consider his acting background.
"A great big swath of the people that love Macaulay Culkin love him from a particular era when he was a child," Paulson said. "To watch him do some of the very grown-up things he's gonna be doing – because I've read the first two episodes – and turning all of your expectations on its head will be thrilling for the audience and good fun."
Paulson then confirmed she gets to witness Culkin's work first-hand. "I do get to work with him," she said. "So I feel really excited about that."
When will 'AHS' Season 10 premiere on FX?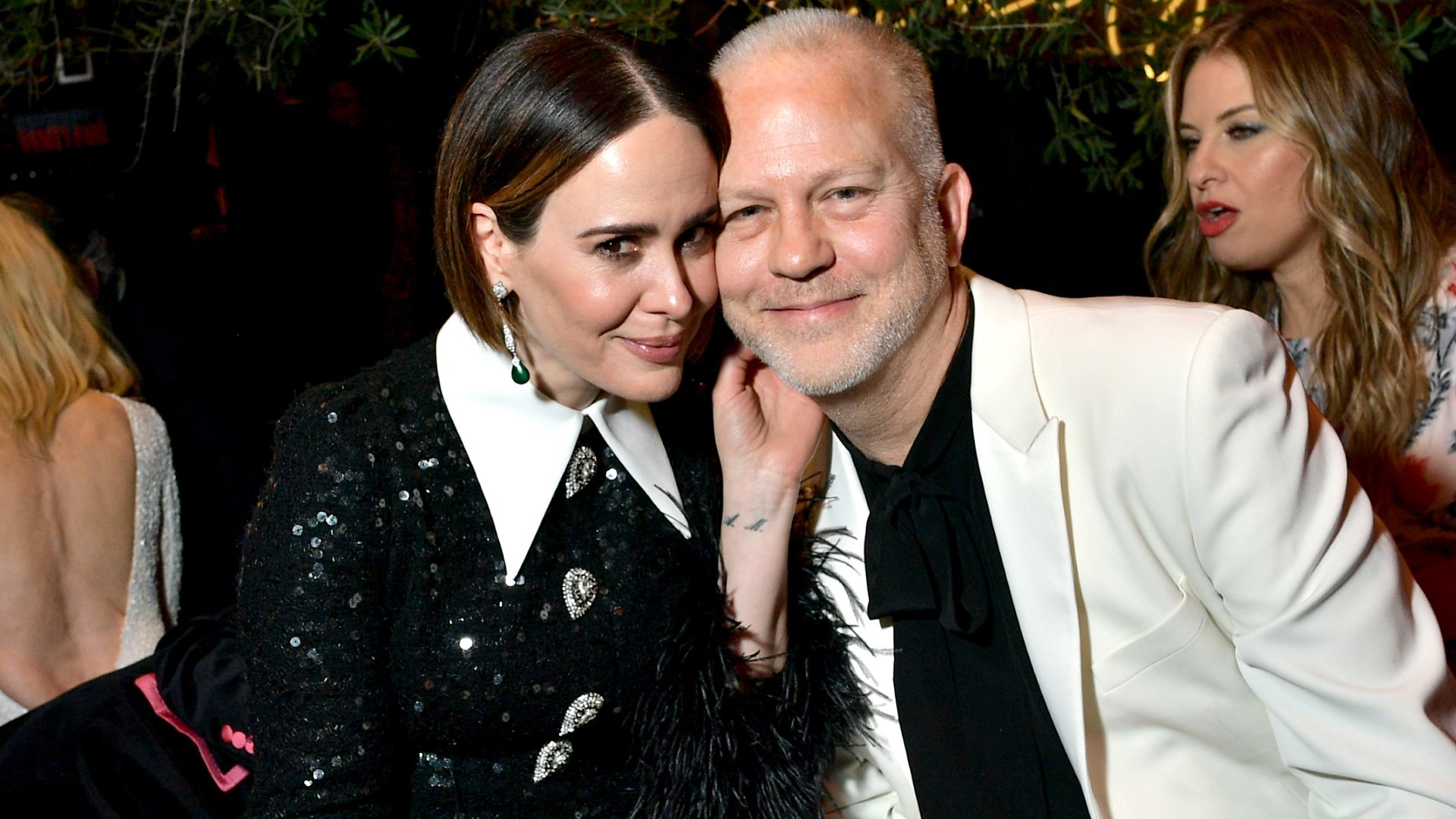 As you may know, FX already revealed the American Horror Story Season 10 premiere won't air until 2021. According to Grossman in April, production shut down two weeks into filming due to the coronavirus (COVID-19) pandemic. That said, the scripts for the new AHS season were already written, and the actor hinted they were "really excellent."
Meanwhile, Murphy provided fans with an update on Instagram, confirming production will resume in October.
"Looks like American Horror Story Season 10 is go for an October (fitting) production launch," he wrote on the social media platform. "Thanks to everyone who is working hard to assure a safe start for the cast and crew."
Check out Showbiz Cheat Sheet on Facebook!