'American Horror Story' Season 10 Title Revealed
More details are finally coming out about American Horror Story Season 10. The anthology series usually drops a new season every year that follows different characters in a fictional creepy location, but this one has faced delays due to the coronavirus (COVID-19) pandemic.
In the meantime, show creator and writer Ryan Murphy has kept fans in the loop with different updates and teasers on social media. The biggest update yet came over the weekend of March 19, when Murphy revealed the title of American Horror Story Season 10.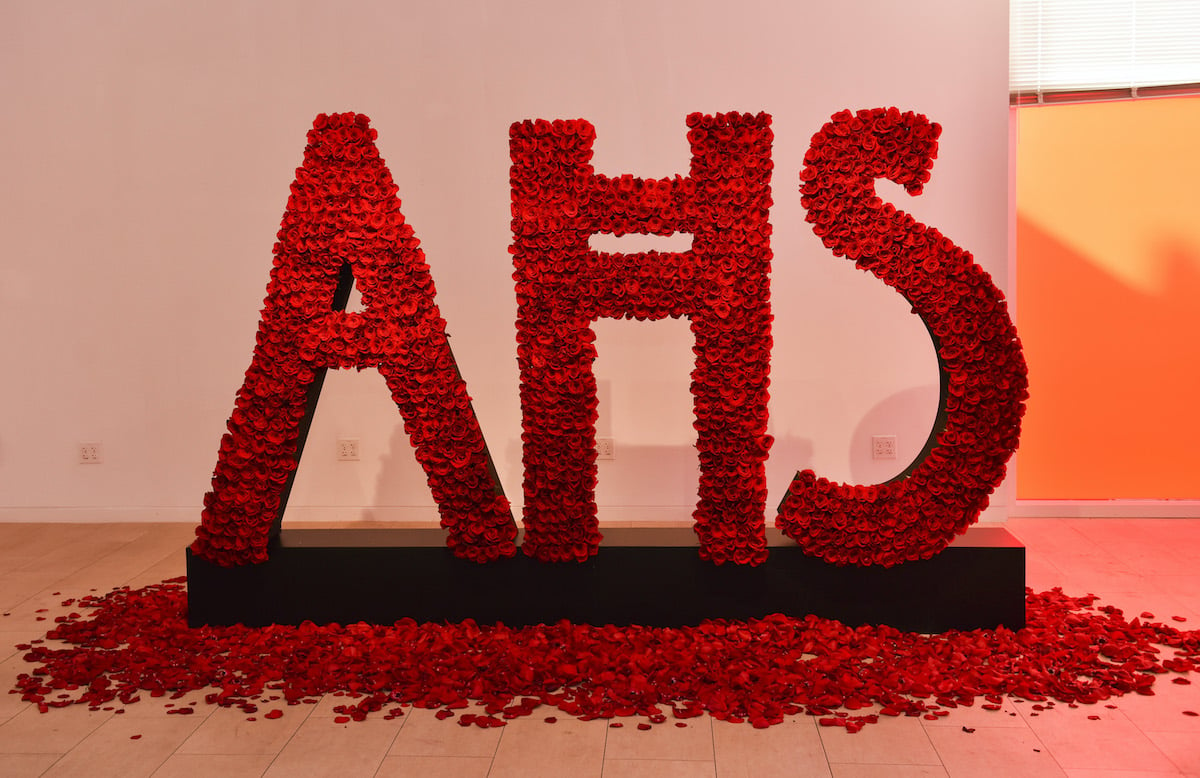 What to know about 'American Horror Story' Season 10
Titled Double Feature, the show will tell two different tales in this one season. "Two horrifying stories … one season," the video on Murphy's page said as footage played of waves gliding across the sand. "One by the sea … one by the sand. More to come…"
The format is a first for American Horror Story, which has been on the air since 2011. Up to this point, all of the seasons have been centered around one theme and story — from the haunted house in season one to the apocalypse in the eighth season. But after nearly 10 years, it looks like the crew is ready to shake things up.
Unfortunately, there's not much information out about the exact storyline. But there are plenty of guesses based on this clip and past promotional images, including that it might center on a mermaid, shark, vampire, or sea monster. So far, all we know for certain is that the creature will have killer teeth, as Murphy previously said on Instagram.
When does it air?
A source previously told Us Weekly that production would begin on Feb. 1 in Provincetown, Massachusetts and run until March 6.
"All of the cast, writers, and production have rented houses there," the insider said in a January report. "All the houses are very close together. They should all be able to hang out and house-hop very easily! One of the main writers has a big house right on the beach."
If that's true, it seems there's a chance the show could come back sometime between the end of 2021 and the first half of 2022. But don't quote us on it.
When it does return, you can expect to see some familiar faces. Sarah Paulson, Evan Peters, Kathy Bates, Angelica Ross, Billie Lourd, Lily Rabe, Finn Wittrock, and Leslie Grossman are among those coming back to the show. But there are also some new folks, including veteran actor Macaulay Culkin, whose character will have "crazy, erotic sex with Kathy Bates," according to Murphy.
"I'm excited for him to be in my world because I think…I'm gonna want to do a lot of things with him if he wants to work, because I think he's fascinating and interesting, and I think he has a soul," he said of Culkin in an interview with E! News. "There's both a lightness and a darkness with Macaulay Culkin that I'm attracted to."
We can't wait to see how it all comes together when the show is finished. In the meantime, check out more of our AHS coverage below.