What 'American Horror Story' Season Was Leslie Jordan In?
American Horror Story is known for its recurring cast members. Jessica Lange appeared as Fiona Goode, Sister Jude, and Constance Langdon. Cody Fern appeared as Michael Langdon and jazzercise instructor Xavier.
Leslie Jordan also had several American Horror Story characters.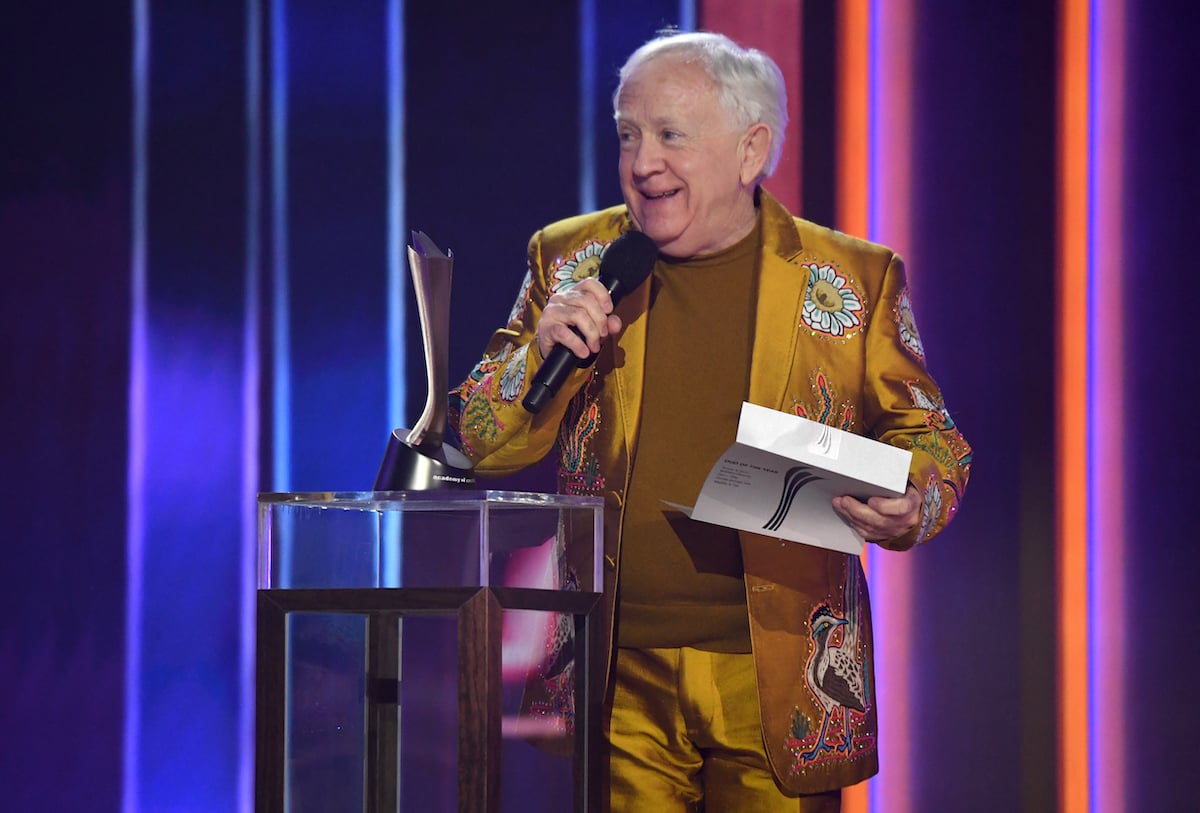 Some 'American Horror Story' cast members returned for several seasons
There are plenty of scary stories with this FX original, most of them told by recurring actors who portray different characters. Two of the best-known actors from this series are Evan Peters and Sarah Paulson, who appeared in most seasons of this horror series. (Both were absent from AHS: 1984.)
Jordan acted in American Horror Story. He previously appeared in Will and Grace, Call Me Kat, and The United States Vs. Billie Holiday. This actor starred in three seasons of American Horror Story, even if his character, unfortunately, died in every season.
RELATED: 'American Horror Story' Season 10: Sarah Paulson Updates Fans on Her Return to the 'AHS' Franchise
Leslie Jordan appeared in 3 seasons of 'American Horror Story'
As a recurring actor in this horror series, Jordan acted as several different American Horror Story characters. The first character he portrayed appeared in the third season, titled Coven.
During Coven, this actor portrayed Quentin Fleming, a warlock and a Witches' Council member. It was his job to make sure the coven was running smoothly. Eventually, this character met his demise at the hands of the fabulous Myrtle Snow, who even took his eye out and fed it to another witch.
This actor returned for American Horror Story: Roanoke, where he portrayed another actor named Ashley Gilbert. For the hit television series My Roanoke Nightmare, Gilbert starred as Cricket Marlowe, a medium known for finding missing children. Cricket Marlowe died in My Roanoke Nightmare at the hands of the ghostly "Butcher."
In AHS: 1984, Jordan starred as an overworked and under-appreciated assistant named Courtney. Although he wasn't an actual victim or murderer at Camp Redwood, he worked for the serial killer, Margaret Booth. He helped organize a concert at the deadly Camp Redwood and eventually died at the hands of his boss.
Will Leslie Jordan return for the 10th season of 'American Horror Story'?
Although production was somewhat postponed due to the coronavirus (COVID-19) pandemic, fans can expect this horror series to return to FX for its 10th season. According to a post on the American Horror Story Instagram account, Jordan will not appear in season 10.
RELATED: 'American Horror Story' Season 10 Poster Raises Crossover Questions; Ryan Murphy Commented on the Theory
He is not a confirmed cast member yet, anyway. Some actors returning to the FX original include Leslie Grossman, Billie Lourd, and Kathy Bates. Additionally, Macaulay Culkin of Home Alone, My Girl, and Home Alone 2: Lost in New York joins the cast.
Episodes of American Horror Story featuring Jordan are available for streaming on Hulu and Netflix. More information regarding season 10 will, presumably, be announced in the coming weeks.