Did 'American Horror Story' Shoot Its Vampire-Filled Season in the Cecil Hotel?
The deadly Hotel Cortez featured a few ruthless spirits and even some fashionable vampires. Some fans even linked this fictional American Horror Story location with a real-life building in Los Angeles — the mysterious Cecil Hotel. 
Here's what we know about season 5 of FX's horror series.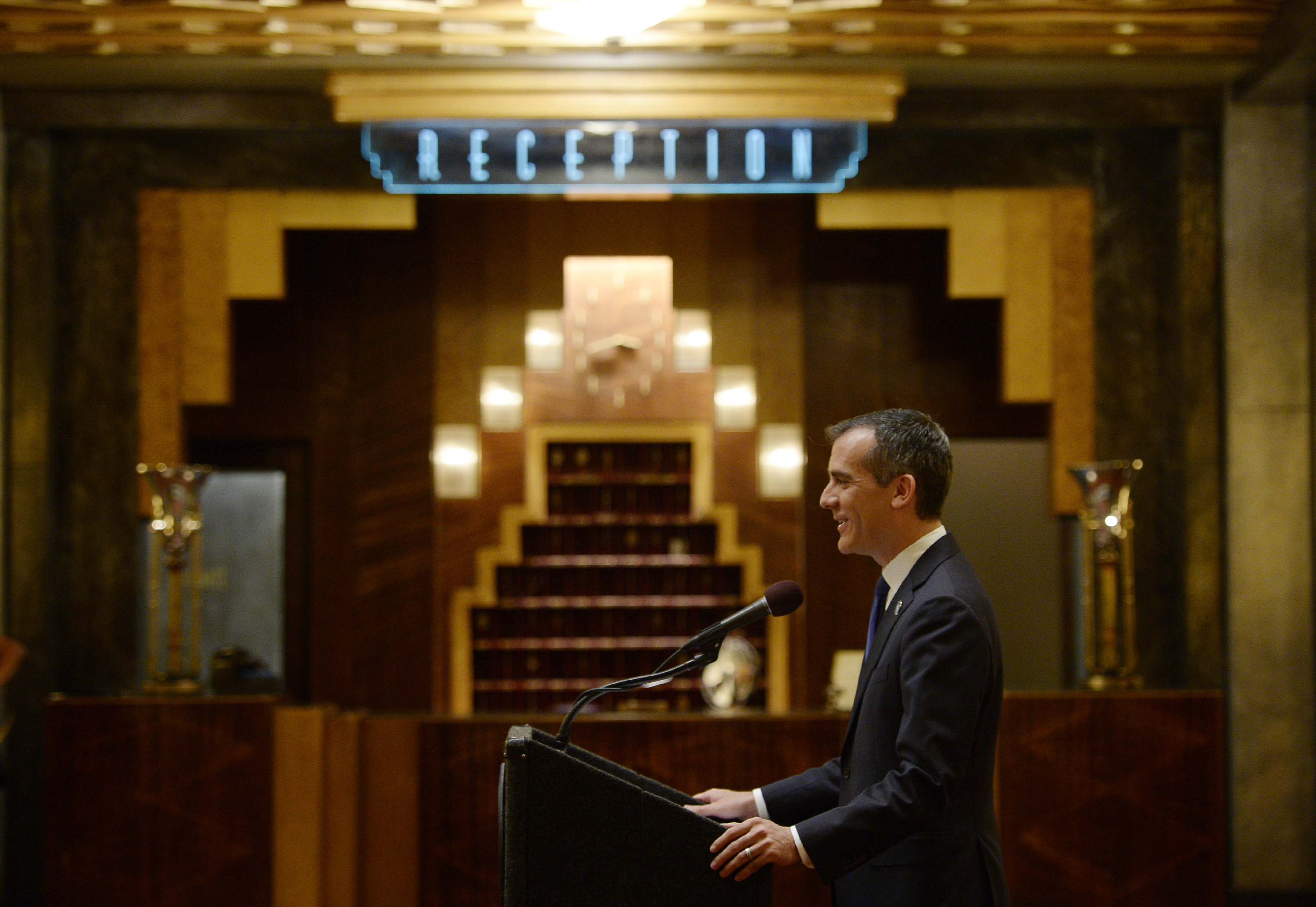 'American Horror Story' season 5 featured Lady Gaga
American Horror Story features different horrifying themes with every season. The second season took place in an asylum, while the sixth season featured the lost colony of Roanoke. American Horror Story season 5 was based in the "Hotel Cortez," a location known for its eclectic clientele.
Sarah Paulson and Evan Peters returned to this series to portray new characters, most of them confined to the fictional Los Angeles-based Hotel Cortez. There, spirits roamed free, sometimes interacting with guests and residents. 
Some fans linked this deadly AHS location to an actual hotel expected to be haunted by many Los Angeles natives. That's the decades-old Cecil Hotel. 
RELATED: Why AHS Fans Think Season 10 of 'American Horror Story' Has Something to Do With the Ocean
Did 'American Horror Story: Hotel' take place at the Cecil Hotel?
Season 5 of American Horror Story predominately occurs in a hotel. However, FX did not film these episodes in the Cecil Hotel in California. Republic World states that creator Ryan Murphy and his team "built a six-storied hotel set on the Fox studios lot."
The actual rumored-to-be haunted Cecil Hotel was referenced several times throughout Hotel. One episode of this season made a direct reference to the Los Angeles-based hotel. 
That was "Devil's Night," where serial killer Richard Ramirez checked into the Hotel Cortez. According to Cosmopolitan, Ramirez stayed "at the Cecil Hotel during his murder spree in the mid-1980s." Of course, the actual serial killer did not visit American Horror Story's fictional hotel.
RELATED: For the First Time Ever, 'AHS' Spinoff Series, 'American Horror Stories,' Will Feature Hour-Long 'Contained' Episodes
The Cecil Hotel somewhat inspired 'American Horror Story: Hotel'
FX and Murphy did not film American Horror Story: Hotel in the actual Cecil Hotel. This Los Angeles location did, reportedly, inspire some of this season of American Horror Story.
"A girl got in an elevator in a downtown hotel," Murphy said during the Television Critics Association summer press tour, according to Huffpost. "She was never seen again."
Presumably, he was referring to the real-life mystery of Elisa Lam, where footage exists of the person entering an elevator but never reappearing in the hotel. Additionally, there are about 16 reported deaths linking back to the Cecil Hotel. 
There were plenty of fictional deaths surrounding this season of FX's horror series. Fashion-forward vampires took their fair share of victims from this hotel and its surrounding area. A Star Is Born actor, Lady Gaga, even made an appearance as one of those blood-thirsty characters.
The Hotel Cortez even made an appearance for American Horror Story: Apocalypse. American Horror Story, including the Hotel-themed season 5, is available for streaming on Netflix and Hulu. Some fans expect new episodes of this series to premiere during fall 2021.